Is Obesity Causing Your Depression?
Here's what's happening on the HealthyPlace site this week:
---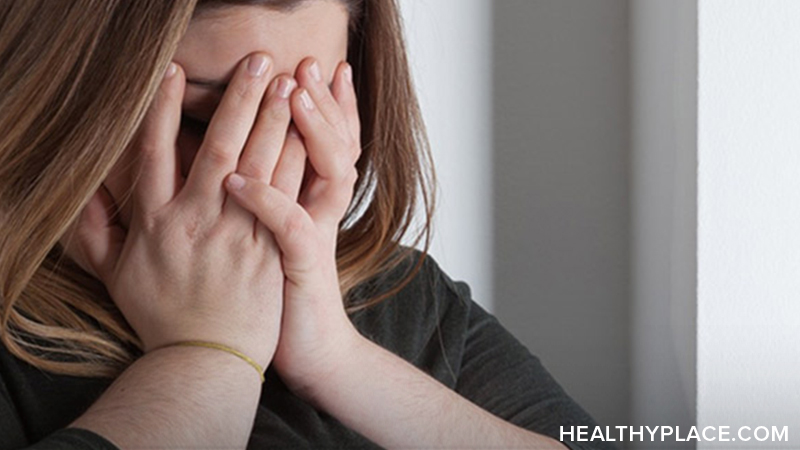 The Brain-Gut Connection Has a Surprising Role in Depression
That there is a connection between depression and weight gain isn't startling. People have long known that depression, with its sedentary lifestyle, unhealthy nutritional habits, and medications, can cause significant weight gain and obesity. What is startling is the discovery that the link between depression and obesity is a two-way street. Researchers have learned that gut health, including obesity, can cause depression.
Dubbed the second brain, our complex gut health impacts brain health. When the gut experiences poor conditions, the brain suffers. Obesity causes inflammation in the digestive tract. It also causes insulin resistance. Both inflammation and insulin resistance can damage the brain reducing its size and changing connectivity and functioning. We feel this in reduced cognitive functioning. This can also lead to mental health difficulties, brain fog, and confusion—all of which can be symptoms of depression.
This discovery that obesity triggers depression is significant. We now know that, literally, depression isn't all in your head. It's often in the gut, too. The link between depression and obesity shows that depression is more than psychological. It's physiological as well. This also points to a path to avoid or reduce depression: work to achieve and maintain a healthy weight, and increase physical and mental health.
Sources:
Brain-Gut connection, the. (n.d.). Johns Hopkins Medicine. Retrieved July 2019 from https://www.hopkinsmedicine.org/health/wellness-and-prevention/the-brain-gut-connection    
Nott, L. (2013). Insidious connection between depression, unwanted weight gain, and obesity. Promises Behavior Health. Retrieved July 2019 from https://www.promisesbehavioralhealth.com/news-and-research/the-insidious-connection-between-depression-unwanted-weight-gain-and-obesity/
Related Articles Dealing with Obesity, Gut Health, and Depression
Your Thoughts
Today's Question: If you deal with obesity, have you noticed changes in your cognitive abilities over time? We invite you to participate by sharing your thoughts, knowledge, and experiences on the HealthyPlace Facebook page.
From the HealthyPlace Mental Health Blogs
On all our blogs, your comments and observations are welcomed.
Feel free to share your thoughts and comments at the bottom of any blog post. And visit the mental health blogs homepage for the latest posts.
------------------------------------------------------------------
Most Popular HealthyPlace Articles Shared by Facebook Fans
Here are the top 3 mental health articles HealthyPlace Facebook fans are recommending you read:
If you're not already, I hope you'll join us/like us on Facebook too. There are a lot of wonderful, supportive people there.
------------------------------------------------------------------
Mental Health Quote
"Never give up on someone with mental illness. When the "I" is replaced by "We". Illness becomes wellness."
Read more mental health quotes.
------------------------------------------------------------------
That's it for now. If you know of anyone who can benefit from this newsletter or the HealthyPlace.com site, I hope you'll pass this onto them. You can also share the newsletter on any social network (like facebook or stumbleupon) you belong to by clicking the links below. For updates throughout the week, follow HealthyPlace on Twitter or become a fan of HealthyPlace on Facebook. Also, check out HealthyPlace on Instagram, YouTube and Pinterest, where you can share your mental health pins on our Share Your Mental Health Experiences board.
APA Reference
Peterson, T. (2019, July 2). Is Obesity Causing Your Depression?, HealthyPlace. Retrieved on 2023, October 4 from https://www.healthyplace.com/other-info/mental-health-newsletter/is-obesity-causing-your-depression
Last Updated: July 3, 2019