Coping with Recurring Depression Symptoms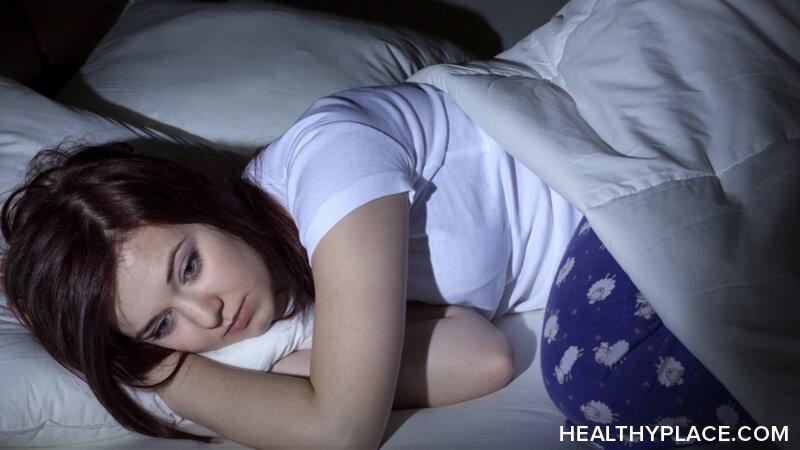 While we likely won't experience all the symptoms of depression, we will certainly experience some recurring symptoms; therefore, we will need a plan for coping with these symptoms of depression. What are some recurring depression symptoms to be on the lookout for? How can we build coping skills to help us navigate through these hard times?
The Frustration of Recurring Symptoms of Depression
There are many other depression symptoms, but I'm going to address the recurring depression symptoms that I've been coping with on and off over the past three months in a way I haven't since I was diagnosed and treated.
Before I move on to discussing depression symptoms and some ideas for coping with them, however, I'd just like to mention how frustrated and defeated I feel when my depression symptoms get bad again. I realize major depressive disorder is something I'll likely have to manage the rest of my life, but sometimes I just want to get well and stay well. So, let me get back to the recurring depression systems I find myself coping with lately.
Recurring Depression Symptoms 
Trouble sleeping --  This was one of my biggest depression symptoms prior to being diagnosed. My mind would fill with racing thoughts of self-shame and guilt when I laid my head down at night. I could not manage to find any shred of peace or comfort. Now, most of the thoughts that keep me awake are centered around how much I need to get done. I worry about all of the things I left undone that day, which leads to my next symptom.
Daytime exhaustion -- This is only natural when I haven't slept at night. I have little to no energy to complete daily tasks, which is why I don't get most or any of them done. This undone work, of course, leads to the guilty feelings I have when I try to sleep at night. It's a vicious cycle. 
Loss of concentration and focus -- This symptom can also be traced back to not sleeping at night. I'm too tired to focus or concentrate. All my energy is being spent just staying awake and taking care of absolutely necessary tasks. I can't use my brain power on anything else. I truly enjoy reading, but I either can't manage to understand the material or have to read only a couple of pages at a time. It is miserable.
Irritability -- Once again, I believe this depression symptom can also be attributed to the sleep problems I'm experiencing lately. I find myself snapping at my family and being too harsh and critical of myself. My moods are generally agitated now. I typically feel "on edge." I know that adequate rest could be quite beneficial to me in coping with this depression symptom. 
Coping Skills for Recurring Depression Symptoms
I've been trying to cope with these recurring depression symptoms in several ways. I've started drinking a tea at night that's supposed to be calming and sleep-promoting. I've asked my spouse to help with a couple of my daily tasks. I've gone out with friends a few times, even though I was tired. I've tried reading before bed. None of these things have had any lasting effects.
I know what I should do. I should make a call to my doctor. My scheduled appointment is several weeks away, so I shouldn't wait. I am currently on a prescription to help me sleep, but apparently, it may need to be adjusted. Also, my other antidepressant medication may need some adjustments as well. The medications and dosages had been working well for years and I hate the thought of going through the medication trial and error process again. Those of you who have been through it know what I mean.
With that being said, however, it is the healthy and right way to cope with this recurring symptom of depression (trouble sleeping) that I'm experiencing, which I believe is leading to the other symptoms of depression (daytime exhaustion, loss of concentration and focus, irritability) I'm currently trying to cope with. I will make the call, just as I would encourage you to do.
APA Reference
Smith, J. (2019, June 26). Coping with Recurring Depression Symptoms, HealthyPlace. Retrieved on 2023, June 1 from https://www.healthyplace.com/blogs/copingwithdepression/2019/6/coping-with-recurring-depression-symptoms
Author: Jennifer Smith