HealthyPlace.com Wins Multiple Awards
HealthyPlace Mental Health Newsletter
Here's what's happening on the HealthyPlace site this week:
------------------------
advertisement:
NEW DEPRESSION AND BIPOLAR INSIGHTS BOOK by Natasha Tracy
Natasha shares accessible wisdom that only a person with a mental illness can know. Guaranteed to provide those with a mental illness and their loved ones "ah ha" moments on every page, this book has been described as one that will certainly "save lives."
Buy "Lost Marbles" on Amazon. http://ow.ly/ZfI6305WFbU
------------------------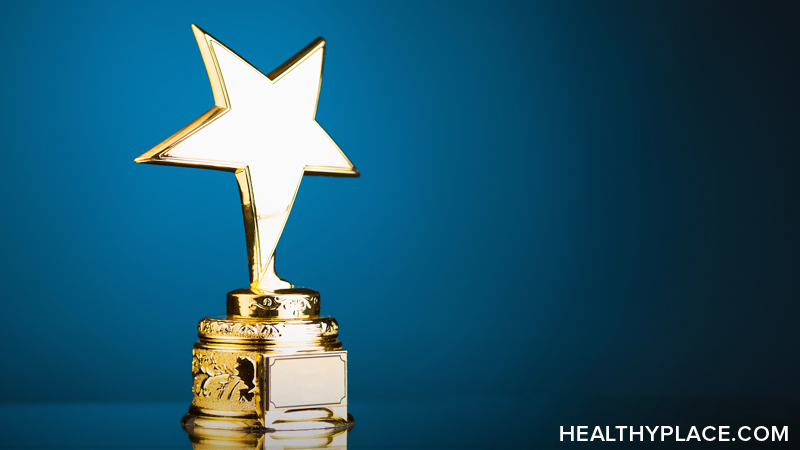 HealthyPlace.com Wins Multiple Awards
HealthyPlace has exciting news to share with our readers. This month, HealthyPlace.com was honored with multiple internet health awards.
Everyone at HealthyPlace values mental health and wellbeing. We firmly believe that every person both deserves and can achieve them. We also know that, too often, things pop into our lives to challenge or even threaten that mental health and wellbeing. This is why HealthyPlace strives every day to provide trusted mental health information to our readers. Armed with reliable, and relatable, information about mental illness and related topics, people can overcome their challenges to live a mentally health life.
For what we do, HealthyPlace.com has received the following honors:
eHealthcare Leadership Awards
Gold award for Best Health Content
Gold award for Best Social Networking

Digital Health Awards
Best Web-Based Digital Health Portal in the Chronic Disease category
Best Web-Based Publication: Breaking Bipolar blog by Natasha Tracy
Best Web-Based Publication: Creative Schizophrenia blog by Elizabeth Caudy
Best Web-Based Publication: Anxiety-Schmanxiety blog by Tanya J. Peterson
Best Social Media Award for Facebook and Instagram

Thank you to the eHealthcare Leadership Awards team and the Digital Health Awards team for selecting HealthPlace for these honors. Thank you, too, to our readers for visiting, reading, commentating on, and sharing our mental health information.
Related Links and Articles
Your Thoughts
Today's Question:What type of award would you give yourself to recognize something within you that you're proud of? We invite you to participate by commenting and sharing your feelings, experiences and knowledge on the HealthyPlace Facebook page and on the HealthyPlace Google+ page.
---
---
From the HealthyPlace Mental Health Blogs
On all our blogs, your comments and observations are welcomed.
Feel free to share your thoughts and comments at the bottom of any blog post. And visit the mental health blogs homepage for the latest posts.
------------------------------------------------------------------
From HealthyPlace YouTube Channel
Bipolar Disorder and Friendships
My bipolar depression story really begins in high school. In my late teens, I began to notice my emotional extremes and intense mood swings. My high school experience was great, but certain things happened that prompted my uneasy feelings about my mental health. You can learn more about that in the video.
------------------------------------------------------------------
Most Popular HealthyPlace Articles Shared by Facebook Fans
Here are the top 3 mental health articles HealthyPlace Facebook fans are recommending you read:
If you're not already, I hope you'll join us/like us on Facebook too. There are a lot of wonderful, supportive people there.
------------------------------------------------------------------
Mental Health Quote
"This is one of the most frustrating things about having an anxiety disorder; knowing as you're freaking out that there's no reason to be freaked out. But lacking the ability to shut the emotion down."
Read more anxiety quotes.
------------------------------------------------------------------
That's it for now. If you know of anyone who can benefit from this newsletter or the HealthyPlace.com site, I hope you'll pass this onto them. You can also share the newsletter on any social network (like facebook, stumbleupon, or google+) you belong to by clicking the links below. For updates throughout the week, circle HealthyPlace on Google+, follow HealthyPlace on Twitter or become a fan of HealthyPlace on Facebook. Also, check out HealthyPlace on Pinterest and share your mental health pins on our Share Your Mental Health Experiences board.
back to: HealthyPlace.com Mental-Health Newsletter Index
APA Reference
Peterson, T. (2016, November 23). HealthyPlace.com Wins Multiple Awards, HealthyPlace. Retrieved on 2023, September 29 from https://www.healthyplace.com/other-info/mental-health-newsletter/healthyplace-com-wins-multiple-awards
Last Updated: November 23, 2016