5 Reasons the Bullet Journal Helps Those with Mental Illness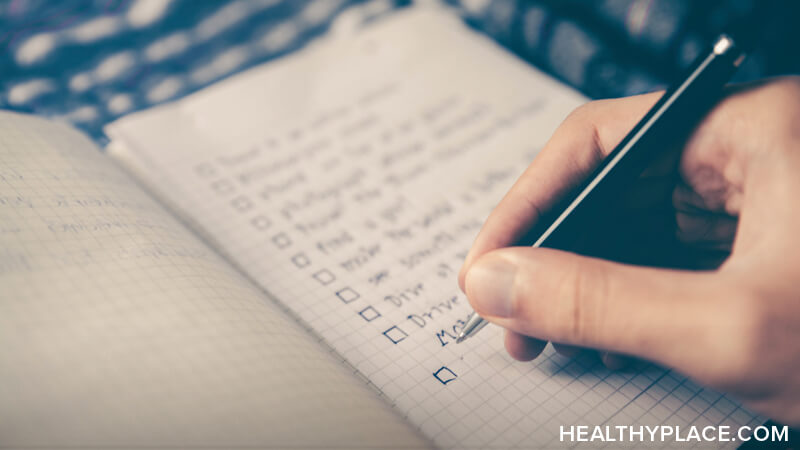 The bullet journal is one of the best planners for people living with a mental illness, and I'll tell you why. Organization can be an incredibly important part of mental health recovery, and one of the best organizational systems for those of us with mental illness is the bullet journal. Basically, a bullet journal is a planner you create yourself using a blank notebook. This system allows for all kinds of organizational techniques, from the most colorful creativity to the most bare-bones minimalism.
Why Bullet Journaling Helps
It can be overwhelming to start, but the bullet journal really is the best planner for people dealing with mental illness, because the bullet journal is:
Flexible: It allows for mess-ups or random lists and ideas.
Creative: It provides a low-stakes, consistent creative outlet.
Therapeutic: It aids in recovery with mental health-specific pages.
Encouraging: It makes you feel accomplished by keeping a record of your progress.
Compact: It organizes everything in one place.
I've been bullet journaling for almost a year and it has made me infinitely more organized. I used to miss meetings and deadlines several times a month, but now I can't remember the last time I flaked out on a responsibility.
Have you tried bullet journaling? If so, has it been helpful?
APA Reference
Griffith, M. (2019, June 25). 5 Reasons the Bullet Journal Helps Those with Mental Illness, HealthyPlace. Retrieved on 2023, November 30 from https://www.healthyplace.com/blogs/recoveringfrommentalillness/2019/6/5-reasons-the-bullet-journal-helps-those-with-mental-illness
Author: Megan Griffith
I love this! I think all the points you mentioned are so spot on, but I particularly love the focus on flexibility and creativity. These are two areas that can be so empowering in themselves. It's so important to give ourselves ample opportunity to feel creative, and open to "mess up", while also feeling success and encouragement along the way.
Leave a reply