Finding a Reason to Live When You Have a Mental Illness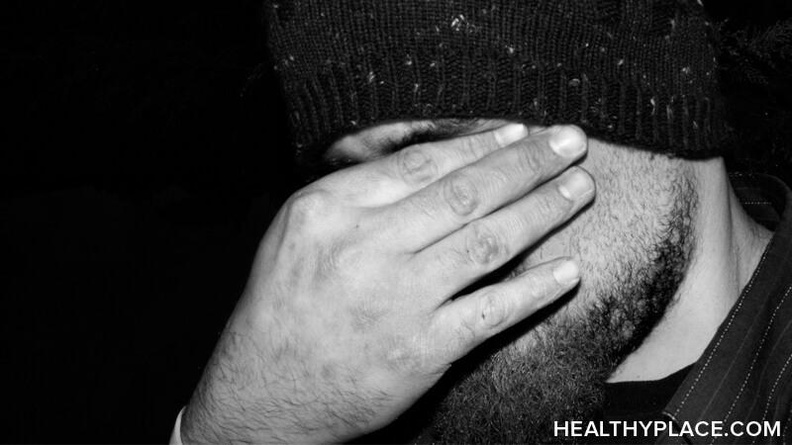 Do you need help finding a reason to live if you have a mental illness? For a long time I did. In spite of having a good treatment team, I just couldn't snap out of my depressive funks. I was frequently suicidal. Then I found my reason to live. Finding a reason to live when you have a mental illness can be just as vital to your treatment as finding the right medication and finding the right therapist.
My Reason to Live with a Mental Illness Is My Family
As I write this, I'm on the emotional high of becoming an aunt for the fifth time. My nephew doesn't even have a name yet, but I love him and have nicknamed him "my little blank slate." He reminds me of the need for a blank slate in life--for a chance to start over.
My oldest nephew is five now. When he was born, something happened. I could no longer feel suicidal without thinking of my nephews and niece. I didn't want my brothers to explain to them why Aunt Becky had killed herself--it was hard enough for me to explain that I was sick and it wasn't going to go away. I wanted to see them grow up. I wanted to live. My reason to live with a mental illness was my family.
Not everyone gets along with their biological family. Mine was emotionally abusive and we didn't reconcile until after I got out of college. But I define family as "a group of people that love and accept each other more than they deserve." In that case, maybe your friends are your family. Everyone is entitled to a family--choose wisely.
Finding a reason to live in family is just one of many options.
Before My Family, My Reason to Live Was a TV Show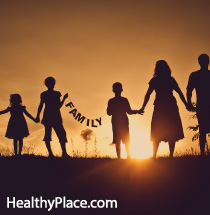 My middle school years were awful. One of my classmates was treated so horribly that she has blocked out her entire time at that school--something I wish I could do. I was bullied relentlessly, ranging from mild teasing to sexual harassment. It drove me to the point of suicide--then I discovered a TV show called Where In the World Is Carmen Sandiego?
That show became my reason to live. Every day after school I tuned in to watch "Chief" Lynne Thigpen (RIP), host Greg Lee and the gumshoes (contestants) pursue the loot, the warrant, and the crook. I laughed hysterically at the Greg in the Chief's office skits ("The bright side? There's a huge stalk of celery on my desk and no dip." and "Greg, go away."). This show became the high point of my day. It became my escape--even if I never mastered the Africa map.
Looking back on it, it sounds a little silly to be that devoted to a TV show. But it's not silly. As we said in the Army, "If it's stupid but it works, it isn't stupid." Whatever your positive coping skill is, it is okay. It is helpful. It is good. Nothing that helps you in finding a reason to live is ridiculous. It is your survival strategy.
Possible Reasons to Live When You Have a Mental Illness
Here are some possible reasons to live with a mental illness:
You haven't been to the Trobriand Islands yet (okay, so I stole this from a book, but I've got to admit I'm curious--and not just because of the sex).
You have a dream of hiking the Appalachian Trail or sailing down the Mississippi River (and admit it, you want to know what the "castle" near St. Louis is for).
You've found something that gives you joy, like a video game (I recommend The Elder Scrolls series), and you can't do it if you're dead.
It might get better (something I would tell my middle school self if I could go back in time).
You want to prove everyone wrong.
I have seen the stars and felt small. I have watched the ants and felt huge. I have seen children and felt old, or grandparents and felt young. I can live a year and feel that only seconds went by, or look someone in the eyes loose myself in them forever. I live to feel all I can feel and enjoy the simplest things with all my heart. -Anonymous
You have to find a reason to live with a mental illness. And that reason can be anything you want. Finding a reason to live is vital to recovering from mental illness.
You can also find Becky Oberg on Google+, Facebook, Twitter and Linkedin.
APA Reference
Oberg, B. (2015, June 29). Finding a Reason to Live When You Have a Mental Illness, HealthyPlace. Retrieved on 2019, September 21 from https://www.healthyplace.com/blogs/recoveringfrommentalillness/2015/06/finding-a-reason-to-live
Author: Becky Oberg