What Are the Housing Rights of People with Mental Illness?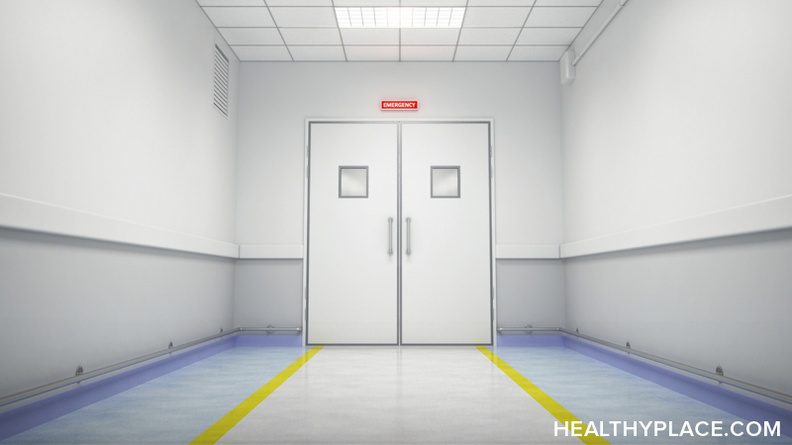 What are the housing rights of people with mental illness? I was informed on Tuesday that I have to move due to my apartment building being infested with roaches, bedbugs, and mice (One of whom I've named Boo because he pops up when and where I least expect him--seriously, Boo, on my Wii U's power cord?). As I've searched for a place to live, I have discovered answers to the question "What are the housing rights of people with mental illness?" I discuss three rights in this video.
People with Mental Illness and Housing Rights
What are the housing rights of people with mental illness? Do you have the right to modify your residence to accommodate your disability? Do you have the right to live anywhere you can afford? Do you have the right to have a psychiatric service dog in a no-pets facility, and if so, do you have the right to have a dog banned under breed-specific legislation? This video answers each of these questions.
You can also find Becky Oberg on Google+, Facebook and Twitter and Linkedin.
APA Reference
Oberg, B. (2015, June 25). What Are the Housing Rights of People with Mental Illness?, HealthyPlace. Retrieved on 2023, September 25 from https://www.healthyplace.com/blogs/recoveringfrommentalillness/2015/06/what-are-the-housing-rights-of-people-with-mental-illness
Author: Becky Oberg
I AM BEING FORCED FROM MY APARTMENT WITH MY 2 SERVICE ANIMALS THAT IV BEEN IN AND PAID THE RENT EACH MONTH ON TIME, THE FULL AMOUNT FOR OVER 20 YEARS BY THE NEW OWNER THAT BOUGHT OUR APTS. I AM MENTALLY ILL. I HAVE NOT DONE ANYTHING WRONG. I AM NOT HARMING HURTING DAMAGING THREATENING ANYONE OR ANYTHING. THIS Z WRONG. HELP PLEASE.
Well I truly enjoyed reading it. This information offered by you is very helpful for good planning.
Thanks for the post, People with mental illness, such as schizophrenia, should receive fair treatment and should be afforded certain rights. These include the right:To be treated with respect and dignity;To have their privacy protected;To receive age and culturally appropriate services;To understand available treatment options and alternatives;To receive care that does not discriminate on the basis of age, race, or type of illness. Individuals with mental illness may have rights that are protected under the following laws: Americans with Disabilities Act. This law protects people who have physical and mental disabilities from discrimination in employment, government services and activities, public accommodations, public transportation, and commercial businesses. Fair Housing Amendments Act. This act outlaws housing discrimination on the basis of certain conditions, including disability. In addition, landlords and owners of rental housing must make reasonable attempts to accommodate people with disabilities.Civil Rights of Institutionalized Persons Act. This law allows the U. S. government to investigate government facilities, such as institutions for people with mental and physical disabilities, to remedy any problems in the care and safety of these individuals. Individuals with Disabilities Education Act. This law is designed to help children with disabilities achieve a quality education. Under the law, public school systems must create an education plan for each child with a disability, based on his or her needs. Voting Rights Act. Individuals with psychiatric disabilities can sometimes lose the right to vote because of state law voter competence requirements. However, these individuals can take steps to have their voting rights restored. In addition, under the Voting Rights Act, individuals with disabilities (including psychiatric disabilities) have the right to get help with voting. People with disabilities can also decide who will help them vote, including friends or family members, service providers, poll workers, or others.
Please reply with more interested on who to contact to help utilize & enforce these rights.
Leave a reply