About Laura Barton, Author of 'Surviving Mental Health Stigma Blog'
My name is Laura Barton and I am the new author of Surviving Mental Health Stigma Blog. I am a Canadian, writer of all sorts, lover of dystopian fiction, volunteer with the Canadian Body-Focused Repetitive Behavior Support Network, and a fan of tattoos, wolves and 1966 Batman.
I also live with mental health issues, some of which you've probably heard of and one that you might not have. Depression, anxiety and suicidal ideation have been a part of my life to different degrees, as has a disorder called excoriation (skin-picking) disorder, which I'm more likely to call dermatillomania. Living my way through these disorders and whatever hold they've tried to have on me, has shaped who I am today.
Laura Barton and Mental Illness
Dermatillomania and anxiety are the two disorders that have been with me the longest. They both entered into my life when I was still a young child—dermatillomania started for me when I was about 5 years old and anxiety has been with me for as long as I can remember, even though it often got passed off as shyness. My depression and suicidal ideation came a little later, during my preteen and early teenage years.
Stigma and Mental Illness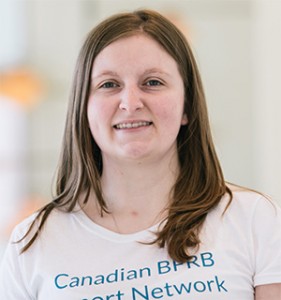 Each of these has had their share of negativity and positivity in my life, with most of the positive coming to me in the past several years as I've worked to understand my disorders and also to spread as much awareness about them as I can. I blog and write about my disorders, including self-publishing a book titled Project Dermatillomania: The Stories Behind Our Scars, and do what I can to get information out to others. I do this because when I was younger there was no one there to tell me my world wasn't ending, so now I want to be that person for someone else.
I believe the best way to fight the stigma that we face is to have honest conversations about mental health. As a writer, the power of words is not something I take lightly because using them to spread awareness or even to let someone else know they are not alone is an excellent step towards breaking the stigma and the effects it has on everyone, even ourselves.
More on Laura Barton and Mental Illness
You can find Laura on Twitter, Google+, Linkedin, Facebook and her blog; also see her book, Project Dermatillomania: The Stories Behind Our Scars.