Resisting Recovery: When Mental Illness Becomes Our Identity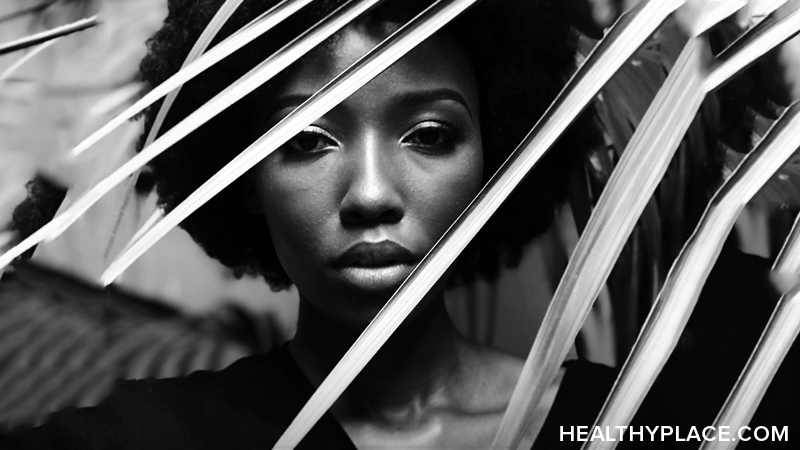 Most of us resist mental health recovery at some point because mental illness has become our identity. Who will we be without mental illness? This series of posts will address some different reasons for resistance, starting with a personal battle of mine: staying sick because it has become my identity.
When my mental health first started falling apart, I didn't know how to function among friends or family because I felt like they wouldn't understand if I showed them how I really felt, and I had completely forgotten how to care about anything that wasn't my own crappy emotions. I started to develop a fake persona to present to the world, one that wasn't mentally ill. Since that version of myself was clearly fake, I started to think of my sick self as my "real" self. Mental illness became my identity.
Choosing Mental Illness as Your Identity Leads to Resisting Recovery
Once we consider our sick self to be our real self, we start equating our mental illness with our identity. This isn't inherently bad, but for many people, it can lead to resisting recovery. Done right, this combination of mental illness and identity allows us to accept our mental illness rather than denying it. Instead of trying to become a person without anxiety, schizophrenia or bipolar, we accept that our illness affects our identity, and that's okay. However, this rarely happens when we hide our illness or our symptoms. When we hide our illness and come to think of our sick self as our real self, we merge our illness with our identity in a harmful way.
If your sick self is your real self, then what happens when you start to recover? I found the answer the hard way. Over the years, I sabotaged every potential improvement in my mental health, and I couldn't figure out why. I was resisting recovery, and it took me nearly six years to realize that it was because if I got better, I wouldn't have a clue who I was anymore. I still struggle with this, so I don't have all the answers for how to overcome it, but I do have two suggestions.
How to Recover Without Feeling Like You're Losing Yourself
First, be patient. It's easy to shame yourself for all the self-sabotage and feel like you're an idiot for resisting recovery, but this shame doesn't help you, and you don't deserve it. Having a mental illness is hard, and recovery is even harder; don't beat yourself up for the ways in which you chose to survive. Second, actively cultivate interests that have nothing to do with your illness. If you can't find a single aspect of your life that hasn't been touched by your illness (like me) then take an interest that so far has been largely influenced by your illness and use it in a different way. For instance, I used to only paint if I was painting out my emotions. Now, I'm teaching myself to draw because I want to be a better artist, regardless of what kind of art I'm making.
Check back in two weeks for my next post in this series--"Resisting Recovery: When You're Sick of Trying to Be Perfect."
APA Reference
Griffith, M. (2019, March 5). Resisting Recovery: When Mental Illness Becomes Our Identity, HealthyPlace. Retrieved on 2022, May 28 from https://www.healthyplace.com/blogs/recoveringfrommentalillness/2019/3/resisting-recovery-when-mental-illness-becomes-our-identity
Author: Megan Griffith
Privatization of responsibility.
This is remarkable and it's right were I am right now. Thank you.
I'm so glad this article could help Jeff, and I hope you work your way through this identity/recovery issue. I'm with you!
Wow, great insight- I want to incorporate this into my own recovery!
Thanks Paul, I'm really glad it could help!
Leave a reply