Five Reasons Why Living With a Mental Illness Makes Us Exhausted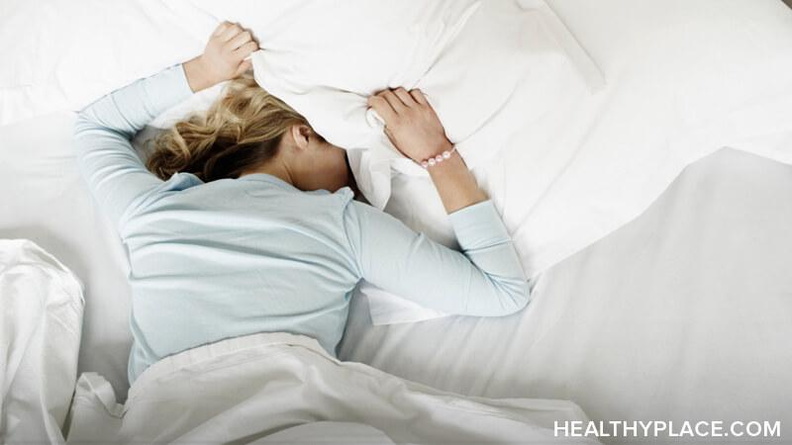 I came up with this topic when I was in a state of serious depression--less than a month ago. I was certain I would never become well. Those of you who live with a mental illness understand this on a very deep and personal level.
While I was glued to the couch I started thinking about how much time I spend exhausted--some days less and some more. Mental exhaustion and physical (or both) can define a large part of our lives.
Without further explanation (coffee in hand) let's explore this topic.

Why Does Mental Illness Cause Exhaustion?
I want to make this easy to digest; a bit easier for me to write. Today is shaping up to be one of my not-so-infamous exhausted mornings and soon afternoon. Point in case: Let's make this easy on both of us!
In no particular order. . .
1. Psychiatric Medications
Yes, I know, this is obvious. My telling you that psychiatric medications cause exhaustion is something you have probably experienced and you also know that this nasty side-effect dissipates after some time. Or it does not and you move on to the next medication. Yay!
2. The Negative Impact on Sleep
Mental illness, particularly when chronic, impacts our sleep-cycle. We sleep too much or sleep too little, and this directly affects our ability to function and our level of energy.
3. Recovering From Mental Illness is Exhausting
Recovery itself is bloody exhausting! In my opinion, it is more exhausting than sleep and medication combined. Recovery takes a huge amount of mental energy and physical energy--add psychiatric medication and trouble with sleep and it can be hard to get through each day.
4. Learning About a New Diagnosis
First, you are told you have a serious and often chronic mental illness--that in itself is exhausting. Then, like a rotten cherry on the top of melted ice cream, you have to learn about the illness; the impact it will have on your life and the changes you will need to make to ensure you can recover.
PS sorry about the cherry metaphor. I'm sort of certain it's lame, but I'm exhausted at the moment and I'm not a huge fan of cherries and ice cream.
5. Learning About and Practicing Self-Care
I write about self-care, touch on it at the least, in pretty much every blog. And it's not that I like talking about the same thing but it's because self-care is important.
Learning to sleep, eat, exercise, communicate and not isolate keeps us sane. Oh, and avoid alcohol and drugs! Please! Learning how to do these things can be hard; it can feel impossible. It is, yes, exhausting.
I'm sick of the word exhausted right now but I believe it's important to validate why we often feel this way: to recognize that it's normal and will not always define our life. It's part of recovering from mental illness. It's part of the journey we take to find a place of stability. A place of, at the very least, relative peace.
APA Reference
Champagne, N. (2013, February 7). Five Reasons Why Living With a Mental Illness Makes Us Exhausted, HealthyPlace. Retrieved on 2019, August 18 from https://www.healthyplace.com/blogs/recoveringfrommentalillness/2013/02/five-reasons-why-living-with-a-mental-illness-makes-us-exhausted
Author: Natalie Jeanne Champagne