How to Help People in Denial of Their Mental Illness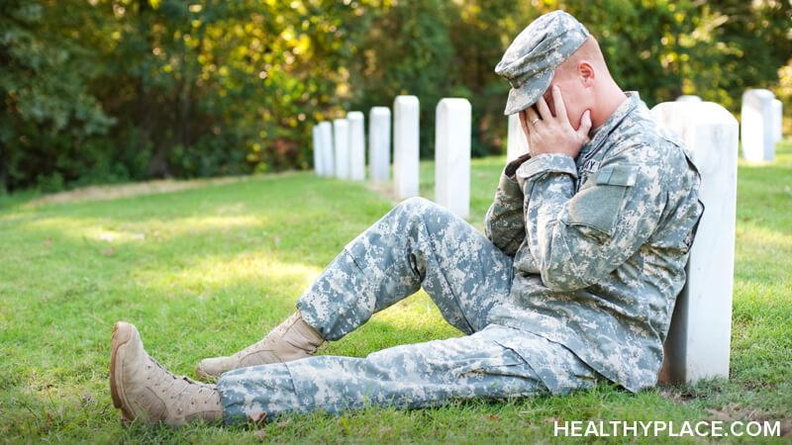 The first stage of mental illness is denial. It's also a common symptom of mental illness and a barrier to treatment. So how do you help people in denial of their mental illness? While it may seem hopeless, there's actually quite a bit that you can do.
Things to Do to Help Someone in Denial of Their Mental Illness
1. Challenge Stigma
Stigma is a barrier to treatment. Many people in denial about their mental illness are influenced by stigma. They want to believe they're too good and that mental illness is a character flaw. They want to believe that if they just had enough faith, God would heal them. They want to believe they can just snap out of it by thinking positive thoughts. The list of what they want to believe instead of accepting reality is usually grounded in stigma.
So challenge stigma when you hear it. Let them know that the stigma is baseless. Tell them they are not crazy, psycho, schizo, loony, or whatever the current term is. Help them realize that they're not weak, bad, or somehow deficient--they're sick. Remember, mental illness is caused by a combination of environmental and physical factors--it is a legitimate medical illness.
2. Set Personal Limits and Stick to Them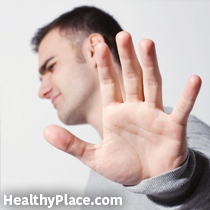 Sometimes you have to give a little tough love. For example, my ex-fiance had borderline personality disorder and bipolar disorder. He went off his medication, telling me "Medication don't do nothing Jesus can't." He then became abusive, and I told him, "Either you go back on your medication and get back in therapy or it's over." Long story short, he flew into a rage, said he was fine and God would heal him and I'm happily single.
Did it hurt to lay down the law? Yes. Did it hurt to lose him? Yes, for a few minutes, then it felt like a great big weight had been lifted off of me. I had to set limits for my sanity's sake and for my physical and mental safety.
When someone you love has a mental illness but is in denial about it, you have to set limits and stick to them. Tell him/her you love and support him/her and don't want to see him/her destroy him/herself. Suggest when appropriate and timely that a mental health professional might be able to help more than you. Listen, but say when you can't help and it might be time to talk to a counselor. Be a broken record until the idea is finally accepted.
3. Support the Person When He/She Seeks Help
The best thing you can do for someone with mental illness is be there. When he/she finally sees that he/she needs help, support that decision. Offer to help the person get to and from appointments. Tell the person repeatedly that he/she are doing the right thing. Encourage progress. Tell the person that you love him/her and are proud of him/ her. Seeking help is a difficult decision, tell the person you know that.
People in Denial of Their Mental Illness Need Your Support
There will be good days and bad days. Recognize this, and encourage them to stay on their medication and in therapy. Recovery is real when people are in treatment. Let them know that. Call them on it when they start thinking they're cured; always encourage them to discuss any changes in their treatment plan with their provider.
Denial of mental illness is powerful, but it can be overcome. Be ready to fight to help your loved one in denial of his/her psychiatric symptoms.
You can also find Becky Oberg on Google+, Facebook and Twitter and Linkedin.
APA Reference
Oberg, B. (2016, November 28). How to Help People in Denial of Their Mental Illness, HealthyPlace. Retrieved on 2019, May 26 from https://www.healthyplace.com/blogs/recoveringfrommentalillness/2016/11/how-to-help-someone-in-denial-of-their-mental-illness
Author: Becky Oberg
Hi Stacey,

I'm so sorry you are in this situation. If your cousin is hitting his girlfriend, considering suicide, and threatening to shoot others, you need to think of everyone's safety first. Please call 911 or the proper authorities if he is threatening to harm himself or others.

Megan
Hi Rachel,

I know how hard it can be when someone refuses to see reality. There certainly is no easy way to deal with this.

I recommend you look up the book "You Need Help" https://www.amazon.com/You-Need-Help-Step-Step/dp/1616491485/ref=sr_1_1?s=books&ie=UTF8&qid=1511964756&sr=1-1&keywords=you+need+help as it's specifically about getting your loved one into therapy. You may or may not believe she needs therapy, but I suspect in her situation, she does.

(I have no affiliation with the book and neither does HealthyPlace.)

I hope that helps.

- Natasha Tracy
Thank you for your comment. If your co-worker refuses treatment and she isn't ready to get help, no therapy or program is going to get through to her. It's amazing how much you care but she needs to see that something isn't right and she has to be the catalyst for change. Anything else is going to be futile.
Leave a reply