Stigma Is Behind What Mental Health Professionals Don't Know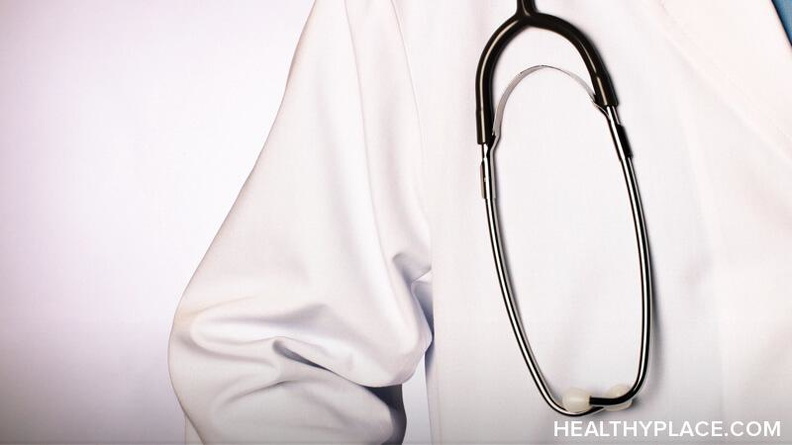 There are three things mental health professionals don't know about their clients because of stigma. Sometimes we're lucky and get a mental health professional who understands us, but many times we get a mental health professional who believes myths about mental illness or about mental health consumers. I've met many mental health professionals, and I would like for them all to understand three things: one, we're not children, two, we have an illness and not a character fault, and three, each case is unique.
Stigma Is Behind the Three Things Mental Health Professionals Don't Know
We're Not Children
Unless we are under the age of 18, we are not children. We are grown adults and deserve to be treated as such. We do know what you're telling us, we do know how to take our medications and use positive coping skills once taught, and we definitely understand the fact that we're sick. Talking down to us and treating us like children only builds barriers, and the goal of the therapist-client/psychiatrist-patient relationship is to communicate honestly and openly about our diagnosis (Should Mental Health Professionals Ever Lie?).
I once was in the hospital when I overheard a staff member say, "You do what we tell you, when we tell you."
The patient should be a partner in treatment, not a subordinate. We should have our input considered when discussing medication and therapy. Treatment should not be a power game, as I saw at one hospital with a sign announcing "If you fart in the dayroom you will be marked for disrespecting staff and peers."
Treatment should help, not be a battle.
The consumer must have a voice. We know best how our illness affects us. We should be treated as such.
We Have An Illness Not a Character Flaw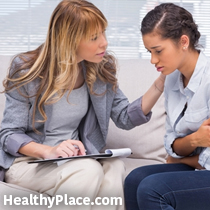 I once had a therapist who didn't believe in mental illness. He told me that if I were rich, I would be eccentric, but since I was poor, anyone else would diagnosis me as schizophrenic. I began to believe him.
When I told him I wanted to get a gun to protect myself from the guy who raped me, he agreed on the condition I practice target shooting and take a class on gun safety. He also agreed when I told him I wanted to join the Army--after all, since it was all in my head, a little discipline would fix the problem. I could've saved myself a lot of grief and several thousand of my country's money had he understood a few basics about mental illness.
Another crisis counselor I've dealt with sees me as having a behavioral problem: "You're a borderline."
I dread dealing with her so much I refuse to go to the hospital if there's a chance she could be there. She has a reputation for treating patients so poorly that my mother once said, "She shouldn't be in crisis counseling. She is a crisis!"
If she understood that I am sick and not trying to get attention, it would be easier to get the treatment I need. If she treated me as a sick person and not someone wasting her time, I would not put off seeking treatment (Do People Want You To Stay Mentally Ill?).
Mental illness is caused by a chemical imbalance in the brain. We have a sickness and should be treated as such.
Every Client Is Unique
While in the state hospital system, I became suicidal after the suicide of a friend's daughter. Despite telling multiple people this, no one did anything until I made an attempt. When I recovered sufficiently enough and raised enough Cain to get an answer from the rarely-seen unit psychiatrist, he said, "We had another borderline on this unit and every other word out of her mouth was 'suicide,' so we just assumed you were the same way."
Had he known each case is unique, maybe he would have intervened when I first started having symptoms.
There are more than 5,000 different ways for borderline personality disorder to manifest. Add all the other diagnoses and the different ways each one can manifest and you quickly see why it's ludicrous to treat them all the same way. Each patient should have an individualized treatment plan for their symptoms. A cookie-cutter approach does not work and wastes time.
Mental health professionals need to know that every case is unique. We deserve to have a treatment team that sees us as individuals, not as a diagnosis.
So that's three things stigma lies behind what mental health professionals don't know about their clients.
You can also find Becky Oberg on Google+, Facebook and Twitter and Linkedin.
APA Reference
Oberg, B. (2016, April 25). Stigma Is Behind What Mental Health Professionals Don't Know, HealthyPlace. Retrieved on 2023, November 28 from https://www.healthyplace.com/blogs/recoveringfrommentalillness/2016/04/three-things-mental-health-professionals-dont-know-about-their-clients
Author: Becky Oberg
So why bother? If they are going to only make it worse?
Leave a reply