Police Shootings of the Mentally Ill – We Matter
Police shootings of the mentally ill are all far too common. Recently, a neighbor I nicknamed "The Little Old Lady with the Big Ol' Temper" found out her disability check was going to be a day late. This 4'10", 140-pound, 70-something lady grabbed her cane and started destroying the social worker's office. Two police officers responded, and she resisted. In the scuffle, her head went through a window. Many other encounters between police officers and people with mental illness have a less happy ending. According to the Maine Attorney General's Office, 58% of Maine residents killed by police had a mental illness(http://www.maine.gov/dhhs/samhs/osa/pubs/data/2013/SEOWEpiProfile2013FINAL.pdf). The rate may be similar nationwide, but there's no way to track it.
Police Shootings of the Mentally Ill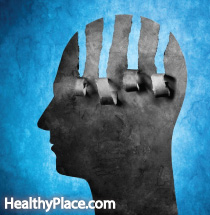 In Houston, Brian Claunch, a double amputee in a wheelchair, was shot in the head by police when they mistook a pen for a weapon. In Seattle, John T. Williams, an alcoholic with mental illness and hearing impairment, was crossing the street while whittling a piece of wood when police shot him. In Portland, Oregon, Aaron Campbell, an unarmed suicidal man, was shot in the back. There's an incredible list of people with mental illness that have been killed by police. A spokesman from the National Alliance on Mental Illness remarked, "Some of them, it seems the person is almost executed."
Yet despite these cases, there is no way to track the number of people with mental illness killed by police. There is no #PsychPatientsLivesMatter movement. In this video, I argue for the need of such a movement, which starts with better training for police officers.
https://youtu.be/0sQd5mZ3wKU
Also worth reading:
You can also find Becky Oberg on Google+, Facebook and Twitter and Linkedin.
APA Reference
Oberg, B. (2015, April 8). Police Shootings of the Mentally Ill – We Matter, HealthyPlace. Retrieved on 2023, June 4 from https://www.healthyplace.com/blogs/recoveringfrommentalillness/2015/04/psych-patients-lives-matter-on-police-shootings-of-people-with-mental-illness
Author: Becky Oberg