How to Help a Depressed Friend, Family Member at the Holidays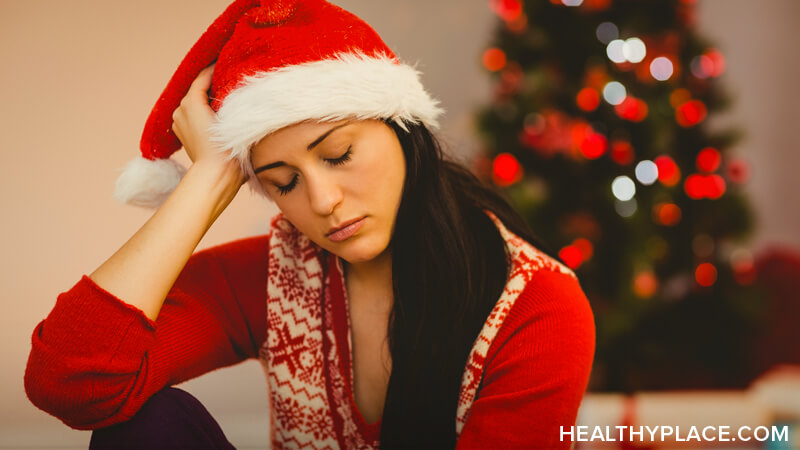 Do you want to help a depressed friend or family member this holiday season? Many people do. Depression touches so many that it's almost a given you will know someone who struggles with it (or you, yourself, will) at some point. But many people don't know what to do to help a person with depression over the holidays. Here are some tips to consider.
Depressed Friends or Family Members Over the Holiday
The first thing to know is that for some, the holidays make depression worse. I know it's supposed to be all peace, love and trees at this time of year, but for a myriad of reasons, this just makes some people feel worse. It's important to recognize this isn't your fault and you may not be able to change that feeling at all. And that's okay.
Helping a Depressed Family Member or Friend Over the Holidays
The first thing you need to do if you know someone with depression this holiday season is communicate. Watch this video to see what I mean.
5 Tips on Helping with Depression Over the Holidays
Here are some more tips on helping out a person with depression over the holidays:
Let the person opt-out. Remember that even if you throw the best party in the world, people with depression may not want to attend for their own reasons. Please don't feel hurt, it's not personal. Also, don't try to guilt the person into coming. That will not help.
Arrange a one-on-one gathering. Often people with depression will shy away from parties but still want to see you. Seeing each other as a gathering of two makes that possible.
Check whether you'll be exchanging gifts. Personally, I love giving gifts, but people with depression may want to opt-out of this ritual too. Check in to make sure it's something you both want.
Offer favors instead of physical gifts. Physical gifts can be great, but the offering of yourself and your time might be better. Many people's social supports evaporate during the holidays and if you can be one for a person with depression, that person will likely appreciate it greatly and probably more than a sweater.
Don't expect the person to imbibe (or use drugs). While partying with drugs and alcohol might be your idea of a good time, it's not usually a good time for the person with depression if that person is on medication. Also, drinking and drugging can make depression worse. The last thing you want to do is pressure a loved one with depression into making unhealthy choices -- the person with depression will just pay for it later.
What other tips do you have for helping a friend or family member with depression over the holidays? Please share below.
APA Reference
Tracy, N. (2018, December 22). How to Help a Depressed Friend, Family Member at the Holidays, HealthyPlace. Retrieved on 2023, March 26 from https://www.healthyplace.com/blogs/breakingbipolar/2018/12/how-to-help-a-depressed-friend-family-member-at-the-holidays
Author: Natasha Tracy