Social Support Prevents PTSD
In the world of posttraumatic stress disorder (PTSD) we're all in the same space together (as survivors), but so often we feel enormously separate, don't we? PTSD symptoms and the lifestyle they create open a void between you and everyone else.
New research, however, points out how important it can be to have a social support network to prevent PTSD.
Social Supports: All You Need Are A Few Friends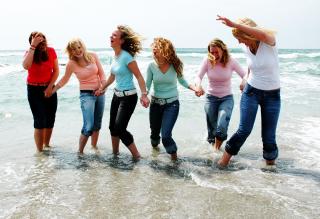 Admittedly, getting people to stand by you during your PTSD year(s) can be a challenge. When friends don't accept your mental illness it's easy to feel like no one will. But the truth is, there are people who understand and, what's more, would be willing to love you through your recovery. You just have to find them.
According to study results having a social support network reduced the likelihood of PTSD by 40 percent. What can that mean for your recovery? Take a listen.
Michele is the author of Your Life After Trauma: Powerful Practices to Reclaim Your Identity. Connect with her on Google+, LinkedIn, Facebook, Twitter and her website, HealMyPTSD.com.
APA Reference
Rosenthal, M. (2014, May 23). Social Support Prevents PTSD, HealthyPlace. Retrieved on 2023, June 4 from https://www.healthyplace.com/blogs/traumaptsdblog/2014/05/social-support-prevents-ptsd
Author: Michele Rosenthal