Bipolar for Your Birthday: Another Day with Bipolar Disorder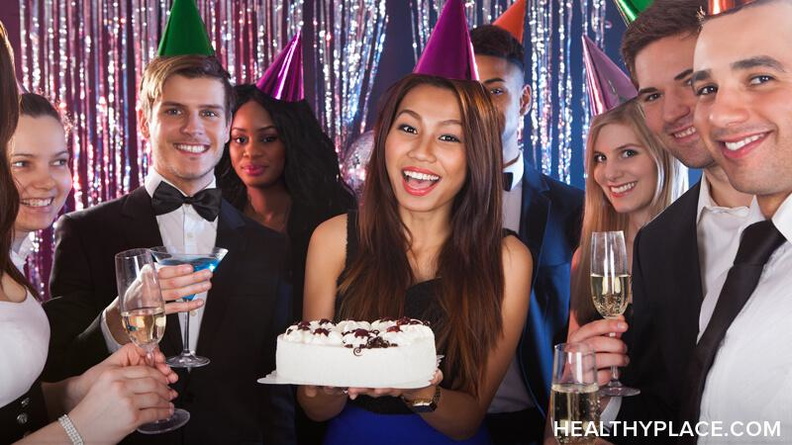 Last week was my birthday. I didn't do anything or mark it in any way. That is mostly because, on my birthday, I look back and see bipolar behind me and I look forward and see bipolar in front of me.
Bipolar for Your Birthday, Again
Bipolar isn't a present you really want to get, because once you get it, you can never use it up, stick in the attic, throw it out or regift. Bipolar is the gift that just keeps on giving.
And birthdays just tend to remind me of all the time I have spent with bipolar disorder. It reminds me of all the things the disease has taken away. And if I happen to be anhedonic, I don't even feel like cake in the least. (Which is a shame because philosophically, I really like cake.)
So in today's video I talk about why I didn't even have candles and a cake for my birthday.
You can find Natasha Tracy on Facebook or @Natasha_Tracy on Twitter.