Treating Physical Pain in Bipolar – Neuropathic Pain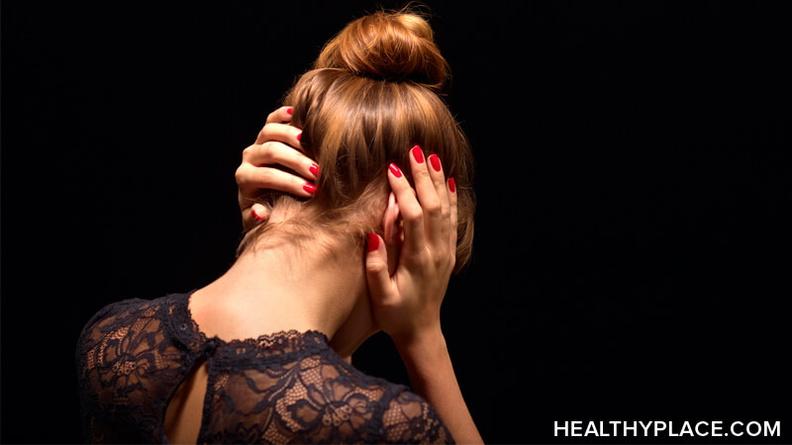 Physical pain in bipolar disorder is one of the hardest bipolar symptoms to treat (and, of course, not everyone experiences this). The physical pain in bipolar disorder is known as neuropathic pain. Neuropathic pain is commonly associated with spinal cord injuries or amputation but can occur in psychiatric disorders and in other illnesses as well. This neuropathic pain, physical pain in bipolar disorder, can be debilitating but there are options for treatment.
Physical Pain, Neuropathic Pain, in Bipolar Disorder
Yesterday, I was at my psychiatrist's appointment and I was complaining about an all-over pain that I have that has no cause. It occurs every day and sometimes is so bad that moving makes me want to cry. (Not to mention the fact that even water from a shower is painful.)
He called this "pain syndrome." And yes, that's sure what it feels like to me. It feels like a syndrome defined by pain, pain, pain and pretty much nothing else.
He readily admitted that neuropathic pain in bipolar disorder (typically bipolar depression) is very difficult to treat. If you're in remission, it may go away, but I am not that lucky. I was, honestly, expecting him to say that nothing could be done. I've had this pain for so long that I just assumed I must always have it. Surprisingly, this is not what he said.
Treatment of Neuropathic Pain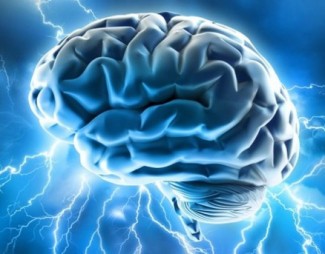 The treatment of neuropathic pain in bipolar disorder hasn't really been studied, maybe because it's rare or maybe because it's unrecognized, I don't know. But treating neuropathic pain in other conditions has been studied.
According to this Medscape article, the first-line medication treatments for neuropathic pain are:
Tricyclic antidepressants – these are the older antidepressants like amitriptyline (Elavil). Antidepressants are, obviously, a good choice for someone experiencing neuropathic pain due to depression but may not be suitable for someone with bipolar disorder due to the possibility of mixed mood or mania/hypomania induction.
Other antidepressants with evidence in treating neuropathic pain include venlafaxine (Effexor) and duloxetine (Cymbalta). Duloxetine actually has Food and Drug Administration (FDA) approved indications for treating several pain disorders. Again, these may not be appropriate for a person with bipolar disorder.
Gabapentin (Neurontin) – this is an anticonvulsant that is not typically used to treat bipolar disorder but may be; and like other anticonvulsants, it may be mood stabilizing and gabapentin is not known to cause mixed moods or hypomania/mania.
Pregabalin (Lyrica) – this is another anticonvulsant which has the advantages stated above but is prohibitively expensive for many. Pregabalin also has FDA approved indications for pain disorders.
Topical lidocaine (Lidopen) – this is an antidysrhythmic (used to treat heart rhythm irregularities) that is expensive and treats only localized pain.
Opioid analgesics – these are the pain drugs like morphine, oxycodone (OxyContin) and tramadol (Ultram) which can be used but have limited supporting evidence and are, obviously, rife for misuse and addiction. These are not a good choice for anyone with a background of addiction, obviously.
Combinations of medications can also be used to treat neuropathic pain due to, as this study on drug combinations states,
The most commonly studied drug classes in the context of neuropathic pain-antidepressants, anticonvulsants, and opioids-have only limited efficacy and frequent dose-limiting adverse effects . . .
So even if the above fails for you, a combination of medications may be effective.
The Good and the Bad of Treating Physical, Bipolar Pain
There is good news and bad news about treating physical, bipolar pain. The bad news is that treatment isn't terribly successful for many (but people with bipolar disorder are used to this thanks to all the other medications that only work for some or partway).
The good news is that physical, bipolar pain can be treated and that a drug like gabapentin (suitable for many with bipolar disorder) may work to treat neuropathic pain in bipolar disorder. Like I said, this hasn't been studied, but if you're suffering from debilitating, physical pain associated with bipolar disorder, it's still good news. It's good news that just because we have a psychiatric illness doesn't mean we have to live in physical pain (along with psychiatric pain) forever.
And don't assume (like I did) that a doctor can't help you with a bipolar symptom that seems impossible to treat. Talk to him or her about it anyway as he or she may surprise you.
Of course, I'm not a doctor so you should always take a look at the source (linked above) and discuss anything that interests you with your doctor. Because remember, drugs are only indicated for some people some of the time but, luckily, there are many options so there will likely be one to suit you (to at least try, anyway).
You can find Natasha Tracy on Facebook or Google+ or @Natasha_Tracy on Twitter or at Bipolar Burble, her blog.
Image of the brain by Allan Ajifo [CC BY 2.0], via Wikimedia Commons.
APA Reference
Tracy, N. (2016, February 25). Treating Physical Pain in Bipolar – Neuropathic Pain, HealthyPlace. Retrieved on 2019, August 23 from https://www.healthyplace.com/blogs/breakingbipolar/2016/02/treating-physical-pain-in-bipolar-neuropathic-pain
Author: Natasha Tracy