Don't Let Mental Illness Bully You! Tips for Self-Compassion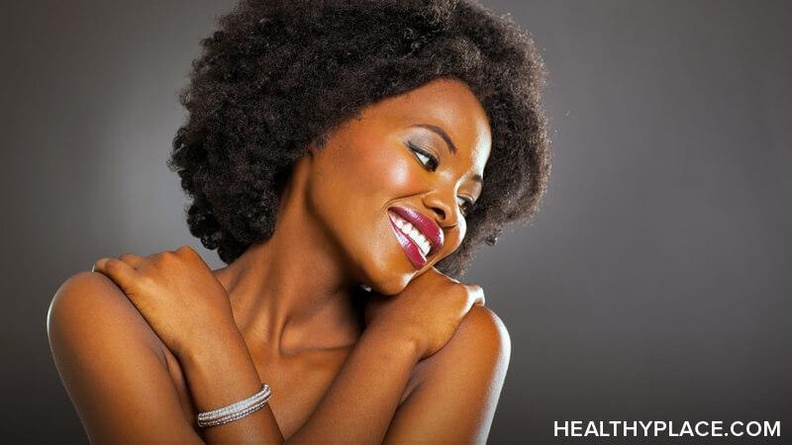 Mental illness is a bully that can turn your thoughts and feelings against you. This can make daily life difficult to deal with because you might find yourself constantly second-guessing everything you think, feel, or do. If you find it easy to be self-critical but hard to be self-compassionate, you're not alone. This is a common struggle, and it's one that deepens depression and anxiety.
Try these tips for increasing self-compassion:
Learning to be self-compassionate is a gradual process, so stick with it. You deserve your own gentleness and patience.
Recommended Video
Healing from any mental health condition requires self-compassion. Learn what self-compassion is and how to build a practice around it in this video. Take a look.
Related Articles Dealing with Self-Compassion
Your Thoughts
Today's Question: How do you show yourself compassion? We invite you to participate by sharing your thoughts, experiences, and knowledge on the HealthyPlace Facebook page.
---
From the HealthyPlace Mental Health Blogs
On all our blogs, your comments and observations are welcomed.
Feel free to share your thoughts and comments at the bottom of any blog post. And visit the mental health blogs homepage for the latest posts.
---
From the HealthyPlace YouTube Channel
Being aware of the needs of all victims of verbal abuse, the men and boys too, is critical for healing. How do you support male victims of verbal abuse? Watch this.
Subscribe to the HealthyPlace YouTube channel
---
We Are Consistently Looking for Mental Health Bloggers
We're looking for people who have lived experience with mental illness who is willing to share those experiences with site visitors. Apply at Mental Health Bloggers Wanted.
---
Most Popular HealthyPlace Articles Shared by Facebook Fans
Here are the top 3 mental health articles HealthyPlace Facebook fans are recommending you read:
If you haven't already, I hope you'll like us on Facebook too. There are a lot of wonderful, supportive people there.
---
Quote on Anxiety
"Don't believe the things you tell yourself late at night."
Read more quotes about anxiety.
---
That's it for now. If you know of anyone who can benefit from this newsletter or the HealthyPlace.com site, I hope you'll pass this onto them. Please share the newsletter on any social network you belong to. For updates throughout the week, follow us on Twitter, like us on Facebook, subscribe to our YouTube channel, or follow us on Instagram.
Thank you,
Deborah
Community Partner Team
HealthyPlace.com - America's Mental Health Channel
"When you're at HealthyPlace.com, you're never alone."
http://www.healthyplace.com
APA Reference
Peterson, T. (2022, April 26). Don't Let Mental Illness Bully You! Tips for Self-Compassion, HealthyPlace. Retrieved on 2023, December 11 from https://www.healthyplace.com/other-info/mental-health-newsletter/dont-let-mental-illness-bully-you-tips-for-self-compassion
Last Updated: September 6, 2023