Stop Putting Yourself Down with Negative Self-Talk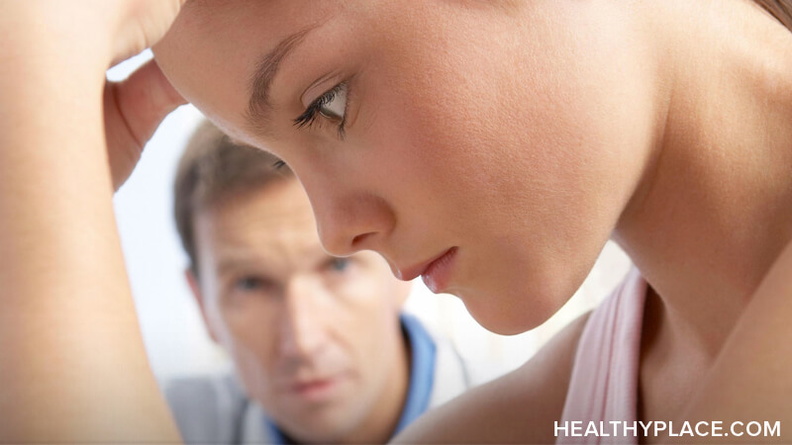 Putting yourself down can be damaging to your self-esteem and self-confidence. That includes the words you say out loud in addition to your internal negative self-talk. Negative thoughts and words can be very believable and they distort your perception about yourself. They impact on your sense of self-worth. When you talk negatively about yourself to others, the words have a greater effect. You're also making it easier for others to put you down. The good news is that you can stop putting yourself down and build your self-esteem.
Why You Might Put Yourself Down
You may feel insecure, believe you're not worthy or it might be a habit to put yourself down. You could be used to saying "I can't," "I don't have talent," "I'm ugly," "I'm stupid" or "I'm useless." You might have been put down by others in the past and continue to put yourself down. Alternatively you may believe it's better to put yourself down before anyone else does.
Putting anyone down, including yourself, is emotional bullying. Most of us consider bullying from others as a bad thing, so why bully yourself? It seems like we have a double standard and treat others better than we treat ourselves. It's not okay to put anyone down and that includes yourself.
How to Stop Putting Yourself Down
You can't control what others say about you but you can control what you say about yourself.
To build your self-esteem, it's important to talk about yourself in a healthy manner. Believe you are worthy and quit the self-bullying. Treat yourself as you would a good friend and respect yourself. Replace negative words with positive words. For example you could say "I'm capable" or "I'm learning" instead of "I'm useless" or "I'm stupid." Words can make a big difference.
Two words that I recommend avoiding are "can't" and should." They are dis-empowering and it's better to use alternatives when you can. For example, "can" is a good alternative to "can't" and "could" is an alternative for "should." Using positive affirmations might also help.
It's important to pay attention to your negative talk -- catch your negative thoughts or words early. Awareness is very important and it empowers you to make changes. Stop your negative thoughts or words and correct them as much as you can. This may be a challenge to start with and it's important to be kind to yourself. It's okay if you don't get it right straight away. Change will take effort and habits won't change overnight. Keep on practicing and you'll see improvements. Change your talk and you will build your self-esteem.
In this self-esteem video, I talk about putting yourself down, and how you can stop it to build your self-esteem.
You can find Fay Agathangelou on Facebook, Google+, Twitter, Pinterest and her website.
APA Reference
Agathangelou, F. (2015, March 3). Stop Putting Yourself Down with Negative Self-Talk, HealthyPlace. Retrieved on 2019, August 18 from https://www.healthyplace.com/blogs/buildingselfesteem/2015/03/stop-putting-yourself-down-and-build-self-esteem
Author: Fay Agathangelou