On Top of Schizoaffective Disorder, I Now Have Arthritis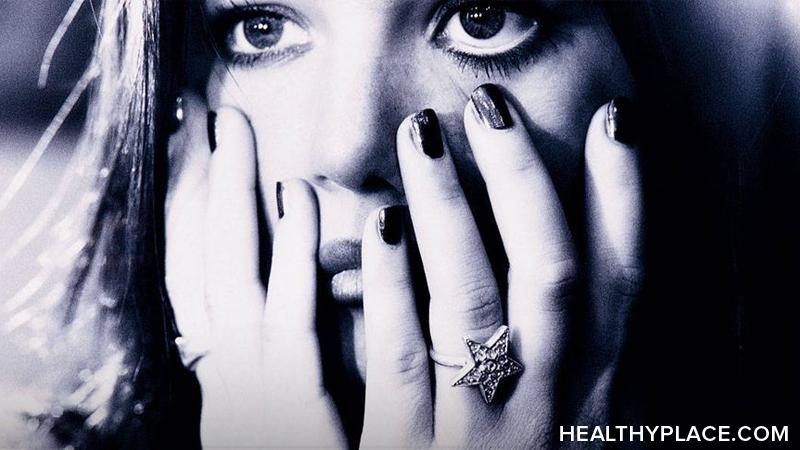 I know I've been writing a lot about my knee troubles, and I've even shared that I have early signs of arthritis in my knees. But it didn't hit me until I saw my orthopedic doctor again, and he confirmed I have osteoarthritis of the knee. "Osteoarthritis" is one of those words I'm going to have to get used to, just like "schizoaffective" was so many years ago. But looking back on how I handled my transition to a new schizoaffective disorder is helping me grapple with this new diagnosis, which arrived just in time for my 43rd birthday.
Schizoaffective Disorder and Arthritis
Osteoarthritis is when the cartilage in your knee deteriorates. Much like mental illness, there is no cure, only ways to make it more manageable. Also, much like with my schizoaffective and generalized anxiety disorders, I have "spells" with it. An example of a schizoaffective "spell" would be hearing voices. (By the way, I haven't heard voices since last July.) So, an osteoarthritis spell is when my knees seize up with pain, often to the point where I'm moaning or almost hyperventilating. It's comforting to me to be able to make the comparison between my new illness and one that I've had for so long.
Navigating a New Illness with Schizoaffective Disorder
It may be confusing to hear me talk about my knees, plural, when I've been writing mostly about my left knee with the meniscus tear. The thing is, after my knee surgery, my right knee started hurting. So yesterday, I saw my doctor, and one of the things he did was have x-rays done of both knees. They are both deteriorating with arthritis. Until yesterday, I thought the main culprit was the torn meniscus in my left knee and that, after the surgery, my right knee was hurting only because I was favoring it for support.
I guess this diagnosis of arthritis shouldn't be such a surprise. I had always hoped that, since I had such bad mental health, I'd be spared major physical ailments. But things don't always work out that way.
My paternal grandmother had exactly the same thing I have, and it set in early in life for her, too. My ring from her has been too small to wear for a while, so I decided to have it sized as part of my birthday present from my parents. She was a wonderful woman, so well-loved and fun to be around. Wearing her ring, I think, will help me navigate this brand new illness.
APA Reference
Caudy, E. (2022, April 14). On Top of Schizoaffective Disorder, I Now Have Arthritis, HealthyPlace. Retrieved on 2023, December 2 from https://www.healthyplace.com/blogs/creativeschizophrenia/2022/4/on-top-of-schizoaffective-disorder-i-now-have-arthritis
Author: Elizabeth Caudy
Elizabeth, I know this must be a difficult time for you. I hope that you have more good days than bad and that you're able to find a treatment plan that works for you. I hope that you find healing and peace as best you can.
Dear Lizanne, Thank you for your comment. I was walking with a cane and favoring my right leg, and that was making my left leg hurt more, so I stopped using the cane. I felt a lot better after that, both mentally and physically, although I did genuinely need it for a while. I'm taking physical therapy really seriously now and it's paying off--my physical therapist yesterday said I was improving! Thanks again, Elizabeth
Leave a reply