When Anxiety Strikes Without a Cause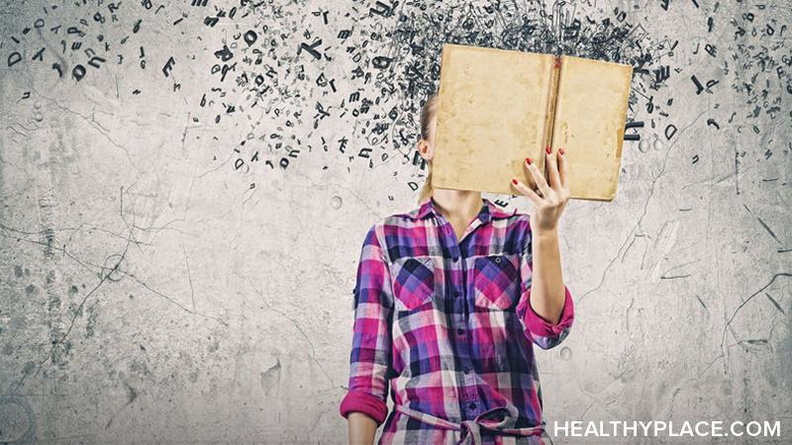 Sometimes, we experience anxiety because of an anxiety trigger. People can be diagnosed with different types of anxiety disorders, each with specific symptoms and causes. Additionally, people can experience situational anxiety where something in particular causes anxiety symptoms to flare. A student might experience test anxiety severe enough to negatively impact performance or a parent's anxiety might become heightened and nearly debilitating when he/she thinks about the various harm that could come to the child. The anxiety that is triggered by something can be painful, limiting, and downright awful, especially when one can't avoid anxiety triggers. Equally painful, limiting, and downright awful is when anxiety strikes without a cause whatsoever.
Experiencing Anxiety Without a Cause
A common complaint among people who live with anxiety is that it is all-encompassing and even paralyzing. It impacts thoughts, feelings, and behaviors. It limits what people feel able to do in their lives. The worry and fear, as well as the physical symptoms of anxiety, can nearly shut us down.
When anxiety strikes without a cause, it's confusing and maddening. Sometimes things are made worse because people around us want to know "why." Why do we have panic attacks? Why can't we breathe correctly? Why are we avoiding the world?
When we're anxious but can't explain why, either to ourselves or to others, we feel even worse. Sometimes, as we wrack our brains for a reason for our anxiety, our anxiety increases. When this happens, it's not uncommon to shut down even further, nearly becoming paralyzed by anxiety and our struggle to explain it.
Let Go of Needing to Know the Cause of Anxiety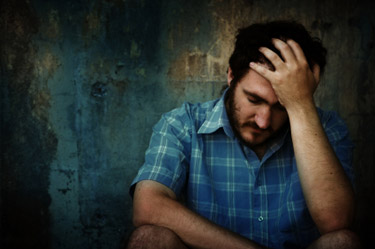 A reason anxiety increases when we struggle to answer the elusive question "why" is because in searching for that answer, we become caught up in anxiety. We expend a whole lot of time and negative energy fighting.
Even more important, when we are consumed in trying to find an anxiety cause we are anxious, we become hyper-focused on anxiety. The concepts that are receiving the brunt of our attention are anxiety, worry, fear, panic, and the like.
When we hold on to the need to know why we are holding onto anxiety itself because that is what we are thinking about. Chances are, those thoughts are not peaceful. To reduce the grip of this vague (but strong) anxiety, it's important to let go of the need to know the anxiety cause. We don't have to enjoy anxiety, but we can be at peace with the fact that there's no apparent cause for it.
To Find Peace, Shift Your Attention and Intention
Ruminating about anxiety and anxiety's cause means that's where our thoughts are. The more we think about anxiety and what it's doing to us and how paralyzing it is, the stronger it grows. Like anything (a child, a garden, whatever), what we attend to is what flourishes. In constantly wondering "why" we are giving our precious attention to anxiety and its strengths.
What if, instead, we were to ignore anxiety's strengths and pay attention to our character strengths? You're sitting at work and are suddenly struck by a feeling of intense anxiety. The more you focus on how it feels and the more you focus on wondering why it happened, the stronger and longer it will be. Instead, think of the fact that you are stronger than your anxiety.
Pay attention to what's been positive in your day thus far. Remember what you're great at and do something within one of your strengths. Perhaps you pride yourself on your kindness; you could take a quick break from what you're doing and do a small random act of kindness for someone nearby.
Will you still feel anxious? Probably, at least at first, anyway. But because you've shifted your attention to your strengths rather than anxiety's strengths and because you're doing something intentional to shift your thoughts and actions, you'll find that anxiety lessens its grip just a bit.
When we stop focusing on our anxiety's cause, we free up our minds to do other things. We really are stronger than anxiety, and when we play to our strengths rather than to anxiety's, soon it won't matter if anxiety strikes without cause because it will begin to shrink. Then, we won't have to wonder "why" at all.
You can also connect with Tanya J. Peterson on her website, Google+, Facebook,Twitter, Linkedin and Pinterest.
APA Reference
NCC, T. (2015, February 12). When Anxiety Strikes Without a Cause, HealthyPlace. Retrieved on 2019, September 22 from https://www.healthyplace.com/blogs/anxiety-schmanxiety/2015/02/when-anxiety-strikes-without-a-cause
Author: Tanya J. Peterson, MS, NCC