I Need Mental Help: Where to Find Mental Health Help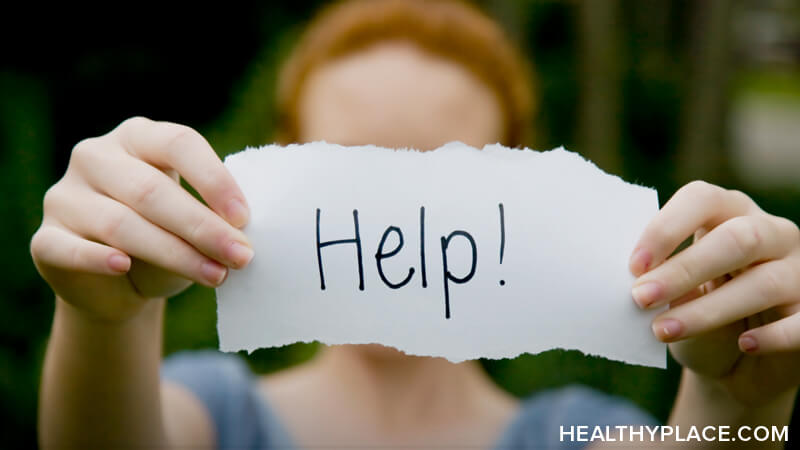 When someone states, "I need mental health help," he or she is not alone. Not even close. It's estimated that one and four of all Americans will experience a mental health disorder in any given year, and nearly everyone experiences times of mental health distress during his or her lifetime, quite often more than once. So anyone needing mental help is in good company. And those with the courage to speak out and find mental health help are already on their way toward emotional health and wellbeing.
Where to Turn for Mental Health Help
You can find help for mental health problems before even seeing a mental health care professional. Turn to any of these sources for help you can trust:
your family doctor (rule out physical conditions, assess and diagnose mental health issues, and refer to a psychiatrist)
clergy/religious leaders (for faith-based help)
school counselors, social workers, or psychologist (for insight into your child as well as referrals)
employee assistance programs/EAPs (some employers provide limited mental health services)
There may even be free mental health services in your community.
Mental Health Hotlines
Hotlines are mental health services that are available 24/7. Because hotlines are there to help people immediately in a time of crisis, it's not necessary (or even possible) to make an appointment to talk to someone. Mental health hotlines are staffed by trained personnel who listen and offer support. They also frequently provide people with resources in their community where they can go for in-person help.
Hotlines provide help in different formats. Hotlines can offer support via telephone, texting, online chat, and even e-mail. Reach out in any way you feel comfortable. These are reputable mental health hotlines:
This is only a partial list. A more thorough list of mental health hotline numbers and resources can be found here.
Many phone or online services exist for mental health help. There are two distinct types: hotlines and helplines. Whereas hotlines are dedicated primarily to people in crisis (suicide hotline phone numbers), helplines provide mental health information and support, including lists of resources in your area. Sometimes helplines are staffed around the clock, but other times they have certain hours of operation. A visit to websites will provide contact information and hours.
Finding Local Mental Health Help
People choose to work in the mental health field because they want to help. Many have personal experience, either from their own experience or that of friends or family, with mental health difficulties. Most professionals are caring and compassionate, and they approach the healing process as a partnership. They're there to help and support rather than to judge.
Teaming up with a mental health doctor or mental health counselor can provide human connection and help you challenge those thoughts, feelings, and behaviors that may be eroding your well-being. Once you've told yourself, "I need mental health help," how do you find someone with whom to work?
The following resources can help you find local mental health help:
MentalHealth.gov's "Local Organizations with Mental Health Expertise." contains a long list of national organizations that may be in your community as well as contact information.
NAMI.org has a helpline (1-800-950-NAMI (6264) or info@nami.org). Here, representatives answer questions, direct people to local services, support groups, education programs, help for family members, and more.
fact sheets/resource lists at your local library, community center, doctor's offices, and mental health organizations
your family doctor
your county mental health agency
To state, "I need mental help" is a great way to empower yourself. It's a way of showing mental distress or a mental disorder who's boss (hint: it's you). Learning where to find mental health help is a strong way to start your journey to wellbeing and emotional health.
APA Reference
Peterson, T. (2016, October 23). I Need Mental Help: Where to Find Mental Health Help, HealthyPlace. Retrieved on 2023, December 8 from https://www.healthyplace.com/other-info/mental-illness-overview/i-need-mental-help-where-to-find-mental-health-help
Last Updated: October 23, 2019