The Fear of Anxiety Causes Anxiety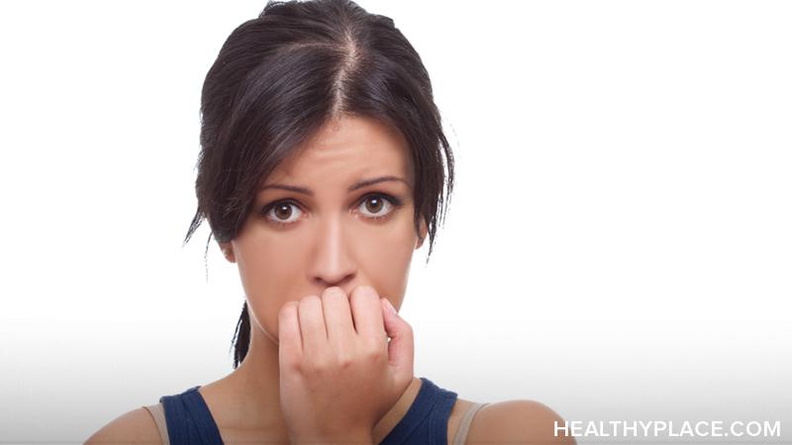 Have you ever found yourself in a situation where even though what had already happened was minor, you were aware that it could have lead to a more serious situation? The best example I can come up with is a three-year-old with matches. What is actually happening is a toddler standing there holding a pack of matches. What adults envision is the entire house engulfed in flames.

The house, mind you, isn't on fire. The toddler isn't even trying to strike the matches, and would likely be unsuccessful. Just the same, any responsible person will stop whatever they are doing and remove the matches, and, therefore, the potential for disaster -- all before any real danger was ever there. Anxiety and panic attacks can be a lot like that.
Fear of Anxiety Becomes Self-Fulfilling Prophecies
In the example of the toddler, it is easy to reach a quick resolution. Toddler has matches, so remove matches and keep matches in a safer place. The entire process can wrap up pretty quickly. It is a clear action and reaction that is relatable and understandable to everyone.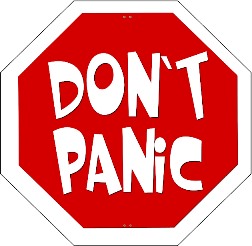 Anxiety isn't like that. Many people with anxiety, myself included, have anxiety triggers. These can range from confrontation, crowds of people, insomnia, and even locations. Anything can be a potential trigger; anxiety doesn't discriminate.
We need to be aware that sometimes the memory of a previous bad experience is the actual cause of the new anxiety. It is our fear of having another bad experience that is causing us to relive the previous attack.
Our anxiety is creating a sort of self-fulfilling prophecy. Since it happened before, it could happen again. Since it could happen again, it is likely to happen again. Finally, since it is likely to happen again, it is happening again.
How to Stop the Fear of Anxiety
Having a panic attack in public place can be a scary ordeal. Afterward, going back to the "scene of the crime" may take a little effort. It is important to correctly attribute the attack to a situation, or a series of situations, rather than a building, location, or even a person. Determining the exact cause can be tricky, even impossible.
Many things contribute to anxiety and we want to take back as much control over our anxiety as possible. It would be nice if we could control it by just avoiding all the places or people where anxiety occurred, but this would lead to us missing out on many wonderful things.
When I have an anxiety or panic attack, I work very hard to remember all the positive experiences I had in that place, with that person, or in that situation. I don't want to let one bad moment ruin something that previously gave me joy.
You can find Gabe on Facebook, Twitter, Google+, LinkedIn, and his website.
APA Reference
Howard, G. (2014, July 23). The Fear of Anxiety Causes Anxiety, HealthyPlace. Retrieved on 2023, December 11 from https://www.healthyplace.com/blogs/anxiety-schmanxiety/2014/07/fear-of-anxiety-causes-anxiety
Author: Gabe Howard
This is a great article. I'm trying so hard to change the way things are for me and any help like this is really brilliant.
Thank you x
Good job clarifying this process Gabe! I even know I'm doing it while it's happening and continue to make myself anxious! I know that walking through the situation is the way to beat it, and won't do it, to avoid the anticipated anxiety; which, - of course - doesn't alleviate the anxiety anyway!
Hi Gabe I have Panic attacks more lately. I feel alone like no one knows what I'm going through. I am to the point I start hyperventilation sweating deathly afraid sick to my stomach. I have meds but hate taking them do you have any suggestions. Thanks for sharing your story
Thanks for writing this. I've suffered from anxiety since my daughter was born. It was like the day I became a mother the entire world became terrifying. Add a car accident or 2, my daughter having a seizure in my arms at 18 months, money, earthquakes, basically you could name it and I can find a reason to be anxious about it without trying. I don't want to go on meds for it because that makes me anxious, duh, so I really love seeing articles like this that I can relate to. Besides my counseling and support from my friends, it's always so comforting to know that other people have been where I am, and have made it through. I know this will probably stay with me forever but I also know that it's possible to live with, if given the opportunity for help and guidance.
Gabe I am a 62 year old woman on disability and just found out I have to move…I do not have enough income to live alone, but noone really wants to live with someone who suffers from mental illness….I am getting the TMS treatments that are helping with the depression…my anxiety level gets so high and I am trying very hard to let it come and not be so fearful of it…I am swimming too….Please pray for me to find housing that takes a dog...
This is exactly how i feel. Stressing about another attack and today i had it but i carried on got through it. Work in progress. Thanks for the artical very encouraging.
I have Panic Disorder which was in remission for years, but has since come back full force. I think it was wishful thinking to believe that it was "gone" for good. I've only now realized that it will always be with me, and that it fluctuates.
This time, I wasn't prepared and I am finding it debilitating, but working very hard to refamiliarize myself with my coping skills.. This is a great article, though, as it captures the vicious cycle. Its really helpful to read about it as sometimes it feels so internal that I think I've got to be the only one this miserable.
This is a great article. It's very true. Once you have anxiety in a bad situation, let's say with a person, just the sighting of that person sends physical changes though your body.
You feel your hands start getting sweaty, your heart pound, and the knots in your stomach. The cycle continues. I know in my case I never gave it much thought until I read this, it was a very en-lighting piece. Thank You....
Leave a reply