Types of Mental Health Counselors: Finding a Good One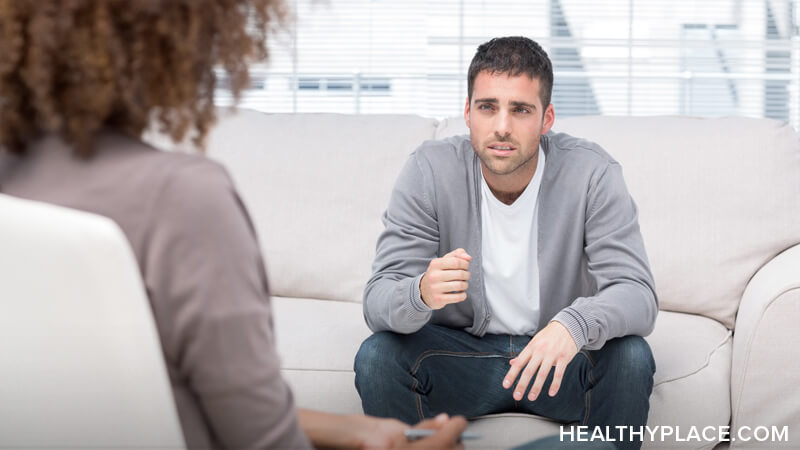 Many types of mental health counselors are out there, just as there are different types of mental health doctors. The term counselor can be broad or specific. In the general sense, as it will be used here, a mental health counselor is a professional other than a medical doctor who has chosen a career dedicated to helping people living with mental health disorders and challenges. Within this broad category are specific types of mental health counselors or professionals.
What Mental Health Counselors Do
Mental health counselors, often called therapists, can diagnose and treat general mental health problems as well as specific mental illnesses. Many also treat people engaging in substance use and abuse.
Sometimes, people will see a mental health counselor from the very beginning of treatment. Other times, people see a mental health doctor, such as a psychiatrist or primary care physician, before seeking a counselor.
Psychiatrists have specialized medical training in the brain and its functioning and are skilled at diagnosis of mental illness. Further, they can prescribe the necessary mental health medication that will allow therapy to work even better. Because mental health doctors often don't have time to provide the therapy services that mental health counselors do, people will choose to see both.
Mental health counselors provide talk therapy and behavior therapy in order to help people develop coping skills needed to rise above mental health problems and function well in life. While mental health doctors typically focus on the illness, counselors and therapists are client-centered, focusing on the individual rather than on the disorder.
Types of Mental Health Counselors
People seeking help with mental health difficulties have a wide variety of professionals from which to choose:
clinical psychologists
psychiatric nurse practitioners
social workers
counselors
substance abuse counselors
marriage and family therapists
pastoral counselors
Clinical psychologists, who tend to refer to themselves not as counselors but as psychologists, can have master's degrees or doctorate degrees. Those who have doctorate degrees such as a Ph.D., Psy.D, or Ed.D have attained a high degree of education and specialty in psychology, but they aren't medical doctors. Because of this, with a few rare exceptions in some states, psychologists cannot prescribe medication.
Psychiatric nurse practitioners (PNPs) are highly trained and licensed nurses. They are mental health counselors who can diagnose and provide counseling/therapy services. A few can prescribe medication under the supervision of a psychiatrist.
Social workers are trained to offer counseling and/or social support services and assistance with navigating the mental health care system, which can be quite complex. Social workers have master's degrees and may have titles such as MSW (master of social work), LCSW (licensed clinical social worker), or LMSW (licensed master social worker).
Counselors provide talk and behavior therapy to empower people to identify what "wrong" and "right" looks like in their lives. (read: Benefits of Mental Health Therapy) They work with people to develop tools and coping skills and to create emotional health and a life worth living. They can have various licensure and certification: LPC (licensed professional counselor), LMHC (licensed mental health counselor), LCPC (licensed clinical professional counselor), LPCC (licensed professional certified counselor), and NCC (nationally certified counselor).
Pastoral counselors are affiliated with a religion. They provide faith-based mental health counseling.
Where To Find Mental Health Counselors
Mental health counselors work in settings such as private practice, community mental health clinics, medical clinics, hospitals, schools, and more. The following resources can be helpful in locating a counselor in your area:
your family doctor
your county mental health agency
your county psychological association, social workers association, and marriage and family therapists association
conducting an online search of counselors in your city
your place of worship
www.nbcc.org/counselorfind, a directory that allows people to search for nationally certified counselors by state (only those professionals who have requested inclusion and will accept referrals are listed here)
It can seem overwhelming to choose a therapist from among the many types of mental health counselors. What is most important is not so much the specific title a professional has but the way you connect with him or her. The therapeutic relationship matters in mental health counseling far more than a title. It may take some time and trial-and-error to find the right mental health counselor for you, but attaining emotional health and wellbeing is well worth the effort.
APA Reference
Peterson, T. (2019, October 23). Types of Mental Health Counselors: Finding a Good One, HealthyPlace. Retrieved on 2023, December 10 from https://www.healthyplace.com/other-info/mental-illness-overview/types-of-mental-health-counselors-finding-a-good-one
Last Updated: October 23, 2019