Smoking and Mental Illness Are Statistically Comorbid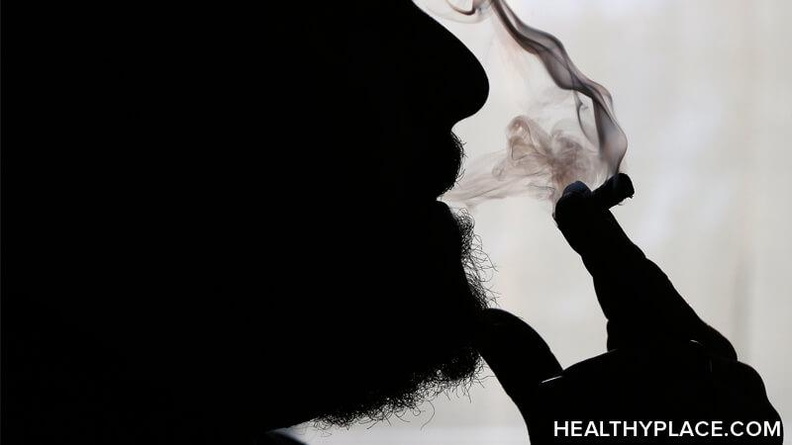 I have an ulterior motive when writing this blog, rather, I need to vent a bit. I write about the importance of a healthy lifestyle within these blogs: food, diet, exercise, medication compliance, staying away from excess alcohol and even further away from drugs that are not prescribed to us. Far, far, far away, next country far! I mean these things. I practice what I preach.
But I have not, as I recall, mentioned cigarettes. Nicotine addiction. The chemicals that live in them. I have not spoken about this because I pretended that nearly a decade of smoking, now at the age of twenty-six, I had yet to quit. Well, four long days ago I quit. Cold turkey.
More People With Mental Illness Smoke Cigarettes
Yes, they do. I am not making this up. If one out of every ten people smoke, the statistics wavering at about 15% of people, those of us with a mental illness, well, the statistic is dire---nearly 50%. You might wonder: How the hell can she present me with statistics and expect me to believe her?
Google mental illness and cigarette smoking. If you have ever been confined to a psychiatric hospital, well, cigarettes are traded like gold. So, while the rate of smoking decreases each year, those of us who struggle with a mental illness find it hard to quit (How to Quit Smoking).
Why Do Many People With Mental Illness Smoke?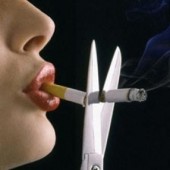 Now, if you do not smoke (and congratulations--sincerely) keep reading. You know someone who does. You want them to quit and they probably want to quit as well. Most people with a mental illness smoke because it makes them feel better. It's a nervous habit. Have a psychiatric appointment you're not looking forward to: have a cigarette! Is your mother coming to visit? have a cigarette! Angry, happy, depressed, manic? have a cigarette! Is the sunshine out today? Well, wouldn't it be nice to have a cigarette when walking?
The list never ends. Sometimes, the positives seem to outweigh the negatives, particularly when we are struggling. Quitting smoking can be at the end of our list. If we enjoy smoking, and dammit we do, why should we quit?
We know the risks--death is reason enough. But we, I, keep puffing away.
When it's Time to Quit Smoking and End Nicotine Addiction
You have probably been thinking about it more. Maybe you're coughing more than usual, I was. Perhaps sick of cigarette smoke blocking your expensive cologne or perfume. And, of course, sick of people glancing at you--The Smoker.
We have options: the patches, the gum, the inhalers, the medications you probably cannot take because they interfere with your current medication, and advice to start jogging. Horrid, unappealing options, I agree. But if more people diagnosed with a mental illness smoke, well, more of us need to quit. We need to find alternative coping mechanisms.
Alternative Coping Mechanisms When Quitting Smoking--For Good
First, it is usually harder for those of us with a mental illness to quit smoking than those who are not living with one. We smoke to medicate our moods. Similar to putting down a bottle of beer or a drug (we'll talk about this in a later post).
>Traditional approaches, the patch, the gum, those I mentioned above, they work if you work them. But when you walk into a drug store and see that a week of the patch costs as much as you spend on cigarettes, you recoil. Why should it be so expensive to quit? But it's worth it. After you quit, after the patches no longer reside on your body for twenty-four hours at a time, you have more money. More money to save or to buy yourself something nice.
>Make a list of what you can do with the money you save. If you smoke ten cigarettes a day, that's a savings of nearly $3,000 a year. Do the math. That's a nice vacation: a closet full of great clothing; a savings account that actually has money in it. Visualize these thing, digest them, write them down.
>Research the effect of cigarettes on your body. Get a chest x-ray. Nothing wakes you up more than seeing a picture of your once healthy lungs stained with black.
>Tell people you're quitting. It makes you accountable.
>Try new age approaches--the 'Electronic Cigarette' is becoming popular. It has no nicotine or chemicals but simulates smoking.
>Go ahead and get more active! Buy healthy foods like fruit to avoid weight gain. You do not have to gain weight when quitting smoking. I have quit before--most of us have-- and never have I gained weight.
>Use the many support groups, online, in person, on the phone. Use them.
As I write these words I'm a little irritated. Maybe a lot. It's a good thing I don't have a roommate. They might move out at this point. But it passes. Within a couple of weeks you feel better. How do I know this? Well, Mark Twain said it best: "Quitting smoking is easy, I've done it a thousand times!"
But you don't have to and either do I. Let's put down our pack of cigarettes, or encourage someone you know who smokes, and live a healthier life.
APA Reference
Champagne, N. (2012, March 8). Smoking and Mental Illness Are Statistically Comorbid, HealthyPlace. Retrieved on 2019, September 18 from https://www.healthyplace.com/blogs/recoveringfrommentalillness/2012/03/cigarette-addiction-and-mental-illness
Author: Natalie Jeanne Champagne
Hi, Dan!
That's really great news! I'm using an electronic cigarette that has no nicotine or chemicals--it just helps with the hand to mouth addiction. People think it may be strange, but it's really working for me, as the Quit Smoking Hypnosis partially did for you....and, <em>yes</em>, that 'voice' is highly irritating:)
Thank you for sharing your success!
Natalie
Hi, Cathy:
I agree! Everything "required" a cigarette. But I can tell you, almost two weeks in, that it has been much easier than I ever thought possible!
Thanks for the comment and let's continue to Quit!
Natalie
Hi, Graham:
That may be true. It was for me for many years but those years were clouded in drugs and alcohol so it's hard to pin-point why I had smoked for so long. You make a really great point (though sad) and thanks for commenting!
Natalie
Leave a reply