What Do Dreams About Self-Harm Mean?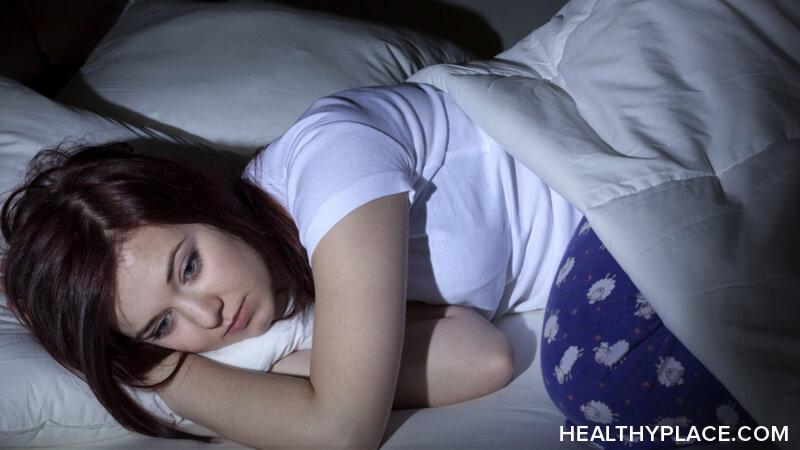 Dreams mean many things to many people. Some remind us of memories, whether recent or long-buried; others reflect our hopes and fears about the present or the future. But what do dreams about self-harm mean?
Do Dreams About Self-Harm Mean You Want to Hurt Yourself?
Dreaming about self-injury does not necessarily indicate a real desire to inflict pain on yourself. What they do mean depends very heavily on a variety of factors, including: your own personal experiences and views on self-harm, things you may have read or heard recently about self-harm, how you see yourself, and your current worldview. Whether the dream is pleasant or a nightmare also makes a difference in how it can be interpreted.
If you self-harm, or used to injure yourself in the past, your dreams about self-harm could be a reflection of any of the following:
Memories, repressed or otherwise, of real past experiences with self-harm, surfacing due to some trigger you encountered during the day
Fear of relapse. Even if it has been a long time since you last hurt yourself, it is not uncommon to worry now and then that you will fall back into old habits.
Stress, related to the pressure you or others may be putting on you to refrain from self-harm. In this case, you may be craving the relief that self-harm used to bring you, even if you have no inclination to actually hurt yourself.
If you have never self-harmed, there are many other possibilities to consider. Your dreams may instead reflect:
A negative self-view or low self-esteem. You may be angry, or disappointed, with yourself, or you may simply feel that you are "not enough." Such dreams may indicate a feeling that you deserve to be punished, but not necessarily with physical injury.
Feeling overwhelmed and like you need an escape from your current situation. In this case, your self-harm dreams may indicate a desire for relief from something that has been weighing heavily on your mind.
Feeling neglected or isolated, in which case, the self-harm in your dreams may indicate a wish for others to recognize that you are hurting and, perhaps, help you heal.
This is not an exhaustive list, and it is possible that your dreams may reflect more than one of these possibilities. Your dreams, after all, belong to you; the purpose of this list is merely to help you consider what might be true for you.
If you want a more in-depth analysis, you may want to speak with a counselor or therapist who has experience with dream analysis and can provide expert guidance to help you better understand your dreams. If your dreams are causing you distress or negatively impacting your health in any way, please speak with a medical professional who can help you find healthy ways to cope with your dreams. Sleep is an incredibly important component of mental and physical wellness.
When Are Dreams About Self-Harm Actually About Self-Harm?
Dreams about self-harm aren't always about actually wanting to hurt yourself, but sometimes, they can be. Context is key when determining whether or not this is true of your dreams. Ask yourself the following:
Have I deliberately hurt myself recently?
Have I been thinking about hurting myself while I'm awake?
Has anything happened lately that might trigger self-harm cravings?
A "yes" answer (or even a strong "maybe") to any of the above may indicate a true inclination to hurt yourself, especially if you have a past history of self-harm or are experiencing extreme stress or distress. If you are worried that you will hurt yourself, please reach out as soon as possible to get help, ideally from a medical professional.
If you feel you are in immediate danger of harming yourself, please call a hotline or, if it is an emergency, 9-1-1.
No matter how you interpret your dream, remember: dream analysis isn't a crystal ball into which you can look for definite answers about the past or the future. Rather, it is one of many possible windows through which you may peek to try and gain a deeper understanding of yourself, as you are right now.
Have you had any dreams about self-harm recently? Let us know in the comments if you have any tips for better sleep or if you have alternative suggestions for understanding these dreams.
APA Reference
Kim Berkley (2020, July 9). What Do Dreams About Self-Harm Mean?, HealthyPlace. Retrieved on 2020, August 3 from https://www.healthyplace.com/blogs/speakingoutaboutselfinjury/2020/7/what-do-dreams-about-self-harm-mean
Author: Kim Berkley