Asking for Mental Health Help Can Be a Difficult Decision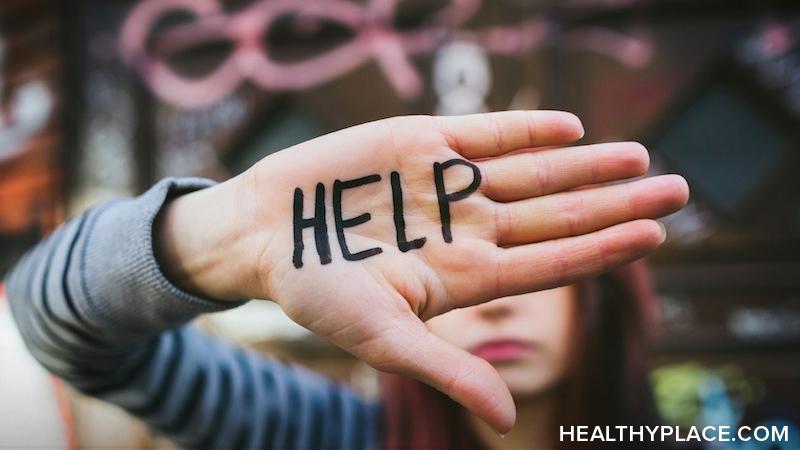 Asking for mental health help is hard. Making the decision to move back home and get eating disorder treatment was difficult for me, even though I had known for a long time that something was wrong. I wasn't okay and I finally surrendered. I felt like it was my only choice. I've always been ambitious, and I needed to get my life back on track. At that moment, I wasn't able to do anything. Asking for mental health help was the best thing I could have done.
I was living in California, and in a moment of desperation, I reached out to my parents in Ohio and confessed that I had been struggling with an eating disorder. My parents said to come home and things moved quickly after that. There was no turning back.
In California, I lived with my then boyfriend. He's a good guy. He supported my decision even though it meant there would be 2000 miles between us. He even helped me drive to my parents home in Ohio and my parents bought him a one-way plane ticket back to California. We saw each other once after that but never got back together.
I Told People I Was Asking for Mental Health Help
At times, it was embarrassing and awkward telling my friends and family why I was back in Ohio but I chose to be open and honest. This choice might not be right for everyone, but I don't regret sharing my experience.
I was extremely fortunate that all of my loved ones supported my decision to get mental health help. I know not everyone has that, which could have made this difficult decision even harder. Their support was crucial to my recovery.
Asking for mental health help was one of the hardest parts of treatment. Getting over that initial hump is a huge accomplishment, and it propels you to move forward.
I'm not saying it was smooth sailing after I made my decision to move home and get treatment, but I was finally moving on. In the months leading up to my decision to get help, I felt stuck and powerless.
If you are thinking of asking for help for a mental health or addiction issue, please muster up the courage and do it. Recognizing that you need that change in your life is huge. Asking for help will put that change into motion. To me, it felt like ripping off a bandage. Once you ask for help, it's done and you can move on from there. Don't look back.
See Also:
APA Reference
Rahm, M. (2018, September 5). Asking for Mental Health Help Can Be a Difficult Decision, HealthyPlace. Retrieved on 2023, December 8 from https://www.healthyplace.com/blogs/recoveringfrommentalillness/2018/9/asking-for-mental-health-help-can-be-a-difficult-decision
Author: Megan Rahm