Disclosing My Mental Illness: Every Situation is Different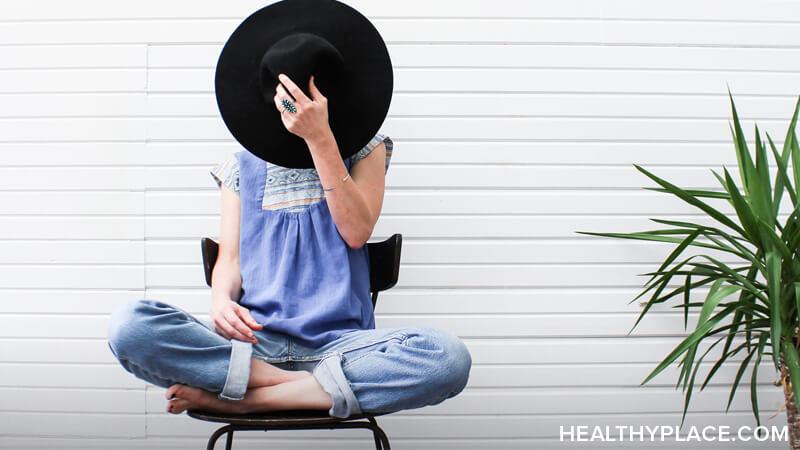 I was diagnosed with schizoaffective disorder in my early 20s, and since then I've received many different reactions when disclosing my mental illness. Many people are supportive. Others are curious. Sometimes I face mental health stigma. Writing for HealthyPlace means my diagnosis is out there for anyone to see. I'm fine with that because I want to help and I want to fight stigma. However, in my day-to-day life, I choose whom I want to tell and when I want to tell them. Here are a few of the good, the bad, and the ugly experiences with disclosing my mental illness diagnosis, not necessarily in that order.
Two Negative Experiences Disclosing My Mental Illness
Disclosing my mental illness diagnosis has not always worked well for me. I had been meeting with my business mentor for a year and a half when earlier this year he learned of my diagnosis. He pressed me for information and it came out. I never planned on telling him. I was angry and our last meeting felt really awkward. I always wanted our time together to focus completely on my graphics business and I wanted him to take me seriously. While I'm normally very open about my mental illness, it has nothing to do with my work as a designer.
I once had a falling out with a former roommate who would use my diagnosis to insult me. I was very forward about my mental illness from day one. I felt this was necessary since we would be living together. He always said no one would ever believe my side of the story because of my illness.
Disclosing My Mental Illness Diagnosis as a Peer Support Specialist
At my last job as a peer support specialist, my coworkers knew of my mental illness before I started. I was there to share my story to support and encourage clients. This was a very appropriate place to be open, and I felt my experience was useful. However, I was shocked at the amount of stigma shared by educated mental health workers. I really regret not speaking up more to my coworkers.
Positive Experiences Disclosing My Mental Illness as an Artist
I have had a lot of negative experiences in disclosing my mental illness diagnosis but there have been some positive ones too. I wouldn't even be an artist had I never sought treatment for my mental illness. My early days of recovery were well documented through drawings and paintings. Sharing my story honestly through art sparked discussions at many exhibitions. It was my way of fighting stigma. I felt like my drawings and paintings along with my story gave guests a glimpse into what it's really like to experience psychosis and mood symptoms.
The experiences I've had over the past several years make me really think about where and when disclosing my mental illness is helpful. My comfort level changes with each situation. Always keep in mind that your illness is your business and it is your decision when and where you disclose your diagnosis, or even if you want to disclose it at all. Always stay safe and only do what you are comfortable with when it comes to disclosing a mental illness diagnosis.
APA Reference
Rahm, M. (2018, June 27). Disclosing My Mental Illness: Every Situation is Different, HealthyPlace. Retrieved on 2022, November 29 from https://www.healthyplace.com/blogs/recoveringfrommentalillness/2018/6/disclosing-my-mental-illness-every-situation-is-different
Author: Megan Rahm
Quite very true & so sad.
Leave a reply