Peer Support Crucial to Mental Health Recovery
Some years ago, the notion of peer support for the mentally ill became an important component of mental health recovery. The mental health community has embraced peer support as crucial to mental health recovery but how valuable is it?
Peer Supporters Use Experience to Aid Peers
Here are 4 reasons peer support is crucial in mental health recovery:
1. Peer supporters have personal knowledge of mental illness.
This may seem obvious, but a great number of mental health professionals may not. This isn't to say their knowledge is inferior. It's just different. A peer supporter deeply understands the many faceted roads to recovery because they have lived the mental health experience themselves. They not only know what mental illness and mental health recovery looks like but, more importantly, they know what it feels like.
This gives the peer supporter a unique perspective that many medical personnel may not have. This perspective can engender confidence in the sufferer that she is not alone in her suffering, which is comforting because society is regularly downplaying the pain and suffering mentally ill people go through because society can't see or feel the wounds.
Not only does the peer supporter see the inner wounds, he is able to communicate his understanding in an empathetic and affirming way.
2. Peer supporters have less professional ego.
Most all of us know that some medical personnel have such a "professional ego" that it sometimes hinders them in their work with the mentally ill.
Now, don't get me wrong, I have been helped immensely by mental health professionals over the years but I think many of them would be the first to admit that some in their profession just can't seem to get past the fact that they have a greater academic knowledge than their clients. This could make them less inclined to listen as closely to their clients' ideas and suggestions regarding their treatment.
A peer supporter usually is not impeded by this sort of ego because they've been to the bottom and back and to the bottom again and the ego becomes less and less important in their work because their main desire is to use the experiences they've had to help other mentally ill people.
3. Peer supporters may have an extensive knowledge of medications and their side effects.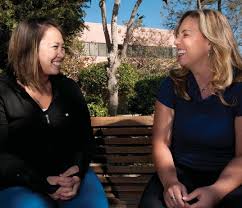 This, again, is a function of the years of experience many peer supporters have. For example, since I have a treatment resistant illness, I have tried at least 25 different medications over a 20-year period. Chances are, if you're taking psychiatric medications, I have tried some of them and I can tell you their side effects and how they affected me, and how helpful or harmful they were in my recovery.
This is very valuable experiential knowledge many medical personnel don't have. It, again, shows the value of the personal experience of the peer supporter. Of course, any information on medication would be in conjunction with the person's mental health professionals and not contradictory to their treatment plan.
4. Peer supporters have a hands on knowledge of the mental health system.
Again, we see the beneficial experience of the peer supporter. For example, a mentally ill individual often finds great difficulty in working and may need assistance on the job or assistance in filing for disability. The peer supporter will often have a good grasp on laws affecting the mentally ill in the workplace and many might have filed for disability themselves in the past.
Peer Supporters Know the System
With this hands on knowledge, the peer supporter may be able to guide a person through the, often, exasperating experience of asking for accommodations on the job. In the case of filing disability claims, the peer supporter often has specific knowledge of government agencies because the peer supporter might have filed for disability in the past and can help save their peer time and frustration by sharing the invaluable experience of the things she learned when she filed for disability.
In each of these areas and more, the peer supporter can be a crucial part of mental health recovery.
You can visit Mike on Google+, Instagram and Twitter.
APA Reference
Ehrmantrout, M. (2015, February 25). Peer Support Crucial to Mental Health Recovery, HealthyPlace. Retrieved on 2019, September 23 from https://www.healthyplace.com/blogs/recoveringfrommentalillness/2015/02/peer-support-crucial-to-mental-health-recovery
Author: Mike Ehrmantrout
Hi. I'm not sure but if you Google with the query "lgbt support groups omaha nebraska" (no quotation marks) there is a lot of results that come up that might get you at least started in the right direction. I encourage you in your quest for support. It's out there, it just takes some research time sometimes. If you don't have regular access to the Internet, many public libraries offer free access. Good luck in your search.
Leave a reply