About Mike Ehrmantrout, Author of Recovering From Mental Illness Blog
Hello, I'm Mike Ehrmantrout. I'm glad to be joining Paulissa Kipp in writing the Recovering From Mental Illness blog.
As a child, I suffered multiple traumas. I joined the U.S. Army when I was 17 and served as a Cannon Crewmember/Gunner in a Field Artillery unit. At 23, I was deployed to Iraq for Operation Desert Storm. Upon my return, Army doctors diagnosed me with posttraumatic stress disorder (PTSD). I left the Army in 1992. The PTSD got out of control in 1996, and I tried to commit suicide. PTSD, like all mental illness, is a battle fought each and every day. I also struggle with bipolar disorder. I've been hospitalized several times due to my illnesses. I don't consider myself recovered, but I'm certainly in the process of recovery. I've learned some good coping mechanisms, but it's a daily battle to keep away from substance abuse and other unhealthy coping strategies.
I Still Struggle with Mental Illness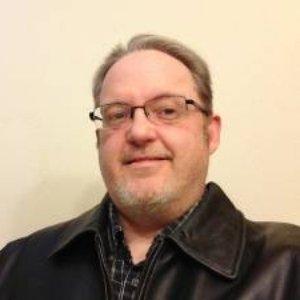 Writing for a blog about mental illness recovery might imply I'm recovered from my illnesses. As mentioned before, I'm still on the journey. I don't have everything figured out, and there are still many days I isolate from the whole world. But the reason I'm writing this blog is to let others know I'm here and I care. The deep pain I experience is common to those of us with mental illness. I hope we can be there for each other, to teach one another how we cope and to help each other mitigate our pain and suffering. I'm looking forward to learning from readers how they cope.
That's why I'm happy to be here. My goal for this blog: to accurately dispense information and help you know there are many others like you. We'll compare lessons learned and mistakes made along the way, while hopefully developing valuable relationships.
You can find Mike Ehrmantrout on Google+, Twitter and Facebook.
APA Reference
Ehrmantrout, M. (2014, March 5). About Mike Ehrmantrout, Author of Recovering From Mental Illness Blog, HealthyPlace. Retrieved on 2023, December 11 from https://www.healthyplace.com/blogs/recoveringfrommentalillness/2014/03/about-mike-ehrmantrout
Author: Mike Ehrmantrout
I am writing a book about the stigma of mental illness and whether or not someone with this disorder should tell people (especially your boss and co-workers) that you're mentally ill. Anyone who would like to comment and appear in my book, please respond to Eric at elevy2124@yahoo.com. Thanks for your help.
Sorry everyone it took so long to get your comments up. And thank you for responding. Yesenia Guerra, thanks for sharing a bit about your own story. I find it freeing to share our stories, as it can bring some meaning to the hardship of mental illness.
Denise, thanks for your comment as well. I think what you're describing is the ignorance that leads to mental health stigma. Stigma hurts everyone in the mental health community. Stay tuned, I might have a few more things to say about that.
Laura, thanks for your support, as always. You're a great cousin but more importantly you are a great human being. 1432
The reason there are so many ignorant and dumb replies like that jerk that said "not to air our dirty laundry" is because they are so uneducated about the subject of mental illness. We need to talk about it more to educate people and also it makes us feel better to be able to talk about it.
Hi,I'm with Severe depreseion since I was 12, Some days I'm ok and some not. Sadly I got Severe Post Traumatic Postpartum Depresion Disorder in 2009 do to Severe Preeclampsia and Having a very premature and small baby with one 1 pound of weight.Real Miracle Baby.But thanks God with my meds and therapies I'm doing better.When I feel I can't anymore I used to go for a walk,the park or see the malls.The worse thing of it is that I'm a very shy person.I love to be alone.I don't know why but I enjoy it.
I know you have suffered a great deal and I love you all the more....I love you Mike Ehrmantrout and I am proud to be your cousin...1 4 3
Leave a reply