Mental Health Stigma: Airing our Dirty Laundry
It happened again the other night. A person that I largely respect asked me about my Mental Health Awareness ribbon. Happy to have an opportunity to discuss mental health, I explained that the lime green ribbon represents bringing mental health into the limelight. This person retorted:
"There are so many crazies."
"Why talk about it? Lock them up and end the threat to society."
Whoa, whoa whoa and WHOA. I took a deep breath while deciding whether or not I wanted to attend this "argument." I decided that I could sit and stew over his comments or I could address them. I looked him square in the eye and said, "I am one of those crazies. I share an address with PTSD, anxiety and bipolar disorder. One-in-four persons share an address with a mental health condition. There are likely others in this room who also suffer. We work, own homes, raise families, vote and contribute to society in the ways we know best."
This person replied that we should not air our dirty laundry.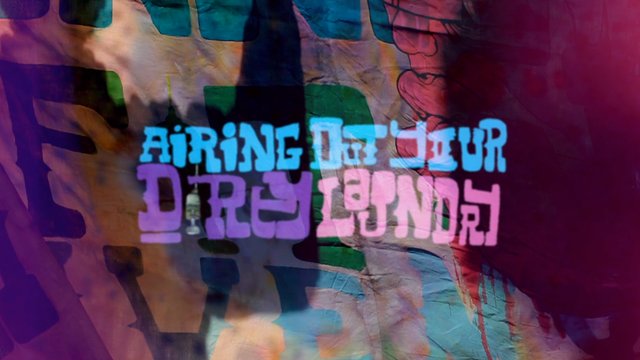 Mental health stigma resides everywhere
Stigma resides everywhere, especially mental health stigma. The urge to quiet the voices of those who live with challenges, those who are different or those whose choices don't mirror the "norm," seems to be overwhelming as of late. "Don't air your dirty laundry." How many of us heard that admonition as children? When we talk about mental illness, too often there are only two approaches discussed: sick or well, right or wrong. We talk about strong people and the weak people, those who feed their depression and mental illness and those who stoically rise above. When we talk about mental health in such limited parameters, we strip it of the crippling humanity that makes it possible: agony, loneliness, shame, trauma and stigma. We just tell people to think the right way, get the right amount of sleep and exercise, take the right meds, and when they don't, we tell them to go away. In our current society, the mentally ill are considered the disease as much as the illness itself.
Here's the rub: Change and recovery occur when things are faced. An acquaintance asked me recently why I speak openly about mental health recovery and surviving domestic violence and sexual assault. This well-meaning person felt that by airing my "dirty laundry," I would cause myself more pain. Actually the opposite is true. When the mentally ill speak openly, others know they are not alone. Others learn what worked and what didn't. By speaking - at first a whisper, then a roar - we lessen pain's power. We learn to cope, we change the norm and we affect the changes we want to see.
Be part of the conversation
There is a well-known saying in mental health and social work circles:
"Nothing about us, without us."
Only by being part of the conversation can we affect legislation, self-advocate for better care and show society that those with mental health conditions can live healthy, productive lives.
Why should we stand up and "air our dirty laundry?" To help those unaffected by mental illness but whom are the gatekeepers of the systems we need access to, to understand our reality. Because it reflects one-in-four person's realities. Because stigma born from misconceptions can only be corrected by those who are affected. Because society needs to see us living lives and being productive with the proper treatment. Because we learn the most from those whose voices society tries the most to silence.
Ways to Gently Advocate for Mental Health
Wear a mental health awareness ribbon. The color for mental health awareness is lime green, representative of bring mental health into the limelight and out of the shadows.
Tell your truth. Stand up and share your journey. Yes, people listen when a celebrity talks about it but everyday people are courageous today. Any day that you get up and face the dragon and decide to live joyfully and with the superpower of ANYWAY, is courageous.
Be part of the conversation when mental health legislation and approaches are being discussed.
Remind people that it isn't dirty laundry. For many of us, it is our reality.
Download some facts from the National Institutes of Mental Health and share those facts when confronted with stigma.
The most important thing that a person with a mental health condition can do to combat stigma is to practice passionate self-care and know that asking for help is not weak. It is the act of a phoenix rising.
APA Reference
Kipp, P. (2014, February 8). Mental Health Stigma: Airing our Dirty Laundry, HealthyPlace. Retrieved on 2019, September 21 from https://www.healthyplace.com/blogs/recoveringfrommentalillness/2014/02/mental-health-stigma-airing-our-dirty-laundry
Author: Paulissa Kipp
I agree, Anna. It really takes us standing up: writing about it, speaking about it, self-advocating, etc. When we remain silent as others stigmatize us either to our faces or via a system, we allow the stigma to continue. That is the price of silence.
Leave a reply