911: Do Not Self-Medicate Mental Illness
Let me stress this: Do Not Self-Medicate Mental Illness. This is obvious, right? It should be simple. Why make things more complicated? Being diagnosed with mental illness is crazy enough, so why do a large portion of people, statistically, abuse drugs and alcohol?
I'm human and sometimes I hurt. Just like you do. A few years ago:
I have not slept in three days, maybe four. Sheets hang on my windows. The light stings my dilated eyes. I wince, even among the relative darkness I have created. I have not eaten in days; I drink water tainted with vitamins hoping that's enough.It's been days of drugs and of alcohol. I am surprised I have not died yet.
For many years, that was my life. That was my way of dealing with the diagnosis. I hid behind drugs and alcohol because, in my mind, I would rather be an addict and alcoholic than to be bipolar.
My psychiatrist told me I would never become stable if I were not clean. I would leave her office and buy a bottle of red wine. But drugs and alcohol stop working. You start to feel the pain you have been trying to avoid. It is hard to summarize three years of addiction and give you the outcome. But I can try. I recovered. Slowly. It felt like years because it took years. I relapsed along the way but, in the end, sobriety and I decided to walk side by side. I had seizures and overdosed many times before I decided that maybe I wanted to live.
Sober now, I understand that abusing drugs and/or alcohol is a means to an end. Self-medicating is not just the abuse drugs and of alcohol but also self-harm, eating disorders and a bunch of other stuff. We human beings can be pretty creative, I'll give us that much.
Prescription Drug Abuse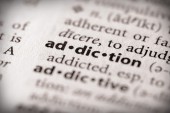 The reality is: abusing drugs, yes, even drugs prescribed in good faith, is common. I suffer with migraine headaches--statistically proven to be more common among those with mental illness-- and was prescribed Demerol, a strong opioid pain-killer. A few months later the pills ended up in the toilet because I had started taking them if I felt even the slightest headache.The addict in me still lingers. It always will. That is the cruel nature of addiction.
Some of most common drugs of abuse:
>Benzodiazepines (Valium, Klonopin, Serax, Ativan). I was prescribed these for anxiety. Many of us are. Tolerance builds within weeks and if not used correctly they grind your life to a screeching halt. Tapering off of Valium has been a horrible experience.
>Pain medications. As explained above, these have huge potential for abuse. Research indicates that those with a mental illness feel more physical pain--depression can cause physical symptoms.
And numerous others. The list spans pages.
You Can't Recover Self-Medicating
Self-medicating is tempting and that makes sense: all I wanted, when I was an active addict, was to feel better. To stop the pain. The short-lived feelings of relief were quickly stolen from me as I recognized I was now battling two diseases.Addiction creates dual-diagnosis. I was then being treated for addiction and bipolar disorder. And then the anxiety disorder caused by trying to recover from both.
Addressing and Avoiding Self-Medicating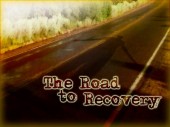 If you are in the midst of addiction, or even playing with fire once and a while, try to reach out and talk to a friend or, ideally, your mental health team. Drugs and alcohol mix with psychiatric medications and cause serious negative reactions. I hesitate to mention that death is among them.
Feeling, as we often do, that we cannot control our mood, might make drug and alcohol abuse tempting. Please remember, research, the negative impact this can have on your life, and ultimately, your recovery.
If I am in a position to give advice, I would plead with people to avoid drugs and alcohol, or to treat the addiction actively. I would not be writing these words if I had not. I am eternally thankful for this.
Kendra, our addiction blogger, writes about addiction. Please visit her blog, "Debunking Addiction"
APA Reference
Champagne, N. (2011, December 19). 911: Do Not Self-Medicate Mental Illness, HealthyPlace. Retrieved on 2019, July 17 from https://www.healthyplace.com/blogs/recoveringfrommentalillness/2011/12/911-do-not-self-medicate-mental-illness
Author: Natalie Jeanne Champagne
Hi, Nullfuture:

Reading your reply really hit home with me. Alcohol can make us feel so safe and sometimes we hate our lives so much that we don't care what we do. Some of us. It sounds like your struggling with addiction my friend, and sooner rather than later the alcohol stops working and makes the brain chatter worse. But that's good--because then getting help seems more lucrative. It's hard for meds to work if you are using. I know this on a personal level. The fact that you are reading this blog and replying to it might mean you are ready to change. And you deserve it.
Natalie
Hi, Roxi:

Thank you for the great comment. I did the whole rehab stint and came out and used the very same day. It took years, as you say, that's often the way with recovery. Congratulations on all the positive steps you are taking, it motives me to continue in my sobriety.
Sincerely,
Natalie
Leave a reply