Can the Pandemic Help Our Mental Health in the Long-Term?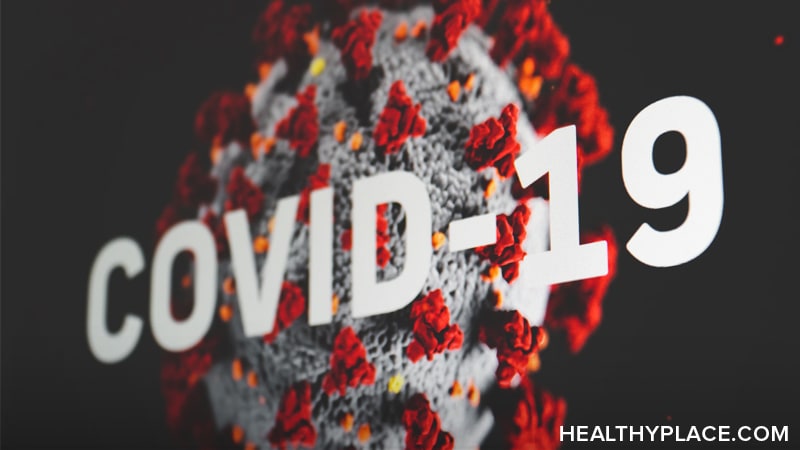 I wonder if the pandemic could help our mental health in the long-term, in spite of it harming our mental health in the short-term? I know that may sound counterintuitive, but it is a question I've been pondering. This is thanks to all the mental health awareness that's being spread right now. Will that awareness related to the pandemic, help our mental health in the long-term?
The Pandemic and Mental Health
I know that the pandemic and the associated isolation is harming people's mental health. I know that it's harming my mental health. Studies have been done, in fact, that those who have been in quarantine can actually suffer negative mental health effects, up to and including posttraumatic stress disorder, for years after quarantine.1 (Note that studies apply to those who have been in quarantine, not those who are just physically distancing.)
It is actually precisely because of these known negative mental health effects that I think this pandemic, overall, might help our mental health.
Pandemic Mental Health Help Awareness
I'm seeing mental health awareness campaigns all over the place right now. The message seems to be that everyone has mental health (which, of course, we do) and we need to protect it during times of stress -- and, of course, right now most of us are feeling great stress. People are being encouraged to reach out for mental health help during the pandemic via mental health hotlines, texting, chatting, etc. I constantly encourage people to reach out the same way, but maybe right now that message is getting through more effectively because people are truly feeling how fragile their mental health is in this difficult time.
And I would argue that reaching out for mental health help is needed more often every day -- not just during a pandemic.
The Pandemic Helping Our Mental Health
So, if a person reaches out for mental health help during the pandemic, is that person more likely to reach out or encourage someone else to reach out the same way in the future? If mental health help is increased during the pandemic, can that increase be sustained?
Watch this video to find out why I think this pandemic could help our mental health long-term, and share your thoughts about it in the comments. 
Source
Brooks, S., et al, "The Psychological Impact of Quarantine and How to Reduce It: Rapid Review of the Evidence." Lancet, March 14, 2020.
APA Reference
Tracy, N. (2020, April 21). Can the Pandemic Help Our Mental Health in the Long-Term?, HealthyPlace. Retrieved on 2023, December 9 from https://www.healthyplace.com/blogs/breakingbipolar/2020/4/can-the-pandemic-help-our-mental-health-in-the-long-term
Author: Natasha Tracy
In my mind I've quietly been referring to this pandemic as the "great equalizer". For years and years I've struggled with finances and isolation (depression and isolation often being the end result of never having enough money to do or have the things I want that are truly important to me).
But since this pandemic I've known a number of people who have either lost their job, had to self isolate, endure the stigma of being diagnosed with COVID 19, or just gone plain stir crazy because there is simply nothing interesting left to do (big events have been cancelled, malls, restaurants, recreation centres, etc have all closed)
It seems to me like the people in my life are finally starting to understand what it's like to walk a mile in my shoes. They seem a lot more compassionate and understanding these days. Oddly enough I haven't been as depressed or anxious as most of them
I think this brings up so many wonderful points! As you mentioned, I have also seen so many more mental health campaigns appearing and this is something we can absolutely benefit from -- not just now, but in all towns. Increased awareness around mental health, and encouragement to reach out and seek help is something we've been needing for awhile now. I love this perspective and hope others will see this potential for positive as well.
I think it might lead to some overall raised awareness of mental health struggles in extraordinary circumstances among the general public. I doubt that it will lead to more awareness, or reduced stigmatization of chronic mental illness in the long run. On the personal level, it will add a level of anxiety, therefore stress, for me because the virus is still going to be around, maybe for a very long time.
Leave a reply