How to Recognize Irritation and Anxiety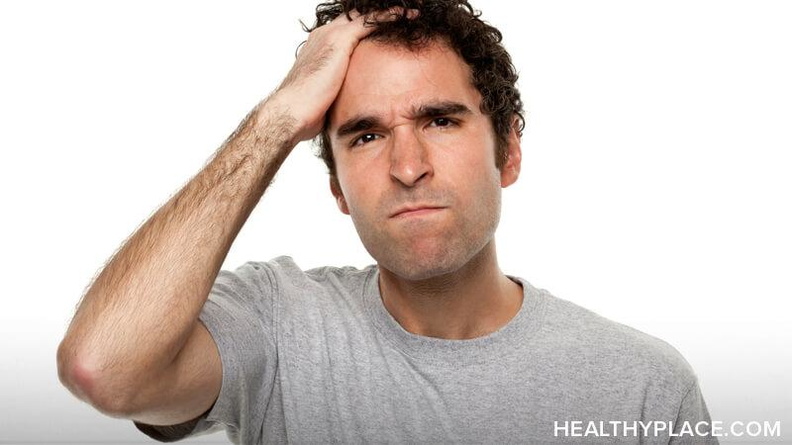 Self-harm is mentioned below.
When I was at university earning my degree I was a busy girl. I was attending school full-time, working three part-time jobs and skydiving on the side. There wasn't a lot of time for dilly-dally.
And, of course, through this I was also getting treatment for bipolar disorder. This was at a time when treatment has started becoming successful but we were still tweaking things to try and get the most from the medication. As most lab rats know, this means upping the dose.
And, one day, I was at work and suddenly found myself needing to excuse myself to the lady's room so I could slice open my ankle.
Drat.
Irritation and Anxiety
Irritation, and I mean severe, rip-your-head-off irritation, is one of the least recognized symptoms of bipolar disorder and I believe it is closely related to anxiety, another symptom that is rarely talked about. We talk about being "up" or "down" but not what those words really mean.
And severe irritation or anxiety can happen either in a depressed or a manic/hypomanic state. This is recognized in the DSM by the official symptom "psychomotor agitation" which indicates:
". . . unintentional and purposeless motions that stem from mental tension and anxiety of an individual. This includes pacing around a room, wringing one's hands, pulling off clothing and putting it back on and other similar actions. In more severe cases, the motions may become harmful to the individual, such as ripping, tearing or chewing at the skin around one's fingernails or lips to the point of bleeding." ~Wikipedia
And for me, part of this is self-harm.
Recognizing Irritation and Anxiety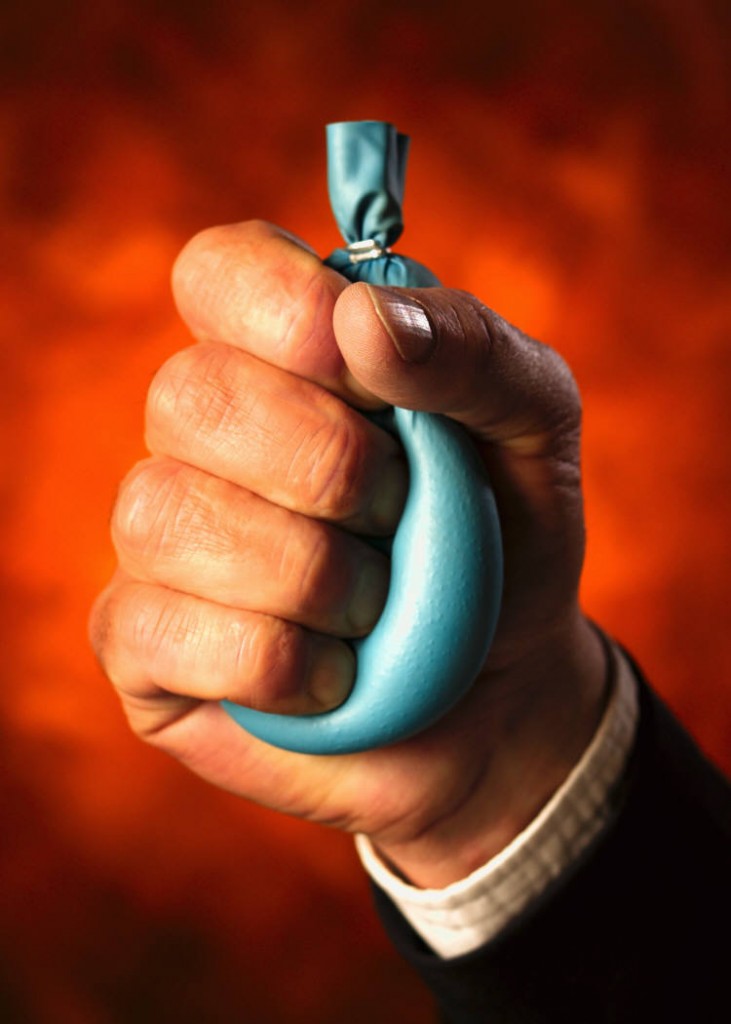 At the time I was fairly new to the bipolar diagnosis and I didn't realize I was having a mood stemming both from my disorder and a medication side effect, all I knew was that I had to cut myself – now. It would have been helpful if someone had warned me about this possibility but warnings are difficult to give as every patient is different.
Nevertheless, irritation and anxiety are serious symptoms and can do serious damage to yourself and your relationships with others (and say, your job) so they are important to recognize. Anxiety is also highly correlated with suicide.
To recognize irritation and anxiety watch for situations that are out of place for you like:
Overly aggressive behavior
Extreme annoyance over small infractions
Abusive behavior
Wanting to isolate yourself
The feeling of "bugs crawling under your skin" (you'll know it when you feel it)
The desire to perform repetitive actions for no reason
The desire to self-harm
Any of these should be reported to your doctor and certainly if you're in danger of harming yourself or someone else they should be dealt with immediately. Do not wait to see if they go away. Waiting may be too late. And it's much better to regret going to the doctor than to regret hurting yourself or someone else.
You can find Natasha Tracy on Facebook or GooglePlus or @Natasha_Tracy on Twitter.
APA Reference
Tracy, N. (2012, February 16). How to Recognize Irritation and Anxiety, HealthyPlace. Retrieved on 2019, June 23 from https://www.healthyplace.com/blogs/breakingbipolar/2012/02/recognition-of-irritation-and-anxiety
Author: Natasha Tracy