My #1 Tip for Reducing COVID-19 Anxiety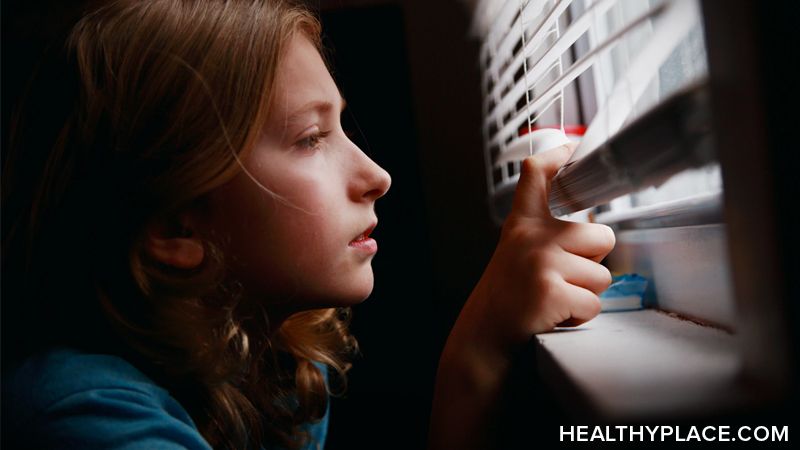 Coronavirus (COVID-19) anxiety is a real problem for me and so many others. I keep hearing from people daily about how this anxiety is hurting them. One woman told me she literally shook when she had to leave her apartment. Another mentioned that she has had to almost double her anxiolytic (anti-anxiety) medication just to stay semi-functional. And I admit, COVID-19 anxiety is getting to me too. So here's my number one tip for reducing COVID-19 anxiety.
COVID-19 Anxiety Needs Reducing
I hate being anxious, but, unfortunately for me, anxiety is a big part of my mental illness picture. Yes, my primary diagnosis is "bipolar, type II" but anxiety is a big part of my day-to-day life. Reminding myself to take deep breaths happens, maybe,100 times throughout the day, without exaggeration. I'm constantly trying to calm myself down.
And, not surprisingly, the COVID-19 pandemic is making my anxiety much, much worse. I feel like there's anxiety in the air now. I feel like there are vibrating, prickles attacking everyone and putting everyone on edge. When I text people and ask them how they're feeling, "anxious" is usually in the first sentence. Now we are all suffering from an anxiety disorder -- the COVID-19 anxiety disorder.
Reducing COVID-19 Anxiety -- My #1 Tip
I posted part of my number one COVID-19 anxiety reduction tip on Instagram yesterday and today I'm going to elaborate on it. In short, it is: Limit your COVID-19 information intake.
This means:
Turn off the news
Ignore the newsfeeds on your phone
Step away from social media
Have conversations about something other than the pandemic
Do these things and watch your anxiety decrease.
Why Does COVID-19 Anxiety Exist?
There are two issues that are fueling such great amounts of anxiety around COVID-19 and they are uncertainty and focus. This tip addresses both.
First, there is uncertainty. Uncertainty is one of the major things (perhaps the number one thing) that causes anxiety and worry in people. This is understandable. If you are dealing with the unknown, you can always paint in that space with the scariest situation imaginable -- likely much scarier than whatever is going to happen. 
For example, you don't know if you're going to be infected with COVID-19 or how bad the resultant illness might be, so you worry you'll get the illness and you'll be so sick that you'll need a ventilator, but then you worry they'll run out of ventilators so you'll die.
And that's how anxiety work. Anxiety paints the darkest picture possible and even if it's not realistic, you'll still be plagued by it.
And it will hurt. 
And this brings us to issue number two: focus. 
Anxiety tends to be the focus of your world when it gets bad. Everything going on around you seems scarier when anxiety is plaguing your brain. Those vibrating prickles I mentioned do feel real.
And once you get to the place where you're worried about contracting an illness, or worried about your loved one contracting the illness or worried that you're going to inadvertently spread the illness, all you can do is worry about those things. The anxiety breeds more focus and the focus breeds more anxiety.
COVID-19 Anxiety Reduction
So the thing to do is to remove the COVID-19 subject from your mind -- temporarily. Even limiting your intake of COVID-19 information isn't going to make the situation disappear and mention of it is bound to occur. Additionally, you do want to be informed about where things stand each day. But limit your intake. The peace you find when you're not obsessing over COVID-19 is worth it.
APA Reference
Tracy, N. (2020, March 19). My #1 Tip for Reducing COVID-19 Anxiety, HealthyPlace. Retrieved on 2023, December 6 from https://www.healthyplace.com/blogs/breakingbipolar/2020/3/my-1-tip-for-reducing-covid-19-anxiety
Author: Natasha Tracy
Pre COVID19 pandemic I was making slow and steady progress dealing with the multiple sources of my anxiety.
a) I'd been working toward paying off my credit card debt and was just beginning to see light at the end of that tunnel
b) Late last year I was told my current job will be phased out by the end of next year because of a new system that will coming into effect (in 3 phases). I am technically eligible for retirement but can't afford to retire just yet without a part time job so I'd been looking around to see what's out there and it's not very pretty cause I only have a grade 12 education
c) Around the same time I received the news about my job my personal home computer died died on me. I also found out they don't make batteries for it anymore because it's considered obsolete. So I made plans to buy a new personal computer for home after I pay off my credit card in the Spring. In the meantime, without a personal computer I'd cancelled my home internet service to save some money.
d) I'd been slowly preparing for a move ever since I quietly learned that the owner of the rental building where I live made application late last summer to redevelop the land. According to the Tenancy Act the owners have to give me 4 months notice to find a new place before they tear down the current building I'm living in. I'm still waiting to be served that notice. In the meantime I've spent the last 6 months slowly getting rid of most of my clutter. Exploring various forms of affordable housing. Even cancelled my cable TV because I felt it was slowing me down, too much of a distraction
e) I'd recently made application to cash out some of my vacation leave to help pay off my credit card debt and hopefully buy a new computer in the near future which will be instrumental in helping me apply for a new job But now most of the stores are closed which is a mixed blessing
f) Last year around Christmastime the public transit workers went on strike which was a huge challenge for me to get to work and get my Christmas shopping done since I don't own a car. Thankfully that eventually got resolved. But then in March of this year my union was preparing for a strike of our own! (We've been without a contract for 2 years!)
Then COVID 19 hit and all hell broke loose.
a) The ceiling above my tub sprang a major leak. Water every where including the hall outside my suite! I was not able to have a bath or shower for nearly a week. Super inconvenient at a time when personal hygiene was of utmost importance!
b) Our strike was put on hold, but with the way the economy is going it is highly unlikely we will get what we were asking for!
c) Because my home cable and internet was cancelled earlier the only public source of news I had regarding COVID 19 was through the internet access on my 2 year old cell phone! This has proven to be a mixed blessing. Everywhere you turn now that all you ever hear about is COVID19 news
d) In the beginning panic set in and I got caught up in buying an excess amount of groceries, toiletries, cleaning supplies, cold and flu medication, etc on my damn credit card
e) I was deemed an essential service which meant at least I was not going to be laid off as a result of this #%@! pandemic but it was a mixed blessing. I don't have a car, I live alone, and I rely on public transit. There is rumour that transit may eventually shut down. Ridership is already down by 80% and the cost of continuing to operate it is not sustainable . Due to "social distancing" requirements I am not allowed to be a passenger in someone else's vehicle unless I am part of their household (I could get a $1,000 fine!). Cabs are the exception but that would cost me a minimum of 130 a day just to get to and from work!
f) My workplace is trying to minimize the number of people in the office because of the need for "social distancing". Our city is also hard hit by the virus and is leaning toward a lockdown. As a result, my employer assigned a number of us, including me, a brand new laptop and cell phone so we can ultimately work from home. Sounds great, right? Problem is that I now need home internet access. Unfortunately I'd previously cancelled it. So then the rush was on for me to get my home internet service reinstated. I was mailed the equipment I needed again but my service provider wouldn't dispatch a technician to my home to set it up for me because of this damn pandemic. (I often find technology intimidating because I didn't grow up with it like the young kids did and because technology is ever changing). Initially I was stressed out and overwhelmed, frozen between a rock and a hard place! But thankfully with a bit of coaching from others I was able to set it up the internet on my own.
g) I am also lucky because where I live my rent is extremely cheap, and at least for now, our government has put a mandatory freeze on all rent evictions and increases to ensure people have a safe place to retreat to during this pandemic. Their goal is to keep people from catching/spreading the COVID19 virus and help "flatten the curve". But eventually they'll will lift the freeze on rent evictions and increases and I'll be rushing around trying to try another affordable place to live. Most rental are already at least $500 more than what I currently pay. As a result I'll definitely need to find another job when this is over in a struggling economy that is headed for a "depression" of its own!!!
I was watching a program over the Easter long weekend that had a clip of Maria Carey (who's bipolar) singing her song "Hero". I found that very moving. Easter is about hope and renewal and her song is about overcoming your fears, believing in yourself and not giving up. It was very inspiring for me to listen to especially now when everything else you hear these days is nothing but doom and gloom.
I am just trying to help my adult son diagnosed with bipolar disorder and comorbid issues. He is living by himself but is having a tough time because of the pandemic. We are practicing social distancing which he simply does not want to consider nor really understand. He also has a borderline personality disorder. We cannot be in contact with him. So I am trying to find some help for him as his usual response to offers or suggestions of what to do meet with steady resistance. This creates guilt for me because I feel helpless knowing he continues to be isolated. HE is served by a service agency for social services but their response is limited, and I would imagine understandably so. Any suggestions how to help him during this time of terrible isolation would be welcomed.
Leave a reply