How to Keep Going When Mental Illness Treatment Doesn't Work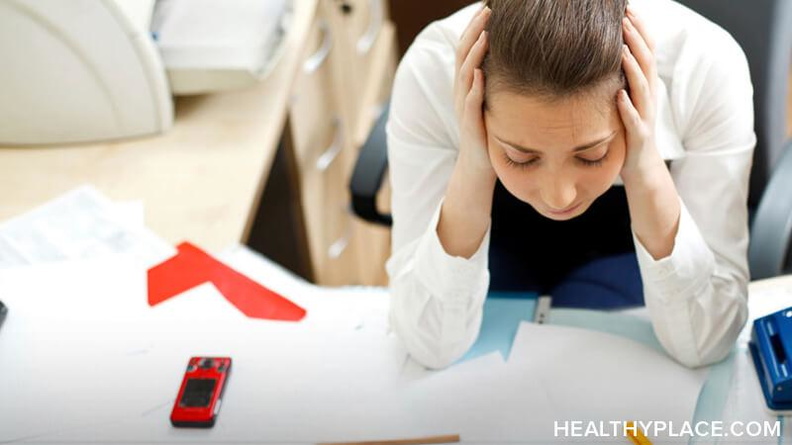 Everyone who has been bipolar, or mentally ill in general, for longer than about a day-and-a-half has experienced failed treatments. We've all had medications that didn't work. Therapy that didn't help. Lifestyle changes that did nothing. And so on, and so forth. In fact, most of us experience months of treatment failure before we find treatment that works for our mental illness.
But after years of failure and trying everything you can think of and still being sick, how does one keep going? How do you keep going when mental illness treatment doesn't work?
Do You Regret Trying a Treatment?
People have asked me if I regret trying some of the treatments I have had, like VNS or ECT as they were painful and didn't work.
I can understand why people would think I'd regret it, but I don't. Because you can never tell if a treatment is going to work before you try it. Every treatment is a question mark and the only way to know whether you'll get better or not is to try. I don't regret trying. Because even failure is information to use moving forward.
I have not failed. I've just found 10,000 ways that won't work.
- Thomas A. Edison
Treatment Doesn't Work
I have experienced far more treatment failures than I have successes. I'm what you call treatment-resistant, also known as a doctor's nightmare. A doctor gives me pills, I get every side effect. I do therapy and I know what the therapist is going to say before they say it. I make other changes in my life to little or no effect.
Nothing works.
And when I say nothing, I mean 40+ medications and practically an infinite number of combinations. Intolerable side effects. Pain. Uselessness.
Seriously. Nothing.
Why Bother?
A friend of mine sometimes gets depressed. And he told me, he forces himself to go outside and do things anyway. When I asked him why, he said he knew staying inside wasn't going to make him feel better, but outside there was at least a tiny chance something would happen to make him less depressed.
Ah. Brilliant.
Continuing treatment is extremely simple: If I try something new, there is a chance I will get better; if everything stays the same, there is no chance.
Treatment, Even That You've Already Tried, Can Work
Today is not yesterday and today sure isn't three years ago. You're not the same. Your illness is not the same. You may not have seen a good response three years ago, but you might today. Or tomorrow. Or a month from now.
And the truth is there are always more treatments. Therapy, medication, ECT, VNS, rTMS, DBS and on, and on, and on. And any one of them can work. Really.
Because even a tiny chance of getting better is infinitely superior to no chance at all.
You can find Natasha Tracy on Facebook or GooglePlus or @Natasha_Tracy on Twitter.
APA Reference
Tracy, N. (2011, August 15). How to Keep Going When Mental Illness Treatment Doesn't Work, HealthyPlace. Retrieved on 2019, July 23 from https://www.healthyplace.com/blogs/breakingbipolar/2011/08/how-to-keep-going-when-mental-illness-treatment-doesnt-work
Author: Natasha Tracy
Hi Valerie,

I'm not sure what your last sentence means. Can you explain?

- Natasha Tracy
Leave a reply