Life is Something Worth Living For
In my lifetime I've been a very suicidal girl. I've been fighting off urges of suicide since I was about 13 years old, actually. Yes, effective treatment makes these disappear but treatment is, alas, not always effective.
But although I've thought of death more in this lifetime than anyone should, I've never actually been around a dying person. I've never seen a person so close to death that you can see the shadow of the scythe. That is, until now.
Right now my grandmother is dying. She's lying in a hospital bed pumped full of morphine with 14 liters of oxygen being force-fed into her lungs. She's lying there listening to death whisper in her ear. We all know she's done. We all know it's over. We all go and this is her time.
And her eyes are wide with fear. She knows what is happening, and she even believes in heaven, but still she is terrified and she's fighting the inevitable. Even though staying alive is torture, she wills it beyond the alternative. And I get it. Death is the ultimate fear. It's the ultimate unknown, even when you have proclaimed a certain religion for the better part of a century.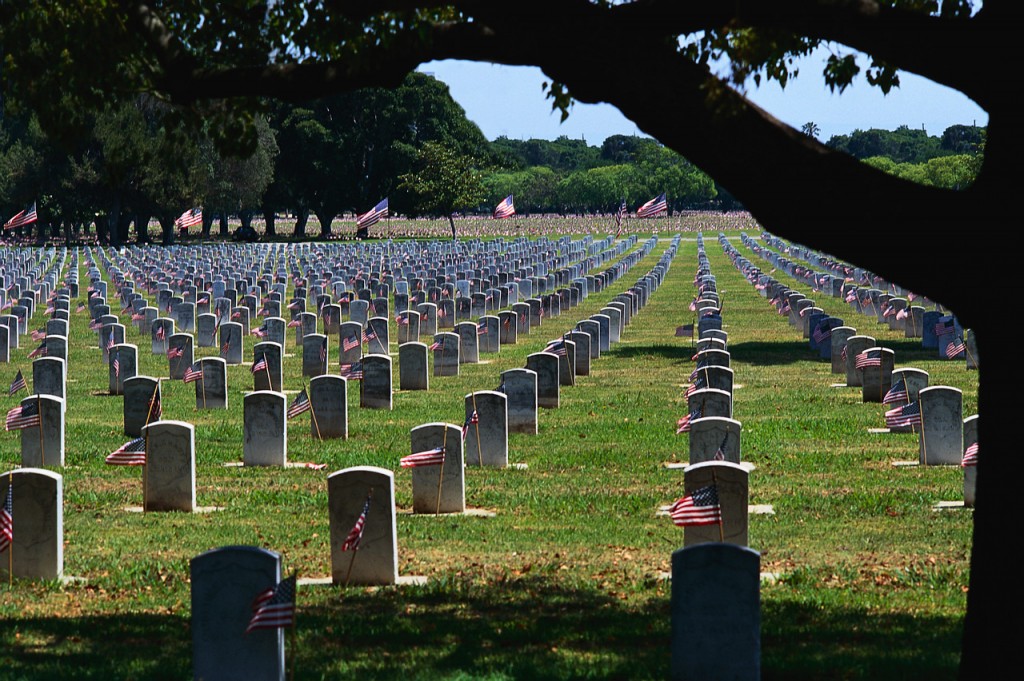 And as I stood there beside her, holding her frail hand, I learned something. I learned something about fighting. I learned something about beating back death. I learned something about attempting to put off the ending. I learned something about grit.
And it occurred to me that considering what this woman is going through to live, what this woman is surviving in order to fight, I have no right to take my own life. I have no right even to think about it. It's the ultimate betrayal of life. Of the living. Of the fighting.
And even though I've spent a couple of decades fighting death myself, standing there, in front of that woman, I silently vowed to fight harder. I decided that if she could survive torture to take one more gurgled breath, then so could I. I decided that if she was willing to go to the ends of suffering just to live, then so could I. I decided that if she could continue through doctors and drugs and procedures, then so could I.
So, death. The biggest lesson we can take from it is about life. The tenacity of life. The fervour of life. The iron-clad will of life. And this lesson is something we can lean on in the darkest of times. Because life is something worth living for. Just ask my grandmother.
You can find Natasha Tracy on Facebook or GooglePlus or @Natasha_Tracy on Twitter or at the Bipolar Burble, her blog.
APA Reference
Tracy, N. (2013, August 9). Life is Something Worth Living For, HealthyPlace. Retrieved on 2023, March 23 from https://www.healthyplace.com/blogs/breakingbipolar/2013/08/life-worth-living
Author: Natasha Tracy
I saw my grandma 15 minutes before she passed away at age 96. It's been 6 years now. She had lived a full life and was ready to die. Her parents, only sibling, husband, boyfriend, eldest son and most of her friends had all passed away before her.
I was with my Godmother two weeks before she died of cancer. She's been gone for a very long time now. But she on the other hand was NOT ready to die. The doctor initially made a mistake in her diagnosis that allowed the cancer to grow beyond what it should have. Never the less she fought it hard and was full of hope 'til the bitter end.
I was with my dad when he took his last breath and also died of cancer. I was glad I could be there for him. Initially he was in shock and lived in denial not wanting to talk about the cancer diagnosis. Then when reality set in and he realized he could actually die, he began to muster all the strength he could to fight it. Unfortunately he waited too long and passed away. It's been 7 years now and I still haven't decided what to do with his ashes. He liked gardening and the outdoors. I'll have to find a nice place to plant his ashes somewhere this summer, maybe on his birthday. I like to watch the movie 'The Bucket List' with Morgan Freeman and Jack Nicholson On the anniversary of his death because it reminds me of him
My grandmother was ready, my godmother was not and my dad buried his head in the sand 'til it was too late...
..Sadly (maybe I'm too deep wound in my own depression currently), the kind of comfort found in seeing other struggle to live has already done so & left me already.
I am grateful that you've been able to make a reason to live out of your grandmother's impending passing. More than that I'm jealous and am wondering why reading this all I can say to myself is "..Yeah, but that's because dying in SCARY. Of course, just as you said, she'd rather go through the torture of treatment to stay alive, but it's all to avoid scary, scary DEATH. She's not fighting for more experiences, simply more time to avoid what she fears."
And for me, that's no reason to keep on living unhappily and worthlessly as I am (yes, diagnosed bipolar, depression anxiety). She's fighting to live to avoid something that MIGHT be worse. I'm fighting against something I already know & feel is excruciating..
Advice?
God Bless You. Stay strong...."never to submit or yield." And please keep your blog going. :-)
I was suicidal and was hospitalized for 7 weeks this spring. I got over it by thinking about people with an incredible will to live. It helped me to realize that so many people are fighting to stay alive and that I should value my own life more and continue to fight. Life is sometimes a battle, but it is worth living.
i have the very unfortanet espirens of seeing my grandmother dying infront of me and can not do anything about it for 3 years i helped take of her untill one day coming from the pharmicy and seeing her dead . i can not put my familly thru that and and when i think of killing myself i think that remimber it think about what it was like
There are no real inpatient treatment facilities in our country to help these children. My daughter for the second time attempted suicide and was almost successful. Where is the help?
I could relate to your post in many ways. The first time I tried to kill myself I was 11. When my own grandmother died, I was working full-time and going to the hospital every evening for hours. I would not trade that time with her, but it was a rough time. However, throughout her passing, the thought of suicide never occurred to me.
I'm sorry about your grandmother, but I'm glad it inspired you to live your life like it's the only one you get.
This is a very powerful post. It also shows how dangerous this disorder is, distorting our reality of life and how precious it is. I vow to fight harder too. Hugs.
*holds back tears* Beautifully written, Natasha.
Ah yes, this is a very personal post. It is for you the reason to keep on living, to not allowing yourself to entertain frequent thoughts, and at least temporary, desires of death and/or suicide.
It's amazing what seeing the actual reality does for us, whether it's the reality of death or something else.
Your post should inspire every reader to delve into themselves and find out their impetus to live.
On a side note, Natasha, did you see my question for you in your post about bipolar and borderline personality disorder?
Thanks,
Julia
Leave a reply