The Hopelessness of Bad Bipolar Days
The first thing I thought of this morning was killing myself. Literally, as consciousness slowly overtook my brain thoughts of suicide were all that were there.
It's a bad day.
I have bad days a lot. I don't particularly like to admit it and I don't like to talk about it, but I do. Life is hard. Life is very, very hard.
As I've mentioned I'm one of those high-functioning bipolars so I'm known for continuing to deliver to my clients in spite of swirling insanity in my lobes but that doesn't mean it isn't there. Oh, it's there. The tears streaming down my face will confirm that it's there.
But there is one thing that I do (and many others do) that is particularly magical: I keep going.
Is Bipolar Treatment Working?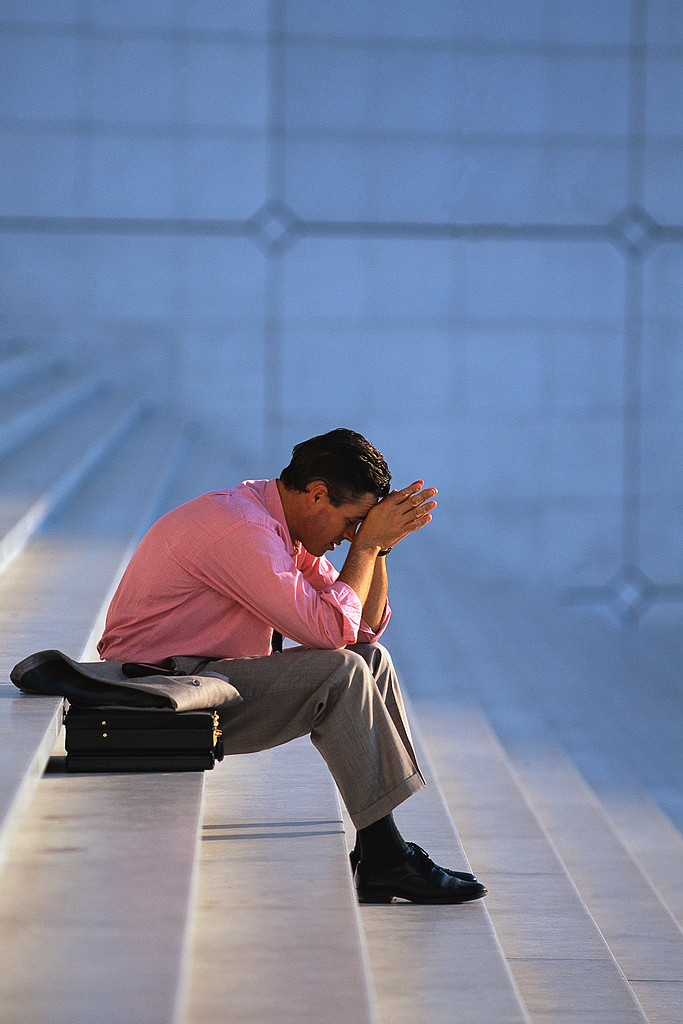 If you know me then you know I've spent great portions of my life without effective treatment. Treatment works, in that I'm not dead, but it doesn't work in that it doesn't make life particularly worth living. And when one wakes up plagued singularly by thoughts of suicide one is likely to feel an abandonment of hope and faith in treatment. It's normal. For whatever that's worth.
But it's important to compare life with treatment to life without. Life with treatment may be impossibly hard sometimes but life without treatment wouldn't exist at all. So there's something to be grateful for even if the thing seems terribly tiny.
Will the Bipolar Treatment Ever Work?
So I'm not dead. Fine. Let's call that the absolute minimum that a medication can helpfully accomplish. But will it ever actually work? Will it ever actually give me a life wherein when I wake up suicide isn't the first thing on my mind? Will it ever actually give me a life wherein I don't cry while making breakfast? Will it ever actually give me a life?
I have to believe that it will. And while this belief could be based in hope, it isn't, really; it's based on past experience. Treatment has worked. It has worked for me and it has worked for others. Even after years of trying every chemical under the sun, the right combination is found and people discover their lives again.
So I must keep working my magic and keep going. It's the only way to move forward. It's the only way to find a better day, even if that does feel impossible and saline-drenched.
Yup, bad days breed hopelessness. But we fight back. We fight back by continuing to breathe.
You can find Natasha Tracy on Facebook or GooglePlus or @Natasha_Tracy on Twitter.
APA Reference
Tracy, N. (2013, February 27). The Hopelessness of Bad Bipolar Days, HealthyPlace. Retrieved on 2019, September 17 from https://www.healthyplace.com/blogs/breakingbipolar/2013/02/hopelessness-bad-bipolar-days
Author: Natasha Tracy
Hi Kathy,

Yes, sometimes it seems that I'm everywhere :)

I'm so sorry you are where you are right now. I know the exact spot. I have lived there, too. All I can tell you is that things change. Everything does. From the seasons, to our medications to us, ourselves. And while it's so, so, so very hard, medications do work even if it takes seemingly forever to find the right combination.

Try to take it easy and lean on your loved ones if you can. Ride it out. It's a storm. Storms are horrible but they don't last forever.

- Natasha Tracy
Leave a reply