Holidays Can Be Hard When You're Living with Mental Illness
Here's what's happening on the HealthyPlace site this week:
---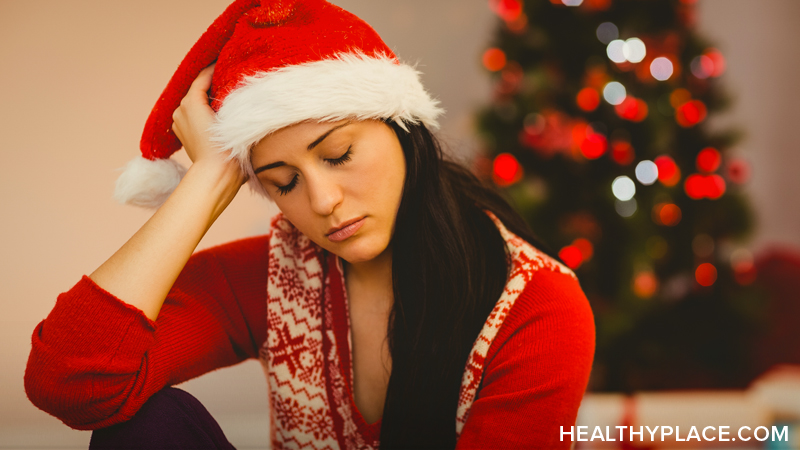 Holidays Can Be Hard When You're Living with Mental Illness
The holiday season isn't like a magical TV movie. In the real world, the holidays can be challenging, especially if you're living with mental illness. Some aspects of the holidays that can be particularly difficult when you are facing any type of mental health challenge include:
Whatever you are struggling with during the holiday season, here are some ways to deal with it.
Come up with a few brief lines ahead of time so you can respond to unwanted comments calmly and neutrally. Try something like, "Just knowing I have your support is helpful."
Pick and choose where you'll go and with whom you'll spend time.
Give yourself permission to leave gatherings before you are overwhelmed.
Volunteer in your community to decrease loneliness.
Regularly practice deep breathing and mindfulness to calm anxiety and stress.
Give yourself permission to spend time alone, and balance that with tolerable holiday festivities.
The holiday season can be rough. If you have a mental illness, know what is the most difficult for you, and take measures to minimize the challenges.
Related Articles Dealing with The Holiday Season and Mental Illness
Your Thoughts
Today's Question: Do you have helpful advice for those who are struggling with mental health issues this holiday season? We invite you to participate by sharing your thoughts, experiences, and knowledge on the HealthyPlace Facebook page.
From the HealthyPlace Mental Health Blogs
On all our blogs, your comments and observations are welcomed.
Feel free to share your thoughts and comments at the bottom of any blog post. And visit the mental health blogs homepage for the latest posts.
------------------------------------------------------------------
Most Popular HealthyPlace Articles Shared by Facebook Fans
Here are the top 3 mental health articles HealthyPlace Facebook fans are recommending you read:
If you're not already, I hope you'll join us/like us on Facebook too. There are a lot of wonderful, supportive people there.
------------------------------------------------------------------
Mental Health Quote
"Psychological invalidation is one of the most lethal forms of emotional abuse. It kills confidence, creativity and individuality."
Read more abuse quotes.
------------------------------------------------------------------
That's it for now. If you know of anyone who can benefit from this newsletter or the HealthyPlace.com site, I hope you'll pass this onto them. You can also share the newsletter on any social network (like facebook or stumbleupon) you belong to by clicking the links below. For updates throughout the week, follow HealthyPlace on Twitter or become a fan of HealthyPlace on Facebook. Also, check out HealthyPlace on Instagram, YouTube and Pinterest, where you can share your mental health pins on our Share Your Mental Health Experiences board.
APA Reference
Peterson, T. (2019, November 25). Holidays Can Be Hard When You're Living with Mental Illness, HealthyPlace. Retrieved on 2023, December 10 from https://www.healthyplace.com/other-info/mental-health-newsletter/holidays-can-be-hard-when-youre-living-with-mental-illness
Last Updated: November 26, 2019