Unsolicited Advice About Bipolar Disorder
Sometimes I ask for advice, but pretty much never about my bipolar disorder. (Unless you include my doctor. Him I tend to listen to.) This is because the people around me don't have the expertise or experience to advise me about a mental illness. It's not personal, I'm just not friends with any psychiatrists. But what really ticks me off, is unsolicited advice about bipolar disorder (particularly from people who act like experts but are not, in any way, qualified to do so).
Advice on Bipolar – You're Doing It All Wrong
Recently, I wrote a personal blog post on how bipolar disorder causes a great deal of hatred in me at certain times. Now, let's be clear, I know what is happening inside my own brain and mind. And when I say that overwhelming hatred is being created by my bipolar disorder and not my "Natasha-ness" I really do mean it.
In spite of this, a few commenters have insisted on telling me that's not what's going on.
One commenter told me that bipolar doesn't create emotions like hatred. This is a silly thing to say. Bipolar creates emotions all the time, such as depression and irritation. Hatred is almost a natural offshoot of this.
Another commenter told me that I was handling it all wrong and that I should just admit that I hate. Again, this is ridiculous. I know how I feel. I know how my Natasha feels and I know how my bipolar feels, and my Natasha doesn't hate everything. She's just not like that.
Unsolicited Advice about Bipolar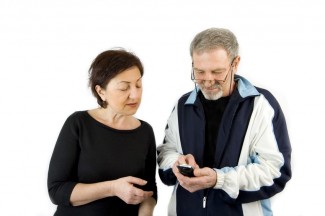 And everyone with bipolar disorder has experienced unsolicited advice. If a person with bipolar disorder is truly honest about what he or she is experiencing there is no shortage of people who will say he or she is wrong. I don't know why there is no shortage of these people but there simply isn't. (Just one reason why people with bipolar disorder often want to hide what is going on with them.)
And while the commenters above were satisfied just telling me that my emotions and my response to them were wrong, unsolicited advice about bipolar is often far more all disease-encompassing, such as the people who tell you to "get off those poisonous meds" because that's what's really making you sick or "bipolar isn't real; you're just using it as an excuse" or "if you just kept busy, you wouldn't be depressed." Antipsychiatry and stigma-laden opinions abound.
What I Have to Say to Those Who Tell Me I'm All Wrong
Bite. Me.
I am the expert in my brain, my mind and my bipolar disorder. I don't tell you how to feel. I don't tell you how to handle medical problems. I don't tell you how to live. I would appreciate it if you would give me the same courtesy.
Stop the unsolicited advice. Just stop it. Because all it does is make me resent, and yes, maybe even hate, you.
You can find Natasha Tracy on Facebook or Google+ or @Natasha_Tracy on Twitter or at Bipolar Burble, her blog.
APA Reference
Tracy, N. (2014, December 17). Unsolicited Advice About Bipolar Disorder, HealthyPlace. Retrieved on 2019, July 18 from https://www.healthyplace.com/blogs/breakingbipolar/2014/12/unsolicited-advice-about-bipolar-disorder
Author: Natasha Tracy