Tracking Your Mental Health Is Centering and Empowering
Here's what's happening on the HealthyPlace site this week:
---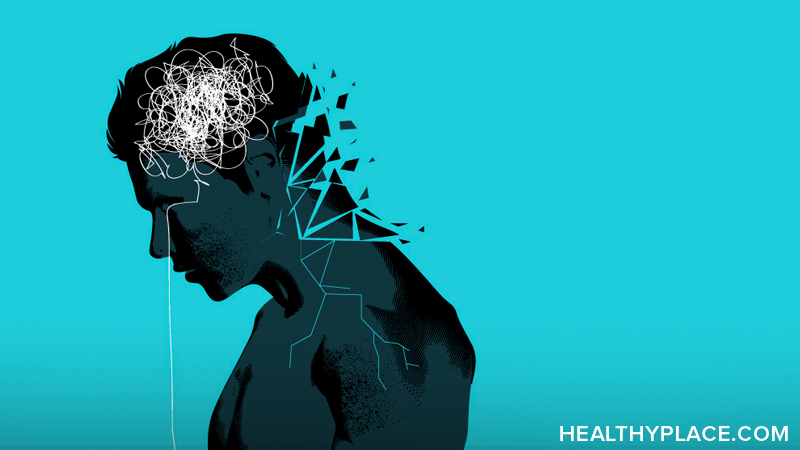 Tracking Your Mental Health Is Centering and Empowering
Living with any mental illness can be discouraging. Have you ever wondered, "Will I ever get better?" or, "How do I heal?" Questions like these are often overwhelming when you don't know the answer.  Tracking your mental health is a simple yet effective way to make you feel more centered and empowered to take charge of yourself and your life.
Tracking helps you see what your brain and body, behaviors, thoughts, and feelings are doing. You can look for patterns and broaden your perspective. In your mood tracker or mental health journal, keep a record of things such as:
The symptom
What time you're feeling it
Your circumstances
How long it lasted
What you did to help it improve
Medication you're taking, doses you accidentally miss, how meds are impacting your symptoms
Your nutrition, what you're eating and drinking and how these influence your moods
Situations that worsen your symptoms and those that relieve them
The amount of sleep you're getting, and what habits you form to increase your sleep quality
While tracking any aspect of your mental health arms you with information so you can do more of what works and less of what doesn't, over-tracking can increase stress and anxiety. Start by selecting just one thing to monitor.
Tracking gives you insight into your mental health so you can reduce problems and increase wellness.
Related Articles on Tracking Your Mental Health
Your Thoughts
Today's Question: If you use a mood tracker or mental health journal, how has it helped your mental health? We invite you to participate by sharing your thoughts, experiences, and knowledge on the HealthyPlace Facebook page.
From the HealthyPlace Mental Health Blogs
On all our blogs, your comments and observations are welcomed.
Feel free to share your thoughts and comments at the bottom of any blog post. And visit the mental health blogs homepage for the latest posts.
------------------------------------------------------------------
Most Popular HealthyPlace Articles Shared by Facebook Fans
Here are the top 3 mental health articles HealthyPlace Facebook fans are recommending you read:
If you're not already, I hope you'll join us/like us on Facebook too. There are a lot of wonderful, supportive people there.
------------------------------------------------------------------
Mental Health Quote
"Wake up, smile and tell yourself: 'Today is my day'."
Read more mental health quotes.
------------------------------------------------------------------
That's it for now. If you know of anyone who can benefit from this newsletter or the HealthyPlace.com site, I hope you'll pass this onto them. You can also share the newsletter on any social network (like facebook or stumbleupon) you belong to by clicking the links below. For updates throughout the week, follow HealthyPlace on Twitter or become a fan of HealthyPlace on Facebook. Also, check out HealthyPlace on Instagram, YouTube and Pinterest, where you can share your mental health pins on our Share Your Mental Health Experiences board.
APA Reference
Peterson, T. (2019, September 16). Tracking Your Mental Health Is Centering and Empowering, HealthyPlace. Retrieved on 2023, October 1 from https://www.healthyplace.com/other-info/mental-health-newsletter/tracking-your-mental-health-is-centering-and-empowering
Last Updated: September 18, 2019