Lessons From Whitney Houston-Bobby Brown Relationship
HealthyPlace Mental Health Newsletter
Here's what's happening on the HealthyPlace site this week:
Why the Whitney Houston-Bobby Brown Relationship Should Be Important to You?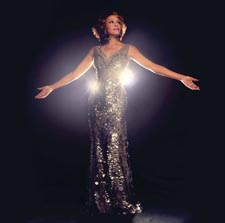 How did Whitney Houston hookup with "that loser" Bobby Brown? It's a question people want an answer to. In the days following the death of Whitney Houston, we were bombarded with images showing the "diva Whitney"; the Whitney Houston who was glamorous and looked and acted every bit like the star she was. The general public didn't know that Whitney was involved in drug abuse long before she met Bobby Brown. Like her family, they blame Bobby for, at the very least, dragging Whitney Houston further into the hell of drug addiction. In fact, many feel Bobby Brown is solely responsible for Whitney's drug addiction problems that led to her death.
The fact is - he wasn't. According to her close friend, Jennifer Holiday: "I hate to say that she had started [using drugs] before she had met Bobby Brown." She went on to tell CNN's Piers Morgan that in the early days of Whitney's career, "We were all around a lot of drugs."
Why Bobby Brown?
In relationships, we find people who are similar to us and who will accept us for our weaknesses. Did Whitney Houston hookup with Bobby Brown because he was a drug user who would accept her drug use and self-esteem problems?
That's something our relationships blogger, Deltra Coyne, addresses in this article: Mental Health, Addiction and Relationships: Understanding Whitney Houston and Bobby Brown. It's important to read even if you don't have an addiction. Most people with a mental illness have self-esteem issues; they feel unworthy. As Deltra points out, that usually doesn't lead to positive relationship outcomes.
Related Whitney Houston, Relationship, and Self-Esteem Articles
------------------------------------------------------------------
Share our Stories
At the top and bottom of all our stories, you'll find social share buttons for Facebook, Google+, Twitter and other social sites. If you find a particular story, video, psychological test or other HealthyPlace feature helpful, there's a good chance others in need will too. Please share.
We also get many inquiries about our linking policy. If you have a website or blog, you can link to any page on the HealthyPlace website without asking us beforehand.
------------------------------------------------------------------
Most Popular HealthyPlace Articles Shared by Facebook Fans
Here are the top 3 mental health articles HealthyPlace Facebook fans are recommending you read:
If you're not already, I hope you'll join us/like us on Facebook too. There are a lot of wonderful, supportive people there.
------------------------------------------------------------------
Mental Health Experiences
Share your thoughts/experiences with any mental health subject, or respond to other people's audio posts, by calling our toll-free number (1-888-883-8045).
You can listen to what other people are saying by clicking on the gray title bars inside the widgets located on the "Sharing Your Mental Health Experiences" homepage, the HealthyPlace homepage, and the HealthyPlace Support Network homepage.
If you have any questions, write us at: info AT healthyplace.com
------------------------------------------------------------------
From HealthyPlace Mental Health Blogs
Your comments and observations are welcomed.
Feel free to share your thoughts and comments at the bottom of any blog post. And visit the mental health blogs homepage for the latest posts.
Coaching Optimism To The Pessimistic Child
As with adults, some children see the glass as half empty, others half full. In this week's article, The Parent Coach addresses how to help your child be more optimistic.
APA Reference
(2012, February 24). Lessons From Whitney Houston-Bobby Brown Relationship, HealthyPlace. Retrieved on 2023, December 3 from https://www.healthyplace.com/other-info/mental-health-newsletter/lessons-from-whitney-houston-bobby-brown-relationship
Last Updated: September 4, 2014