Stop 'Correcting' Mental Health Language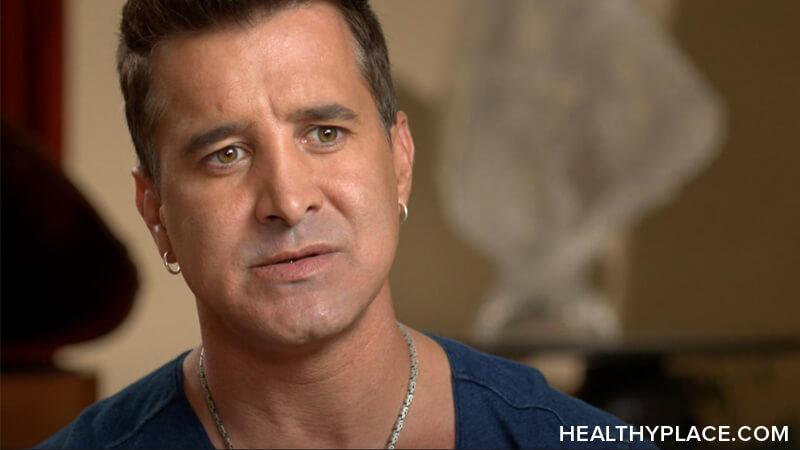 People feel the need to "correct" mental health language constantly. This is mainly a product of political correctness and virtue signaling -- both of which I detest. In fact, talking about mental health and mental illness is like talking through a minefield. Wrong mental illness name -- boom -- you've exploded. Wrong sentence structure -- boom -- you've exploded again. And the thing is, running around correcting mental health language simply shuts down conversation altogether, and that's exactly the opposite of what mental illness needs. Mental illness needs more open acknowledgment, not people shuddering in the dark scared of being publically shamed for incorrectly using words.
Correcting Mental Health Language Examples
Here are some of the ones I detest the most:
I'm bipolar -- wrong -- you have bipolar disorder.
The mentally ill have higher rates of addiction -- wrong -- people with mental illness have higher rates of substance use disorders (that's a twofer).
I suffer from bipolar disorder -- wrong -- you experience bipolar disorder.
All of those corrections just make me want to gag. On the left, you have perfectly acceptable English, no hate language, nothing untoward, and yet, the mental health language on the right is considered to be "correct." And if you dare use any of the examples on the left, people will absolutely jump down your throat and correct your mental health language. No one likes to be corrected, of course, but to be corrected, not because you were incorrect, but because someone thinks they are more correct, is maddening.
Why Do People Correct Mental Health Language?
As I said early, the main reasons are political correctness and virtue signaling. We, as a society, evolve our language over time. This is normal. But the problem is the way we evolve our language. Some evolutions are justified, such as when hate speech becomes no longer tolerable. For example, using a recognized slur in common speech should be corrected. It's just not okay.
However, society has also decided to tune language at the behest of an extremely loud minority -- many of them advocates with decent motivations in their heart. For example, if I say, "I'm bipolar," it's most likely someone who considered themselves an advocate who will "correct" me. These people, seemingly wanting to help people with mental illness, are stomping on me, a person with a mental illness. Nice work.
These advocates, knowingly or not, are often driven by virtue signaling. In other words, they make this "correction" of mental health language specifically to prove that they are more enlightened, a better advocate, or, in short, more virtuous than you. I don't respect this in the slightest. Put your resume up against mine. I have 18 years of experience writing about mental health and mental illness and have written more than 1000 articles on bipolar disorder alone, not to mention that I have lived with bipolar disorder for 23 years now. How are my bona fides? And you're correcting me?
Respect -- Don't Correct -- Mental Health Language Differences
People may be using mental health language you don't agree with for many reasons, and I would ask that you respect that and not jump down their throat. But, at the very least, you can respect people who are using the language to refer to themselves. This video explains more of what I mean:
Because really, here, what we're talking about is mental health language differences. Many examples of mental health language "corrections" are not inherently better; they are just different. If those differences matter to you, then I suggest you go with them. But it's not appropriate to jump down every else's throat just because they either don't know about or don't want to jump on the latest politically correct bandwagon with you. Sure, if someone makes an actual error with regards to mental health, something factually wrong, then, yes, offering more information on that topic is warranted. But stop being the language police. All you're doing is just scaring people away from us and our cause.
APA Reference
Tracy, N. (2021, November 22). Stop 'Correcting' Mental Health Language, HealthyPlace. Retrieved on 2023, December 7 from https://www.healthyplace.com/blogs/breakingbipolar/2021/11/stop-correcting-mental-health-language
Author: Natasha Tracy
Thank you for this article. I'm the past president of DBSA in Memphis, and the first time I met our state coordinator she jumped all over me for saying "I'm bipolar." At the time I didn't have the words or gumption to respond adequately, but now I do and since then it's been one of my soap box issues to allow freedom of self-identification. After all, I say I'm brunette, not a person with brown hair. I'm female, not ... oh, you get the idea. Anyway, good read. Thanks.
Hi Laurie,
I say exactly the same thing (about hair). It's a double standard that people think we need so they can "save us" from ourselves.
Thank you for your comment.
- Natasha Tracy
The only one that I do correct, and it's just a thing. I believe it's because I was in the medical field, you HAVE an illness. You are not your illness. It's semantics. I take medication for an illness I have. It really has nothing to do with the "defining myself" I also refer to my mania/depressions as "I'm sick". Now that, that comes from stigma. But, have, be…whatever. You live with it, you deal with it, you medicate it. However you want to say it. Bipolar is part of your life. That's it.
Great video Natasha ! I totally agree with you and will NOT let anyone define how I experience MY BIPOLAR 2… can't wait to read some of your writing articles & books 📖 ‼️‼️‼️
Hi Jodi,
Thank you so much. I hope you enjoy the articles and the book :)
- Natasha Tracy
Leave a reply