Should People With Bipolar Be In Relationships?
I've been writing about bipolar disorder and mental illness for 11 years. Eleven years. It's been a long road.
And during that time I have heard a lot of people say a lot of horrible things about people with bipolar disorder. In no particular order, people have accused people with bipolar disorder of being: violent, manipulative, self-centered, selfish, abusive and many other negative things.
Certainly, if I bumped into a person with those characteristics, I wouldn't want to be in a relationship with him or her. However, are people with bipolar really like that? Should people with bipolar disorder be in relationships? (I'm Bipolar: Will Anyone Ever Love Me?)
What Are People With Bipolar Disorder not Like in Relationships?
I, in no way, buy the nonsense that people spout against people with bipolar disorder. I, personally, am not manipulative, self-centered, selfish or abusive, and I strongly suspect I'm not the only one. Nowhere in that list of accusations is an actual symptom of bipolar disorder. While, I admit, anger does seem to be more prevalent in people with bipolar disorder, outside of that, none of those insults have been shown to be true.
There may be many things about a person with bipolar disorder that are different from your average bear, but all that crap isn't part of it.
What Are People With Bipolar Like in Relationships?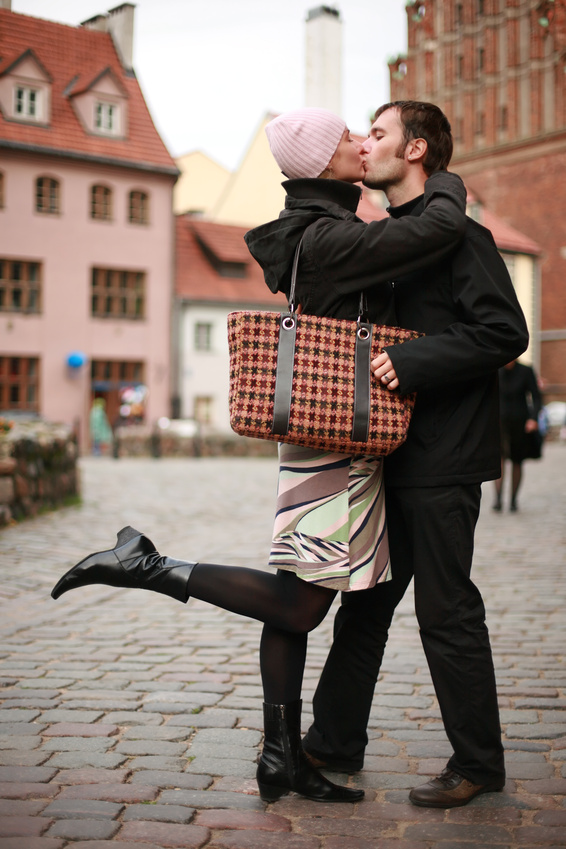 Well, we're people with an illness. So we're people, plus the symptoms of bipolar disorder. Primarily, this means that we're people with bouts of depression and hypo/mania. Of course, we might also be euthymic (symptom-free) for long periods of time too.
So, I would say, people with bipolar disorder, are just people with mood issues. If I were to characterize myself, I would say I'm just a person, who often manifests depression (rarely hypomania).
However, what I think is really important to remember is that who we are, is not the disease. The disease lies atop of us like a blanket. If you're in a relationship with one of us, you need to know and see that.
Relationships With People With Bipolar Disorder
Some people would argue people with bipolar disorder are so broken, they shouldn't be in relationships. Some people would argue that we can't have a positive impact on another person because of the disease. Some people would argue that the disease is such a defining factor that it, and it alone, should prevent someone in being in a relationship.
This, of course, is nonsense. I know people with bipolar disorder in relationships. I know people with bipolar disorder in long-term relationships. Are there challenges thanks to the disease? I have no doubt. I have no doubt that any disease would stand in the way of parts of a relationship. I also have no doubt that people can work through those roadblocks.
Did we forget? No one is perfect.
And excuse me, but all those people who say that we shouldn't be in relationships – are they perfect? Do they bring no problems to a relationship? (It seems to me, that, if nothing else, their hateful close-mindedness would be somewhat of an issue.) Because they would be the first people ever.
So while I, personally, often feel very broken and worry about my influence on others in my personal life, that doesn't mean that people with bipolar, en masse, should not be in relationships. We're all different. Relationships are right for some of us and not right for others. Just like everyone else.
I think it's easy to feel such disease-hatred that it morphs into self-hatred and makes us believe that we're not relationship-worthy. But that is a logical fallacy. We're worth everything that anyone else is worth. Are there issues with the illness? Yes, of course there are. Are they insurmountable? No, of course they're not. We succeed and fail in relationships. Just like everyone else.
You can find Natasha Tracy on Facebook or Google+ or @Natasha_Tracy on Twitter or at the Bipolar Burble, her blog.
APA Reference
Tracy, N. (2014, February 11). Should People With Bipolar Be In Relationships?, HealthyPlace. Retrieved on 2019, September 23 from https://www.healthyplace.com/blogs/breakingbipolar/2014/02/should-people-bipolar-relationships
Author: Natasha Tracy
you know bi polar is all consuming and impacts attention significantly as well as mood, making most of us sufferers seem quite self centered. You say your wife's a narcissist but my question would be this; does she have a conscience? Does she exhibit ( ever) the ability to feel shame and guilt? if the answer is no she cant feel shame or guilt then your assessment of her disorder is accurate but if she is just as you described she is likely just bi polar. My ex wife was a narcissist sociopath and I have bi polar
I believe the author did absolutely amazing at speaking for both sides of the same coin. The author spoke for those who feel more capable of managing their bipolar in a way that is healthy for a relationship, and for those who feel they are much better suited with solitude and most likely prefers it. I really needed this post today!
Maybe Bi Polar Dating.com is something we need. I say we cause I'm in your boat as well. I'm BPII ADHD PTSD CELIAC and something new every year or so. I cycle just as you described. So here are my thoughts on the matter. I will date again no doubt. I shut down 9 years ago. I think I need a muse with bi polar and she will understand and support me the way in which we both need. So we will both keep separate places even if we live together. We will both respect the other persons need to be supported but left alone when overwhelmed so that one persons episode isn't triggering to the other and that we help only in so much as the other person invites that help and the rest of the time we mutually help each other remember to take our vitamins, probiotics and to stop and breath, meditate and get out into the world. I reckon 85% of all people cant get in our shoes so will have difficulty in being empathetic and will this devolved to treating us with pity and eventually disdain leading to abandonment. ( after all we Bi Polar peeps have to still navigate a world full of both good people with healthy ways and a whole lot of damaged neurotic and often narcissistic individuals. We can easily attract the wrong sort, the predatory sort. Good luck dating. I'll look into setting up that website, cause I don't take rejection well and telling someone in the first couple of dates is likely going to lead to a bad outcome. Do you think two bi polar people can date or do you think one person needs to be a normie?
Leave a reply