How Do I Stop Verbal Abuse?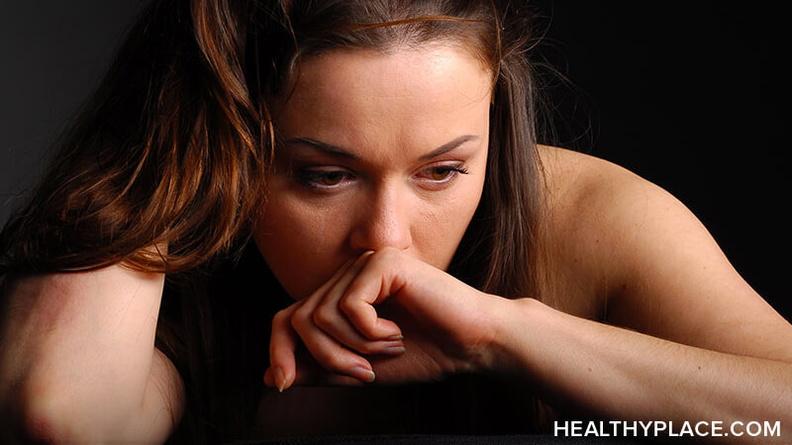 The answer to "How Do I Stop Verbal Abuse?" is...drum roll, please...You can't! I wish that you could control how another person speaks and how they act. But you can't.
Raise your hand if you've ever asked your verbally abusive husband or boyfriend to speak to you in a nicer way. Raise your hand if you've tearfully begged your verbally abusive wife to be kinder to you. Wow. That's a lot of hands.
Did it work? No. At least not forever. The next time your abuser felt turmoil, s/he used their anger or sly verbal manipulations to bring you down again because you cannot stop verbal abuse.
Why You Cannot Stop Verbal Abuse
Verbal abusers gain control and they benefit from abusing you. By abusing you, they feel more in control of your thoughts, emotions, and actions. When the abuser infiltrates your every thought, you're more likely to do things and say things the abuser implanted in your mind. By controlling you, he or she gains more control over his or her life, too.
Your abuser knows that after verbally abusing you, you will react in predictable ways. You may cry, you may yell, but after awhile, you go back to them with an open heart, begging for them to love you. And every time you beg to be worthy of your abuser's love, they get a self-esteem kick out of it.
Even if they are the ones begging you to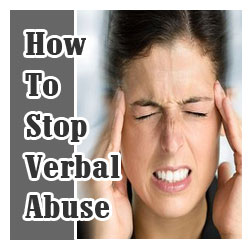 love them again, they see your agreement as a win. The abuser does not compromise, even if he or she pretends to do so. Every conversation you have is either a win or loss for the abuser. And the abuser hates to lose. Therefore, your abuser will drone on and on and on until they feel like they've won. And the thrill of getting you back or winning the conversation is enough to keep them coming back for more.
Your desire for them to love you makes them feel important and in control. When you tell your abuser how you feel, or how you want things to be, or how much you love them, you give your abuser ammunition. By opening your heart to your abuser, s/he gains a little more insight into what makes you tick. When you open up, your abuser learns new ways to hurt you, and then files the information away for the next time s/he feels out of control and needs you to react in a predictable way so they can feel at peace and in control.
You can't stop verbal abuse. You can't stop your abuser from abusing you. They are too invested in you to ever stop abusing you. Your reactions to their abuse makes you an invaluable asset; an asset they do not want to abandon because they do not know how to feel good about themselves without you feeling badly.
More Bad News About Why You Can't Stop Verbal Abuse
Here's the next bit of bad news. You can't teach them how to feel good about themselves in any "normal" way.
It doesn't matter to them if you are the most successful psychologist in America whose focus is on healing families suffering from verbal abuse. It doesn't matter to them how many other people think you are right or knowledgeable or deserve better treatment than the crap your abuser dishes out. You cannot teach an abuser to think differently because you are the target. The abuser's self-proclaimed job is to make you less than who you are so they feel better about themselves. Period.
You Can't Stop Verbal Abuse Because You Are Only A Target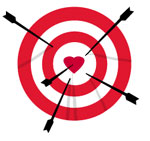 Riflemen and bow hunters learn to hone their skill to hit the bullseye each and every time from the target they use for practice. An abuser learns how to hit you more accurately the next time - how to hit you verbally, emotionally, mentally or physically with greater effect - because you are the target he or she uses for practice.
The only thing you can do to stop the verbal abuse is to remove yourself from it. You must at the very least become a moving target. You can do that in several different ways. Some of you are not ready to physically leave your abuser, and that is okay.
Honestly, you may never leave your abuser. You may choose to stay in your abusive relationship for any number of reasons; I stayed in my abusive marriage for just shy of 18 years. If you choose to stay - it is a choice, believe it or not - there are still things you can do to help preserve your sanity (Domestic Violence Safety Plan: A comprehensive plan that will keep you safer whether you stay or leave).
The next blogs I write will present options to you. For now, try to digest the fact that you cannot stop physical, mental, emotional or verbal abuse from happening to you. The only thing you can do is change how you react to it.
Help for Verbal Abuse: You Have To Reach Out For It (Part 2)
Learn About Verbal Abuse So You Can Stop It (Part 3)
Set Personal Boundaries To Increase Self-Reliance (Part 4)
Develop An Exit Strategy And Safety Plan (Part 5)
The Signs of Verbal Abuse (Part 6)
You can find Kellie Jo Holly at Verbal Abuse Journals, or social media on Google+, Facebook,Twitter and Amazon Authors.
*Both women and men could be abusers or victims, so do not take my pronoun choices as an implication that one gender abuses and the other is victimized.
APA Reference
Holly, K. (2011, April 17). How Do I Stop Verbal Abuse?, HealthyPlace. Retrieved on 2019, September 22 from https://www.healthyplace.com/blogs/verbalabuseinrelationships/2011/04/how-do-i-stop-the-verbal-abuse-part-1
Author: Kellie Jo Holly