Emotions to Expect After Leaving Your Abusive Relationship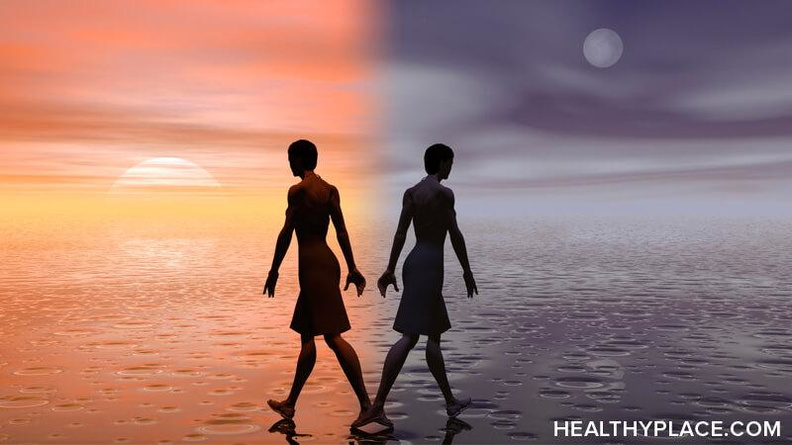 After leaving your abusive relationship, no one can predict your emotions exactly. But after some time of mentoring survivors, I've found many similarities between other survivors' emotional experiences and my own. Fear of the unknown is a factor in whether or not someone leaves their abuser. So I hope this post gives you a heads up about the emotions you might experience after leaving your abusive relationship.
Emotions After Leaving My Abusive Relationship
Fear and Obsession: As If He Was Still There
Leaving an abusive relationship didn't immediately change me or the way I went about my life. I was gone, but in my feelings and actions, I hadn't left him. I obsessed over my abuser and our marriage. I imagined conversations we might have the next time we met. I woke to his voice only to find he was not in the house. My heart raced around the time he would normally return home from work.
My old submissive routines remained. I continued to feared doing something wrong that he would discover. I cleaned the house, bought his favorite foods, and budgeted the money he sent me for four despite having only three of us in the house (our two boys and me). When he called, I was afraid not to answer. When he emailed, I emailed right back hoping I met his time schedule for responding.
In short, I continued to behave as if he would come home any second. I lived in chaos, attempting to attend to an abusive husband who no longer lived in my home.
New Realizations About Life
I Retrained My Brain
Between fear and obsession there was no place for peace. After leaving the abusive relationship, it took time to realize that I had a new life that could be peaceful. A life I chose; one that he couldn't choose for me. Soon after, I noticed how much time I spent waiting on his next move. I decided that I would no longer put off doing what I needed to do just in case he decided to contact me. This was not easy, and it didn't happen overnight.
I Set Rules for Myself
I trained myself to wait before answering or returning his calls and emails. I trained myself to recognize his familiar phrases as his -- not mine. I purposefully cut his words out of my vocabulary and, probably more importantly, out of my inner dialogue. I trained myself to exude confidence when I saw him. I trained myself to react calmly to his insults and manipulation.
The hardest part about retraining myself to not react to his antics was realizing how many of his opinions and actions I'd adopted as my own (Abuse: Personality Changes And Authenticity). Take for example his look of disgust when he saw the laundry basket sitting at the foot of the bed, clean clothes folded but not put away. When I saw that look, I hustled to get those clothes in their drawers.
So to retrain myself, I left a laundry basket on the bed for a full week. I lived out of that laundry basket. At the end of the week, the sky hadn't fallen and no one was seriously injured. I started to feel better about ignoring housework to focus on other, more important issues (like how to support myself after the divorce).
Real Change Came After Leaving My Abusive Relationship
Fear Turned Into Anxiety, a Less Harmful Emotion
Once I forced my ex-abuser out of my head (or at least forced him out of a good bit of it), I could concentrate on the important things. For one, deciding how to support myself was scary! I didn't have clue one as to where to begin. I didn't want to work my life away as someone's employee, but I began to realize that being an employee temporarily was the quickest way to an income. But I didn't know how to become an employee! Truly - I didn't.
I found a class at the Small Business Association and took it. I learned that I had skills and how to document them on a resume. I learned how to look for suitable work, and I followed the advice from the class. I got a job doing something I loved to do, and took it despite its drawbacks.
Feeling Empowered, I Detached Further But Felt a Bit Lonely
I started to keep him out of my plans. I didn't tell him what I was doing even when he asked. I didn't share my thoughts or feelings with him. I viewed him as our children's father, someone who shared their lives with me, but he was no longer invited to peer into the rest of my life.
I desperately missed having someone with whom to share my hopes and fears, but I knew that sharing with my ex would only end in him twisting my words into a knife to thrust into my back. I called my sister more often. I went out with an old friend. I met a man and we had lunch. In short, I iovercame the isolation habit I'd developed in the relationship and forced myself to find other outlets for my needs.
Finally! An Emotional Payoff
About 6 or 7 months after I'd left that abusive marriage, my ex showed up at my house at 10 o'clock one night. He looked sad, but wouldn't say why he was there. He wanted to come inside. I had detached myself enough to know that allowing him inside was the worst thing I could do. I told him that I had company, that it wasn't a good time to visit.
He left and peeled out of my driveway in a flash.
I felt good. I really did! I took a look around: I had a job, I had a house. I had enough income to feed myself, our boys, and my cats. I had friends and family who checked in on me and whom I called just for fun. I wasn't all the way healed, but I was a lot closer to it than I could have imagined half a year ago.
You can be happier, too. Be patient with yourself, but don't look back to your abuser for comfort. When you find yourself second-guessing your decision to leave, think about the crap you used to tolerate and ask yourself if you want your abuser's manipulative behaviors back in your life.
It's normal to want to retreat, but it's also normal to overcome abuse. You can do it.
*Both women and men could be abusers or victims, so please do not take my pronoun choices as an implication that one gender abuses and the other is victimized. This post is part of my story and my abuser was male.
You can also find Kellie Jo Holly on her website, Google+, Facebook and Twitter.
APA Reference
Holly, K. (2012, April 1). Emotions to Expect After Leaving Your Abusive Relationship, HealthyPlace. Retrieved on 2019, July 18 from https://www.healthyplace.com/blogs/verbalabuseinrelationships/2012/04/after-leaving-your-abusive-relationship
Author: Kellie Jo Holly