I'm Mentally Ill and I Am Not Ashamed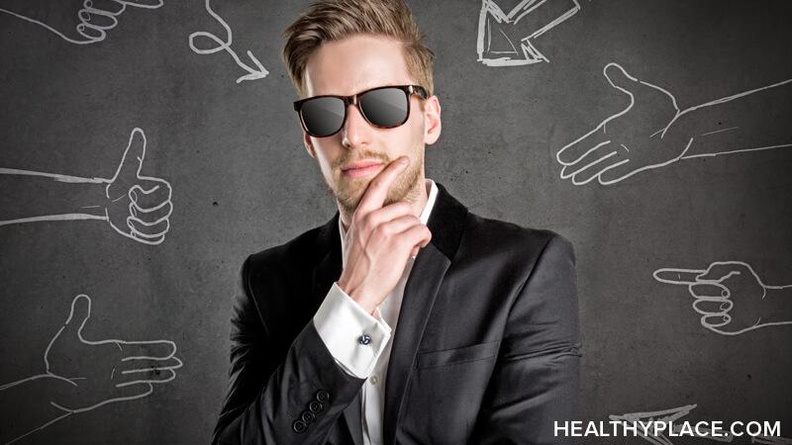 Sometimes I feel strange and different from healthy people. Perhaps we internalize stigma because we feel a deep sense of shame. We're offbeat, eccentric, weird and ashamed.
Shame makes me want to hide the real me. I don't want others to see the real me, the one who is embarrassed to be thought of as mentally ill. I don't want HealthyPlace readers to know it either because I'm afraid they might stigmatize me the other way, perhaps get angry with me because I still sometimes succumb to the disconcerting voice of stigma.
An Attempt to Shame Me About PTSD
I suppose something like this was bound to happen. I enjoy the back and forth of politics, so I frequently read articles from various periodicals. I do enjoy it, but as many can attest, there are times when a certain event or person in the news just makes my blood boil. This was one of those times.
A post on a social media site reported a well-known talk-show host had suggested that Malaysian Airlines Flight MH17, shot down over Ukraine, might be a ruse to distract from the border/immigration issue that had been in the news all week. Even though this claim is so illogical as to be absurd on its face, I was incredulous.
So incredulous was I, that I decided to make a comment on the social media article. Now, if you know me, you know that I can get incredibly snarky when I'm angry. So I made an incredibly snarky comment. Almost immediately, I received a cryptic reply. This is the exact wording of the message: "Poor Mike with his mental illness triggers."
Attacked for Being Mentally Ill
What the? Did I just read that correctly? Then it suddenly hit me. Fear gripped my mind as I realized I'd just been attacked because of my mental illness. Attacked with my mental illness. Attacked for my mental illness. Being the astute posttraumatic stress disorder (PTSD) sufferer that I am, I surmised the writer was either trying to intimidate me or to simply make fun of me. Whatever the case, he was trying to convey a message.
At first I was a bit chagrined, but not overly so. But then I realized this person was referencing an article I wrote fairly recently on HealthyPlace. Published June 11, 2014, the article entitled Don't Wait: Prepare for Mental Health Triggers Beforehand, was a description by me of being triggered and how I dealt with it.
You want to talk about PTSD triggers? This triggered my PTSD on several levels, the most obvious being the hypervigilance bordering on paranoia because of the threat I felt coming from this person. The reason I interpreted it as threatening was because these were the only words used by this person. Nothing about the social media article at all, no specific argument against what I'd written. Just, "Poor Mike with his mental illness triggers."
So, what had happened? This individual had apparently looked my name up on Google. When he found my article (which takes some effort), he decided to use my words to either intimidate me or make fun of me.
Don't Feel Ashamed of Your Ideas Because You're Mentally Ill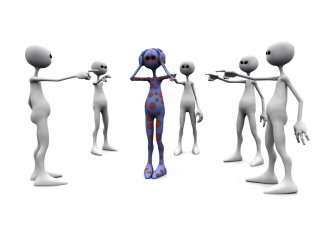 Besides being creepy beyond belief, it was serving me up a big helping of mental health stigma stew, because at the heart of it, I had interpreted this person's words to be negative about mental illness. As in, "I don't like what you said, so I'm going to use your mental health against you." If there were no stigma, it wouldn't matter. But there is stigma and we all know it. As in,"your ideas have no value because you're mentally ill."
Maybe it wouldn't have affected me so much if I wasn't internalizing the stigma. It can be difficult to be open about things when you fear you might be attacked or not taken seriously because you have a mental illness.
Living with Mental Illness Is Brave, Not Shameful
We need to stop internalizing stigma, and let go of our shame. We have no reason to be ashamed about our illnesses. We didn't ask for them, and we are doing the best we can to survive them. Instead of shame, we should be proud of ourselves that we face our challenges daily as we do, and somehow we survive each day. We will not be ashamed.
APA Reference
Ehrmantrout, M. (2014, July 23). I'm Mentally Ill and I Am Not Ashamed, HealthyPlace. Retrieved on 2019, September 23 from https://www.healthyplace.com/blogs/recoveringfrommentalillness/2014/07/im-mentally-ill-not-ashamed
Author: Mike Ehrmantrout