What Is Depersonalization in Dissociative Identity Disorder?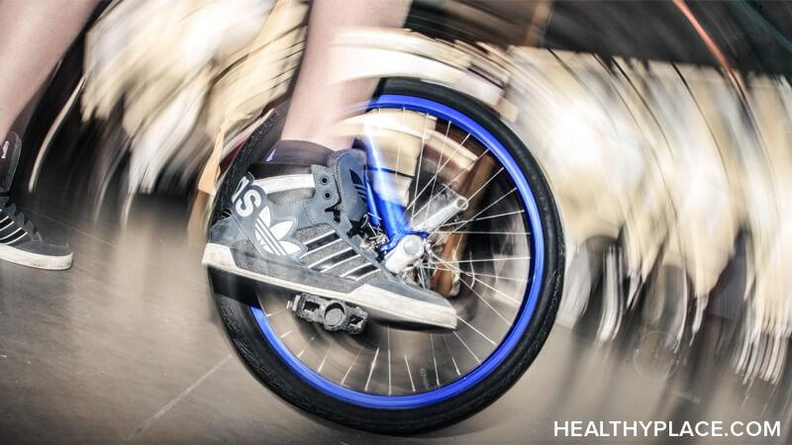 What's it like to live with depersonalization in dissociative identity disorder ? Articulating the answer is challenging for me. Partly because I don't know what it's like to live without DID; partly because describing it requires a base-line level of awareness that dissociation by nature impedes. And partly because the question is so large, sort of like asking what it's like to be female. Breaking dissociation down into the five primary ways it manifests makes illuminating the experience of living with dissociative identity disorder easier. Depersonalization - the feeling that you're separate from your body - is the first.
Defining Depersonalization
From the Dissociation FAQs at the International Society for the Study of Trauma and Dissociation online:
Depersonalization is the sense of being detached from, or "not in" one's body. This is what is often referred to as an "out-of-body" experience. However, some people report rather profound alienation from their bodies, a sense that they do not recognize themselves in the mirror, recognize their face, or simply feel not "connected" to their bodies in ways which are challenging to articulate.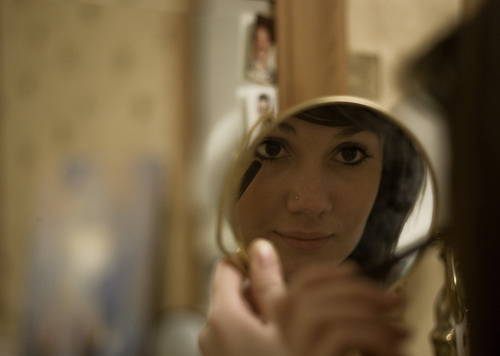 I used to take meditation classes. One of the exercises was to imagine yourself outside your body. The idea was to learn to recognize when we lose touch with ourselves and the present moment so we can re-engage. To achieve that, the instructor encouraged us to shift conscious awareness to other parts of the room and look back on our bodies sitting in the chairs. It sounds like depersonalization.
But as someone with dissociative identity disorder, I've been experiencing depersonalization for as long as I can remember. Those exercises in meditation class never produced it or any other form of dissociation. I felt detached, yes. Even so, I can drift up to the ceiling and look down on my body all I want. As long as I recognize that body as mine, it doesn't feel like depersonalization.
What Does Depersonalization Feel Like?
I frequently become suddenly aware that I'm speaking but have no idea what I'm talking about or why I'm talking about it.
Parts of my body often don't look like mine. I'm capable of realizing that my hand, for instance, is attached to me and therefore mine. But during these moments, my hand looks like it belongs to someone else.
Sometimes I don't recognize my reflection. In television and movie depictions this always looks very dramatic. The person looking into the mirror is obviously not the person in the reflection. In real life the experience is not the same. I see the same body, the same face I see every day. Still, it doesn't look like me at all.
What distinguishes the detachment I felt in meditation class from true depersonalization is the sense that my body is foreign, belonging to someone else. When dissociation manifests as depersonalization, the effect is that you feel not just detached from your body, but like it's not your body at all.
Follow me on Twitter!
Photo of woman in mirror by michaelmelrose
Photo of woman with hands in front of face by Klearchos Kapoutsis
APA Reference
Gray, H. (2010, September 20). What Is Depersonalization in Dissociative Identity Disorder?, HealthyPlace. Retrieved on 2019, September 17 from https://www.healthyplace.com/blogs/dissociativeliving/2010/09/what-is-dissociation-part-1-depersonalization
Author: Holly Gray