Fictive Alters in Dissociative Identity Disorder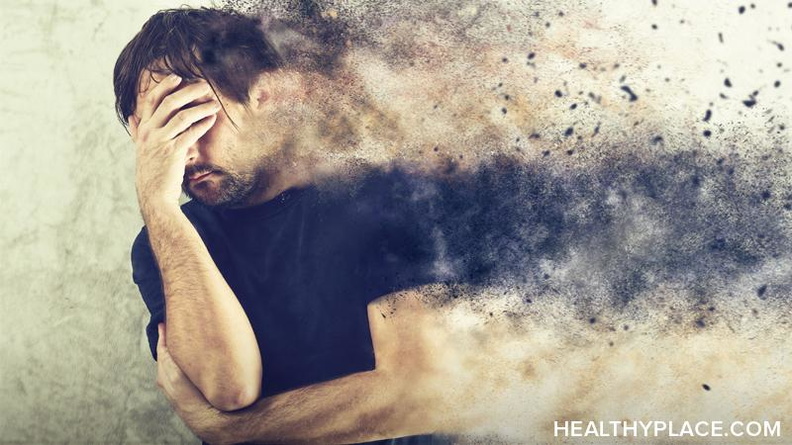 There are many different types of alters in dissociative identity disorder (DID), including fictional introjects (Understanding Dissociative Identity Disorder Alters). Fictional introjects, also called fictives, are alters that are based off of fictional people or characters. While not as common as other types of alters, fictives are just as important. So how do these fictive alters in DID form, and what is their purpose?
How Do Fictive Alters in DID Systems Form?
Introjects are alters that are based off outside people or characters. Fictional introjects specifically are based off of fictional characters. These characters can be from television shows, movies, books, fantasy, and other forms of fiction.
Why Do Fictive Alters Form?
Fictive alters in DID form to serve a purpose. While that purpose is not always known, it is possible that the DID system needed the qualities of that fictional character and internalized them to form the fictional introject in response to a trauma. Fictives can also form to disrupt the system. While fictives often form in childhood, people with DID can form new alters at any time, especially in response to recent trauma.
Myths About Fictional Introjects
There are a few assumptions that people have about fictional introjects in DID, but the reality is that there are no concrete characteristics that all fictives possess. Dissociative identity disorder in itself consists of such varying experiences, and DID alters are no different.
One assumption that people make about fictives is that fictives are always positive. Fictives can have positive qualities, but they can also have negative qualities and engage in harmful or risky behaviors. Some fictional introjects can be abusive, and form as a way to continue traumatizing the system.
There is another assumption that fictives are based entirely off of the fictional character. The reality is that fictives can have their own qualities and personalities apart from those of the fictional character. Some fictive alters can be predominantly similar to the character, while others take on just a few of the characteristics. They don't have to think, act, look, or feel in the exact same ways that the fictional character does. This doesn't make them any less valid.
Fictional introjects aren't chosen purposefully. Just like other dissociative identity disorder alters, fictional introjects develop subconsciously for a reason. Fictives are not made up. They are not a part of a game. Fictives are real. They can hold memories and can experience trauma just as any other alter can.
The Controversy Surrounding Fictional Introjects in DID
Unfortunately, there is controversy, even within the DID community, surrounding the legitimacy and validity of fictional introjects in DID systems. Some people believe that fictional introjects are fake, and cannot occur in a real DID system. Others believe that fictives exist, but only within certain limitations.
It's important to validate that fictional introjects, or fictives, are a real part of DID systems. People are quick to judge fictives as real or fake, yet this judgment doesn't exist for other types of alters.
Fictives deserve the same treatment as any other alter or part. They are real. They are valid. Don't forget that.
APA Reference
Matulewicz, C. (2018, February 28). Fictive Alters in Dissociative Identity Disorder, HealthyPlace. Retrieved on 2019, August 21 from https://www.healthyplace.com/blogs/dissociativeliving/2018/02/fictional-introjects-in-dissociative-identity-disorder
Author: Crystalie Matulewicz
because a pointing to a work of media and going "see that? that is me, that is who I am, I'm ______ from _________" looks boinkers and has rightful scrutiny

because those are people from someone else's imagination, characters. so going "this is meeeeeeeeeeeee"

look it at this way. if I made movies, my DID character is going to be made out of 90% fictives. if I can get permission, if not I will need to invent my own world's version of Tucan Sam, Sonic the Hedgehog or any other copyrighted property. oitherwise other system members are going to be Tiny Tim, Babe the big blue Ox, the Easter Bunny. If Ican';t get someone like Felix the Cat, or Pepe La PewI will need to make up Silver the Chinchillia, Marty the Mink.

and if it is handled well. nobody should complain with "that is not DID"
because I gave a minority what they want, and the world needs to know not all DID systems are filled with archyotypial people. sometimes they are anime villians, videogame heros, funny cartoon animals, comic strip mothers and what not
Leave a reply