Is Dissociative Identity Disorder A Mental Illness?
Among those with Dissociative Identity Disorder, there's some debate about whether it should be called a disorder at all. Some even view DID as evidence of mental health. When you consider that its development is regarded as an example of adaptive functioning by many of both those who live with it and those who treat it, it's easy to understand why some might dispute the mental illness label. Mental illness by definition implies maladaptive functioning - it interferes with and disrupts daily living. But Dissociative Identity Disorder is often described as life-saving. Which is it?
[caption id="attachment_454" align="alignleft" width="305" caption="Photo by pheezy"]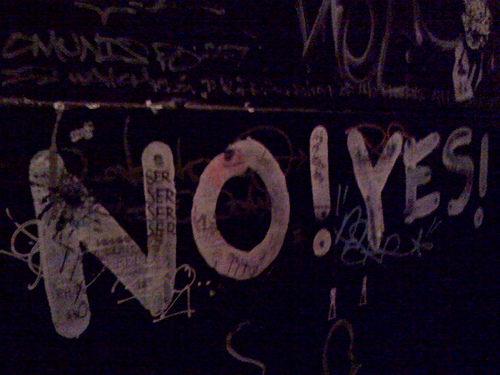 [/caption]
If I need to walk on two legs to survive, I learn to walk on two legs. If I need fire and tools to survive, I develop tools and learn how to use fire in ways that will benefit me. This behavior is adaptation.
-The Dissociative Identity Disorder Sourcebook, Deborah Haddock
Mental Health?
When I was a child, Dissociative Identity Disorder was adaptive. Among other things, I needed to:
Demonstrate high functioning - perform well academically and socially, for example - even in the face of stress that surpassed my tolerance threshold.
Insulate myself from knowledge that would otherwise have incapacitated me with fear and dread.
Appear normal, healthy, happy, and suppress behaviors that might draw attention.
Align myself with accepted, approved versions of reality and move denied, forbidden versions of reality out of conscious awareness.
Escape my environment.
I can't say for sure, but I suspect none of that would have been possible without Dissociative Identity Disorder. Though people with DID are all unique, I have no doubt most could come up with a similar list of ways DID helped them get through childhood. Still, there are ways in which DID was maladaptive in childhood. But for me, and I'm sure this is also true for many others with the disorder, it solved more problems than it caused.
[caption id="attachment_464" align="aligncenter" width="400" caption="Photo by anna"]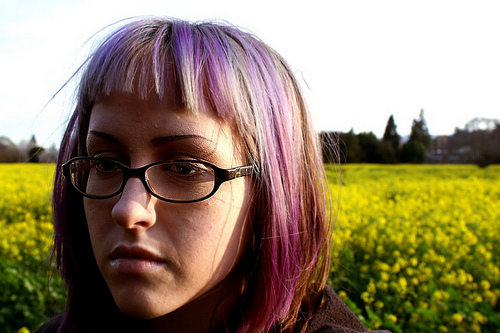 [/caption]
Mental Illness?
Today, Dissociative Identity Disorder is maladaptive. It impedes functioning by:
Separating me from parts of myself, from others, and from the world, causing internal and external loneliness and isolation.
Interfering with my ability to track and manage time effectively.
Creating barriers to intimacy.
Causing confusion and inconsistency.
Occasionally I find myself identifying upsides of having DID, ways in which it continues to be adaptive. I often joke, for instance, that we can get through a wide array of challenging situations because "there's someone for everything." But for the most part, I consider Dissociative Identity Disorder maladaptive in my life now. It creates more problems than it solves.
Both.
My perspective is that Dissociative Identity Disorder can be considered an example of both mental illness and mental health. I further believe that in childhood, it is more an example of mental health than mental illness. Whereas it's the opposite in adulthood. Not everyone agrees with me, though. What do you think? Should Dissociative Identity Disorder be classified as a diagnosable mental illness?
Follow me on Twitter!
APA Reference
Gray, H. (2010, September 16). Is Dissociative Identity Disorder A Mental Illness?, HealthyPlace. Retrieved on 2019, September 16 from https://www.healthyplace.com/blogs/dissociativeliving/2010/09/is-dissociative-identity-disorder-a-mental-illness
Author: Holly Gray