Are You in Love with Your Abuser? If So, There's a Reason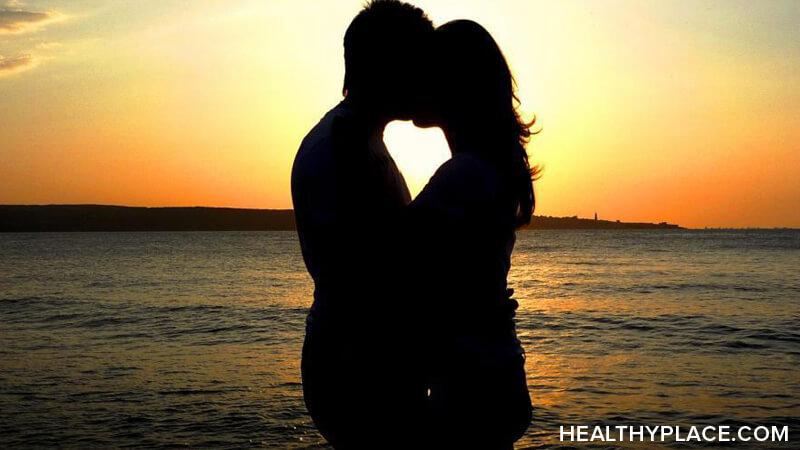 Being in love with your abuser is painful and confusing. On the one hand, you may fear for your sanity, your sense of identity, and possibly even your life. On the other, you may cling to the times your partner is loving and thoughtful, and feel that you're too in love to ever leave. You know he sometimes makes you miserable, but what about the times he makes you happy? Being in love with your abuser you is not unusual, and there are, in fact, logical explanations for your feelings.
Firstly, it's important to realize that having feelings for your abuser is not shameful or wrong. It is, quite possibly, an indication of your capacity to love, but that doesn't make it healthy. Secondly, you falling in love with your abuser did not happen by accident. There are well-documented cases of Stockholm syndrome that show how easily people form attachments to their captors, subconsciously trying to influence their fate. When you also consider that most abusers are "nice guys" and seem charming and attentive at first, it's easy to see how "love" often thrives in abusive situations. 
Being in Love with the Abuser Is Part of the Abuse Cycle
Do your feelings of being "in love" with your abuser feel strongest after incidents of abuse? This is no coincidence. Part of the cycle from the victim's perspective is wanting the relationship to feel safe again. This is why you believe your abuser when he says he loves you and it'll never happen again.
You shouldn't feel ashamed for taking your partner back each time he abuses you. By doing what he wants, you are following a normal and natural impulse to protect yourself at all costs. Add financial, physical or emotional codependency into this toxic exchange and it's understandable why so many victims convince themselves to stay.
However, recognizing these impulses and giving into them are two different things. Our largely primitive minds don't always factor in our need for long-term safety, they only see the danger straight ahead. Staying in an abusive relationship out of love won't protect you and it won't make you happy. In fact, in almost every relationship like this, the abuse only gets worse over time.
In Abusive Relationships, Love Is Beside the Point
Love is part of the abuse cycle, but it is not a reason to stay. As the writer, Cheryl Strayed once said of her experience of growing up in an abusive household, when it comes to abuse: "Love is beside the point."
In other words, it's easy to say the words "I love you," but what do they actually mean? Love is not a reason to stay, nor does it equate to a healthy relationship (Verbal Abuse Disguised as Love). Love is built on mutual respect, trust, and proper communication and neither physical nor emotional abuse should have a seat at the table.  
Being in Love with Your Abuser Could Be a Survival Technique
Do you often find yourself agreeing with your abuser after a fight or beginning to see things from his point of view? Again, this is a coping mechanism whereby you detach yourself from your pain or fear to cope with the situation. During these periods of detachment, you may even take on certain aspects of your partner's personality or fall more in love with the abuser all over again -- which is what, ultimately, you feel he needs. 
By doing this, you learn to "appease" your abuser which may temporarily stop you getting hurt and ignite a loving response. This impulse to disconnect and absorb responsibility in the hope you can fix the abuse is natural. It also makes it easier for your abuser to gaslight you into submission.
Being in Love with Your Abuser Isn't Real Love -- But It Feels Like It
Trusting your own feelings and instincts can be difficult when someone is telling you they're always wrong but try to pay attention. Often, we cling to any scrap of love our abusers give us because those seldom repeated words and actions reinforce what the abuser wants us to believe -- what we want to believe -- which is that they love us back (Love Bombing: The Gaslighter's Most Effective Weapon of Abuse).
However, love means respect and without respect love is useless. The fairytales would have us buy the notion that love conquers all, that a relationship can withstand anything as long as there's love. I can recall saying these exact words to my abusive ex, but they weren't true. I don't doubt that he loved me in the only way he knew how, and I loved him, but this didn't stop him abusing, gaslighting, insulting, devaluing and isolating me. In the end, his love was irrelevant.
If you remain in an abusive relationship because you're in love with your abuser, you should also consider these facts: One in three women in the U.S. (and 10 million men and women) experience sustained verbal or physical abuse from a partner, and more often than not this is not a one-time occurrence. According to a CNN report on Intimate Partner Violence, half of all female homicide victims worldwide were killed by partners or family members, while verbal/ emotional abuse remains the single biggest precursor to physical violence.
These facts are not meant to scare you but to make you aware of what's at stake. Being in love with your abuser won't stop him from hurting you, so if you have an out, you should take it and give your love to those who deserve it. Domestic violence helplines and resources can be found on our site for those who need them.
Resources
I'm In Love With My Abuser — With Esta Soler. Dear Sugars podcast. April 21, 2018.
Domestic (Intimate Partner) Violence Fast Facts. CNN Library. June 1, 2018.
APA Reference
Smith, E. (2018, June 12). Are You in Love with Your Abuser? If So, There's a Reason, HealthyPlace. Retrieved on 2019, September 14 from https://www.healthyplace.com/blogs/verbalabuseinrelationships/2018/6/are-you-in-love-with-your-abuser-if-so-theres-a-reason
Author: Emma-Marie Smith